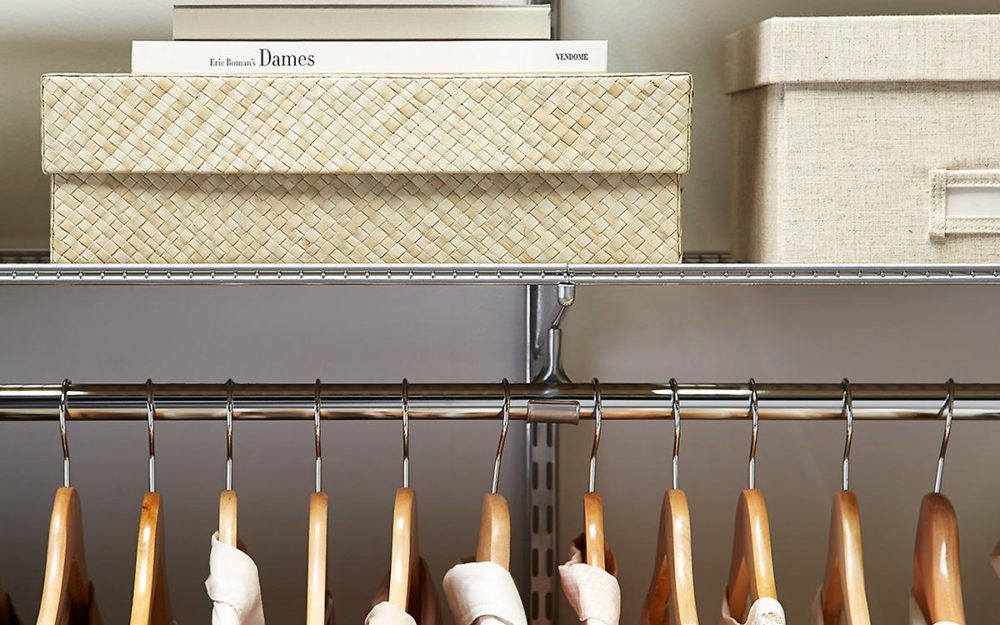 The golden years are a time for big changes, and seniors who are adaptable are better equipped to living the rest of their lives to the fullest. In many cases, this entails downsizing — that is, simplifying one's lifestyle to lessen expenses and prioritize burgeoning medical needs. 
Admittedly, this is also a time that's emotionally charged and a little scary. Leaving one's comfort zone tends to have that effect, especially for seniors who are set in their ways. However, it's a transition that's not only prudent but downright necessary in many cases. So, it's important to embrace it fully to make the adjustment easier on yourself, both emotionally and physically. While you'll likely want to complete your downsize after the coronavirus lockdown has been lifted, you can still start the process of planning.
Best-Laid Plans
Bear in mind that when downsizing, you're not just downsizing a home — you're downsizing an entire lifetime. It's a demanding process, to be sure, and accepting it as such makes it easier to tackle it head-on in an organized fashion.
Start early and with a plan. Draw up a checklist of everything pertaining to the transition to keep you on top of the many things that you need to deal with. Undoubtedly, the bulk of the work will be focused on the many possessions you've accumulated over the years, so having a real game plan on how to handle these will tick off a lot of items from your list. 
Possibly the most time-consuming and demanding exercise would be going through personal documents and photos. Know that these need to be examined closely, lest you end up getting rid of something important, so make sure to devote the time to do so. 
Decluttering one room at a time will also help you make headway in your downsizing efforts. Don't just focus on the things that you can see; you also need to go through the often-forgotten stuff that you have hidden in closets, drawers, the basement, and the attic. You can then divide them into piles and decide which ones to keep and which ones to get rid of. A good rule of thumb is getting rid of duplicates, as well as things you don't use regularly. You might also want to thin out your collections, especially if they take up a lot of space. 
A Wealth of Options
For many seniors, downsizing also means leaving a lifetime home in favor of smaller and more accessible homes that cost less, require little maintenance, and, essentially, demand fewer responsibilities. Such a home can be anything from an assisted living facility to an independent living rental to a new home that's purchased outright. If you're in the market for a new home, you'd be wise to reach out to Domo Realty for their personalized service and expert advice.
With the many options for senior living available, it is, therefore, important to consider your needs, especially the physical ones. It's inevitable that your new home will require a few modifications to make it more accessible for you, particularly if you have mobility problems. While there are scores of possible home modifications available, more often than not, remodels are most needed in the kitchen and bathroom. Note that a typical bathroom overhaul costs between $12,500 and $15,000. It sounds like a lot of work and expense, yes, but remember that such modifications not only make it easier for you in terms of access, but they are also for your safety in the long run. Be sure to include the costs of any potential home modifications in your home-buying budget (homes in Atlanta have been selling for $325,000 on average).
Moving with Purpose
Before you know it, the big move is upon you. As tempting as it may be to do it all yourself, enlisting the help of family members to do the heavy lifting and iron out the nitty-gritty is the wiser thing to do. You can also enlist the help of professionals that specialize in helping seniors through this huge transition from start to finish. Just keep in mind that it could easily cost you between $90 and $120 per hour for professional movers — more if you're moving out of state. 
Times are changing, but they need not be uncomfortable. By adapting and downsizing, you might even find that you can finally put your feet up and relax. You definitely earned it!
Additional Downsizing COVID-19 Resources
4 Tips to Organize and Declutter While Stuck at Home During Coronavirus
Is It Safe to Hire a Contractor During the COVID-19 Outbreak?
Is It Safe to Move During the Coronavirus Pandemic? 
What to Do With Clothing Donations During Coronavirus