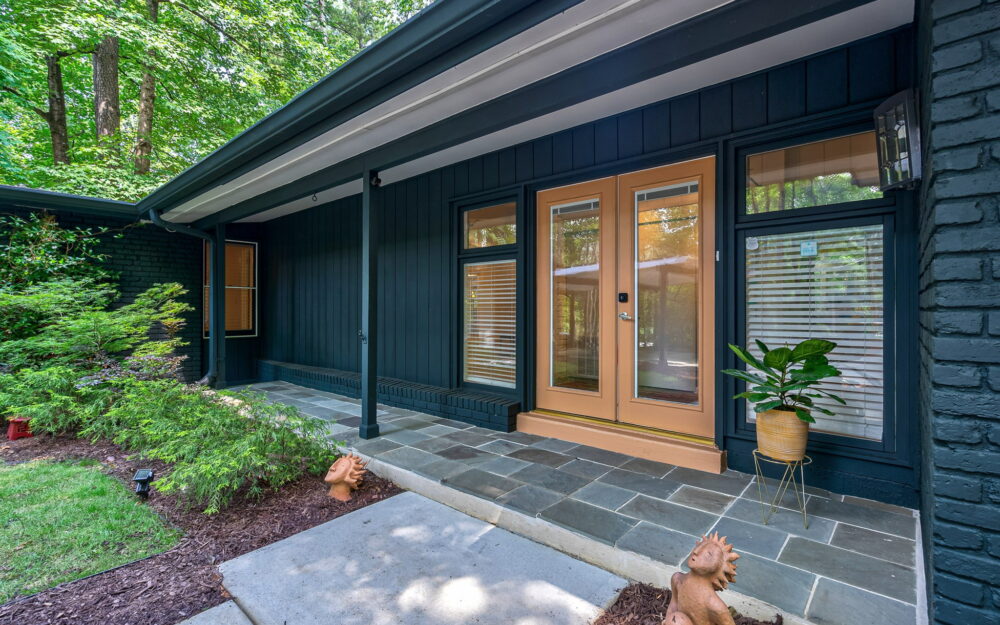 ✨ A Sexy Mid-Century Ranch named Kim✨
What could be sexier than a freshly painted, mid-century modern ranch, perfectly positioned on a level, cul-de-sac lot!!??
a) Nothing
b) Nothing
c) Absolutely Nothing.
That's right, tap those breaks and take off your Ray Ban shades, because you just met the love of your life! But don't be too cocky, you're going to have to romance this beauty and present your best offer before you can make her your own. Meet 3538 Kim Ct. she'll be turning lots of heads with her low-slung, horizontal curb appeal and "Black Forest" Benjamin Moore exterior.
Pushing past her dusty terracotta double doors you'll notice her walls of windows let in just the right amount of natural light, warming you from the inside out. She's comfortable and relaxed, yet expansive and refined. With vaulted ceilings throughout you're going to love her huge additional space overlooking an expansive backyard.
Ready to throw a party like it's 1961?! Check out her screened patio and oversized deck. The level backyard is screaming for a pool, and why not!? You only live once, why not grab this opportunity by the shoulders and gently pull her in close, whispering sweet nothings in her ear as you breath in her intoxicating fragrance. This my friend is what everyone is searching for. Pure, sweet unadulterated love.
If you're ready to commit to being the partner she deserves. Make sure your proposal has no strings, no contingencies and a suitcase full of cash. Her ideal soulmate is someone who'll embrace her space and location. She's open to improvements and is willing to become an even better version of herself with the right partner.
She's been working on herself though and she has a NEW roof, a New HVAC, a New hot water heater and a bonus studio space with separate entrance off the front that's heated/ cooled and could be a perfect workshop, art studio or musicians recording room! She's open to new possibilities and can't wait to meet you!