What it all comes down to…
"You will not find a harder working or more knowledgeable person to assist you with selling and buying a home than Vanessa. She has mastered the science of Atlanta real estate! We were delighted to find a pro! Vanessa's impeccable taste and vision enabled us to present our property at it's finest. OUR LOFT GOT MULTIPLE OFFERS A WEEK OF BEING IN THE MARKET!!! Vanessa also assisted us on the purchase of our dream home. She was very efficient in showing us homes that met our criteria. Her excellent negotiating skills enabled us to get a great value on the home of our dreams. Couldn't rave enough about our GREAT experience!"

-Donna & Ed Culler
"Vanessa Reilly and her team are top notch! domoREALTY is highly recommended. They sold our house in 10 days with a full price offer. They understand the market and what their client's need. They also have expertise in mid-century buying and selling. We were so impressed with the marketing and quick decision making advice. You can always contact or reach Vanessa day or night. She is kind, smart, thoughtful, and talented at her craft. We cannot express in words how easy the entire process was for our family. Vanessa is well connected with Atlanta real estate agents. The pictures taken for the MLS were so impressive and professional! Amazing pictures. My husband and I, without qualification or reservation recommend you hire domoREALTY!"

-Adam & Jennifer Jones
"We could not have sold our house on the first day it was listed for over asking price without Vanessa! She really helped us focus on matters meaningful to getting our house sold and was always accessible throughout the listing and sales process. She has an excellent network (buying agents and contractors) and obviously was masterful with the presentation, advertising and listing of our home."

-Sean & Emily McEvoy
"In addition to being knowledgeable, professional, and just downright fun to work with, Vanessa Reilly gets results. Following her advice on prepping our house and then putting the process in Vanessa's capable hands resulted in multiple offers in 48 hours, and an above-asking-price sale within a month. DomoRealty ROCKS and Vanessa is your go-to gal for a great realty experience."

–Adrienne & Garrett Hebb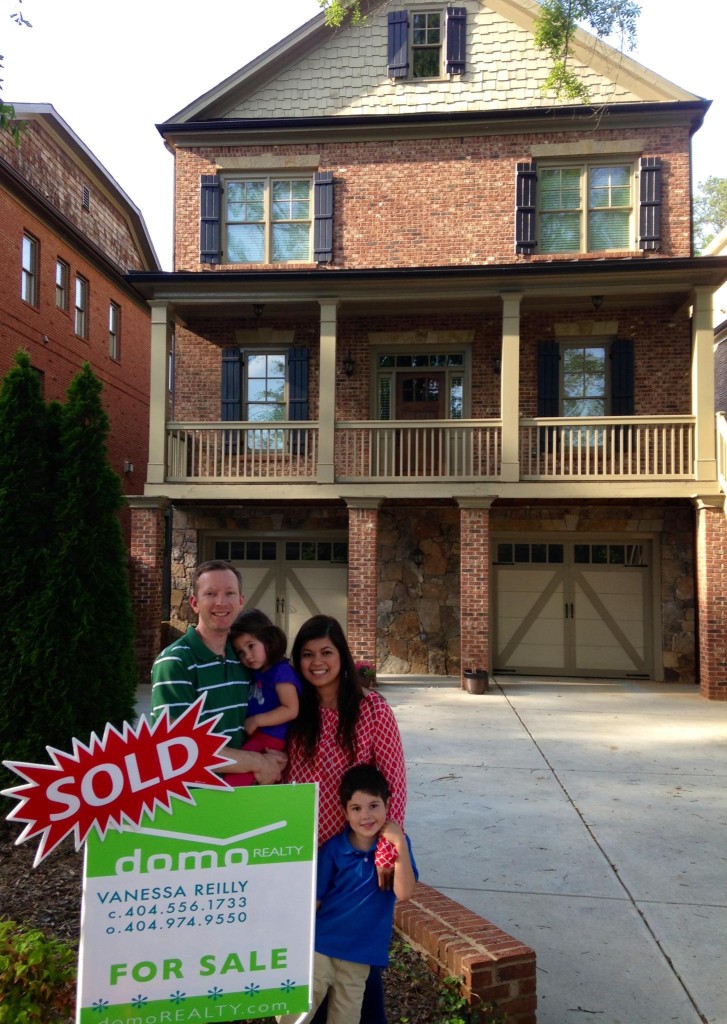 Wow where to begin….. I came across DOMO driving around my neighborhood admiring the houses that were just like my Mid Century home. Seeing Vanessa's signs, I would check out the homes online. When I decided to sell mine I wanted someone who had good knowledge of my special style of home. I found that with Vanessa. From the very beginning she made everything run so smooth and easy. Once my house went on the market I had 12 offers at the end of the 1st day. I would Highly recommend Vanessa Reilly if you want to sell your home for top dollar. She is a hard worker that knows what she is doing and does it right!

-Todd Ciotuszynski
"I've been working with Vanessa Reilly since 2009 and every deal she has sold for me has literally brought full list price and/or top dollar. Vanessa's eye to detail is like no other. If she wasn't selling Real Estate I think she would own the hottest design firm in Atlanta! If you are looking for honesty, integrity and getting the maximum return on your Real Estate investment, HIRE Vanessa. I've bought and sold over 25 properties with her and I wouldn't trust my investments with any other Broker."

-Mr. Richardson
"I was moving from Las Vegas to Atlanta and found Vanessa via the internet via a search of Mid Century Modern homes in Atlanta. She spent some time on the phone with me to determine what I was looking for and started sending me listings. By the time I arrived about 2 weeks later she had set up appointments with my top 8 to 10. We put a contract on a house 2 days later and in less than 30 days I had closed. She guided me through the process and answered emails at all hours of the day (does the lady sleep, I wonder?) and was always pleasant even when I wasn't. I would highly recommend Vanessa to anyone whether they are looking for a mid-mod or not. Did I mention that she has contacts for whatever type of contractor you need on your home? Fabulous!"

-Renee Polley
"Having watched homes sell quickly in the Northcrest neighborhood when they were listed with Vanessa Reilly, we did not hesitate to call her when we were getting ready to sell our home. We followed her suggestions prior to listing our home. Vanessa was always responsive to our questions. With her help, we had a buyer on the first day and our home sold above our asking price!!"

-Mundy & Gordon Neale
"Last year wife and I decided to sell our modern house and move to a condo (life simplification). We knew we needed a broker that was sympathetic to and excited by modernism, and after some research, we contacted Vanessa to help market it. As soon as she saw the house she knew exactly how she wanted to go about selling it and for what price. A week later we had an offer we liked. Vanessa then helped us find and negotiate a very good price on our condo. Since then we have purchased an investment property our son will be living in and once again she negotiated a great deal for us!"

-John Elledge
"They say that luck is when preparation meets opportunity. No statement could be truer when it comes to sharing how lucky we feel that we had the most fortunate opportunity to meet with Vanessa Reilly whose abundant preparation in selling homes got our home sold almost immediately! Vanessa was a true joy to work in selling our beloved home on Eaglerock! From the very beginning she came in with a knowledge and professionalism to get our home sold for the right price and the right amount of time. We received 3 offers the first 2 weeks and our home sold for over list price. We highly recommend her!"

-Brian & Olga Dettmer
"Vanessa Reilly was a great agent to work with. I was living out of state when my home went on the market so Vanessa had to take charge. I relied on her advice with what needed to be done to get my house market ready. She staged my house beautifully which, I found, helps prospective buyers realize the possibilities of their new home. Selling one's home can be very stressful but Vanessa keep me calm and on track with realistic goals and expectations. I would certainly recommend Vanessa Reilly for your buying/selling needs."

-Jennifer Holley
"Vanessa Reilly's responsiveness was very impressive by using texts and emails to keep me informed in a timely manner about the status and process without having to badger her. Communication is of high importance to her, and because I am Deaf she made sure I was taken care of and in the loop about the entire process. As to my huge surprise without asking, Vanessa brought an interpreter who uses American Sign Language to function as a facilitator when we were communicating with each other. This was "out of box" thinking! Vanessa is AWESOME and she did such a great job I hired her to help me find and buy my next home after she sold the one I listed with her in the first week!"

– Don Galloway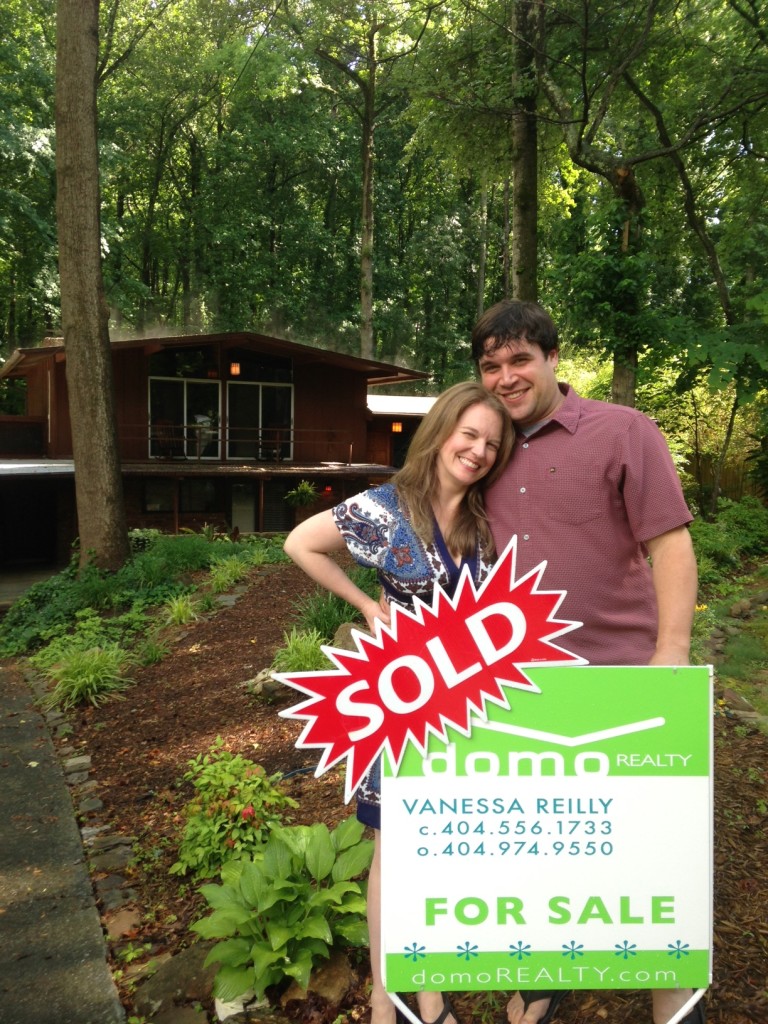 "Vanessa will sell your house for the price that she promises and sell it fast. Really, really fast. She is very creative and will give you great advice regarding staging your house to get buyers quickly to your doorsteps. Just take a look at the sales history for the Northcrest neighborhood in Atlanta where multiple similar houses went on the market around the same time but only her ones sold immediately. My house was on the market for about two weeks and had multiple showings per day every day during that time. Ultimately she found us the right buyers who made us the perfect offer. We absolutely recommend Vanessa!"

-Asad & Fatima Islam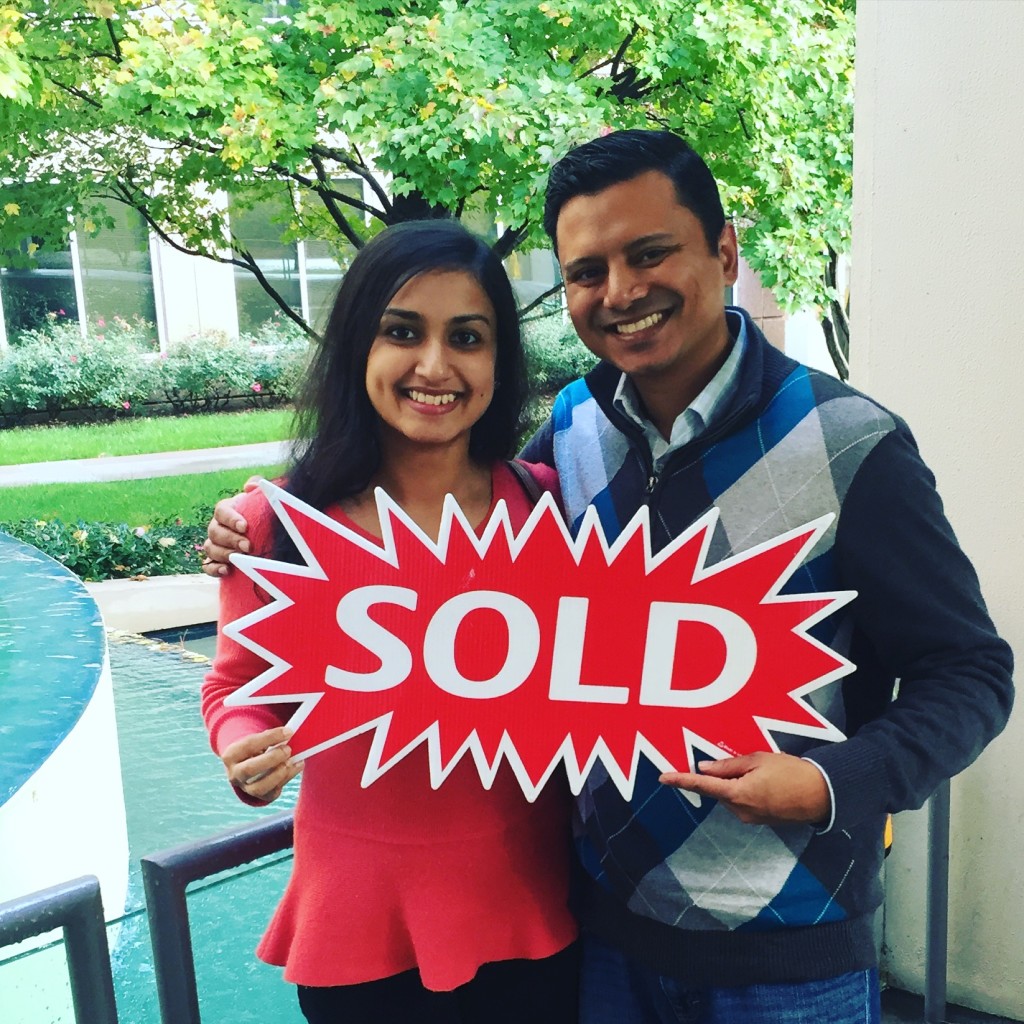 "Vanessa did a great job in helping us find our new home. She's very professional and responds to your calls, emails, or text messages almost immediately. There wasn't a time when I didn't think she had our best interest in mind. Her personality and character made the experience of buying a home fun. We felt like we made a friend in the process. Thanks, Vanessa!"

-Alison & John Yam
"We wanted to formally thank you for all your work and guidance in helping us find our house. Our ideal home was located right here in Northcrest (we've admired this neighborhood for years) but we didn't think we would be lucky enough (or fast enough) to find one in our budget and move-in ready. I'm positive that had you shown us the house a day later we would have lost it. We were really lucky to have had you on our side during this whole process — even when we ventured as far as Alpharetta you were so positive and informative. We appreciated you letting us do our own thing but always being available when we needed your expertise (and you still are even a week after closing!). Oh, and I will never forget how nice and understanding you were when we walked away from that cute brick house in Tucker. Not that we were sad for long… two days later we found this house, yeah!! I still cant believe this house is OURS! I'm going to recommend you to everyone I know looking for a great agent who looks out for their client's interest first. Thanks also for your fantastic recommendations on inspectors, electricians, plumbers, etc., those guys rock!"

-Jessy & Daryl Jones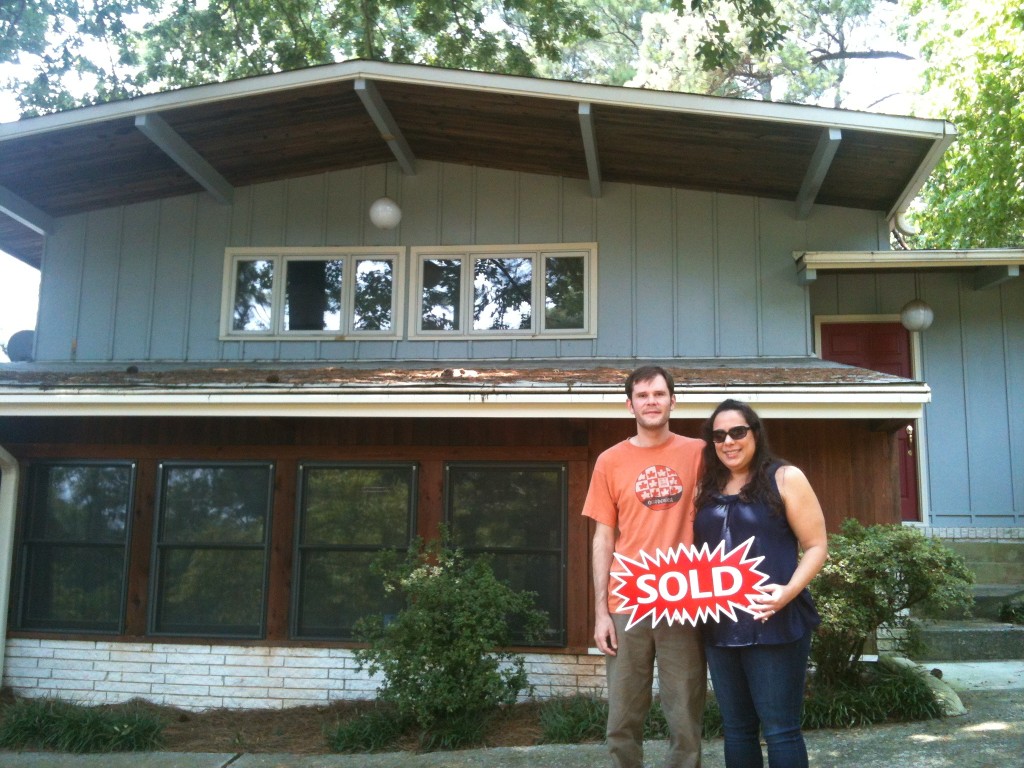 "I cannot say enough good things about Vanessa.  I had to sell my childhood home, a very unique home my parents built, because of a divorce.  I went to a  "friend" who was a realtor to help me sell it.  That "friend" did nothing to market the house and tried to sell it to a builder for a rock bottom price.  After that experience, I interviewed new realtors and fortunately, someone recommended Vanessa to me. She got raving reviews so I hired her. What a blessing!!! She stepped up, recognized the originality of the home, staged it beautifully to the 50's style of the home and took absolutely stunning pictures to market the home. She put it on the market and had 3 contract offers in the first weekend. The listing price was well over $100,000 more than my "friend" the first realtor was going to sell if for.  Not only that, there was so much interest in the home, it sold OVER the asking price. Vanessa is a gem of a Real Estate Agent and I cannot say enough good things about her professionalism, work ethic and talent in putting everything together."

-Jacqueline Balanger 
"My experience with Vanessa has been wonderful. From the first visit she had us busy making simple changes to stage our home and had us focused and as determined as she was. In a market that is suffering yet flooded with options, she was aggressive in determining the original asking price and nailed it. Our house was basically sold in 2 days and let's just say, we are happy with the end result. Vanessa was just as tenacious with helping me find a new home. She goes beyond listening and quickly learns what it is, that is going to make you happy. The last day I went house shopping with her, we were on our way home and she says "Are you sure you don't want to see this one?" she never said a word about the house but knew I would fall in love the moment I saw it. It has everything I wanted and more, and of course, I'm buying it. I can not express how thankful I am, that God put her in my path. Vanessa is knowledgeable, patient, engaging and above all, very personable. Would I use her again? Absolutely! Would I recommend her? Without a doubt! Thank you, Vanessa for a painless and stress-free experience."
– Don Grant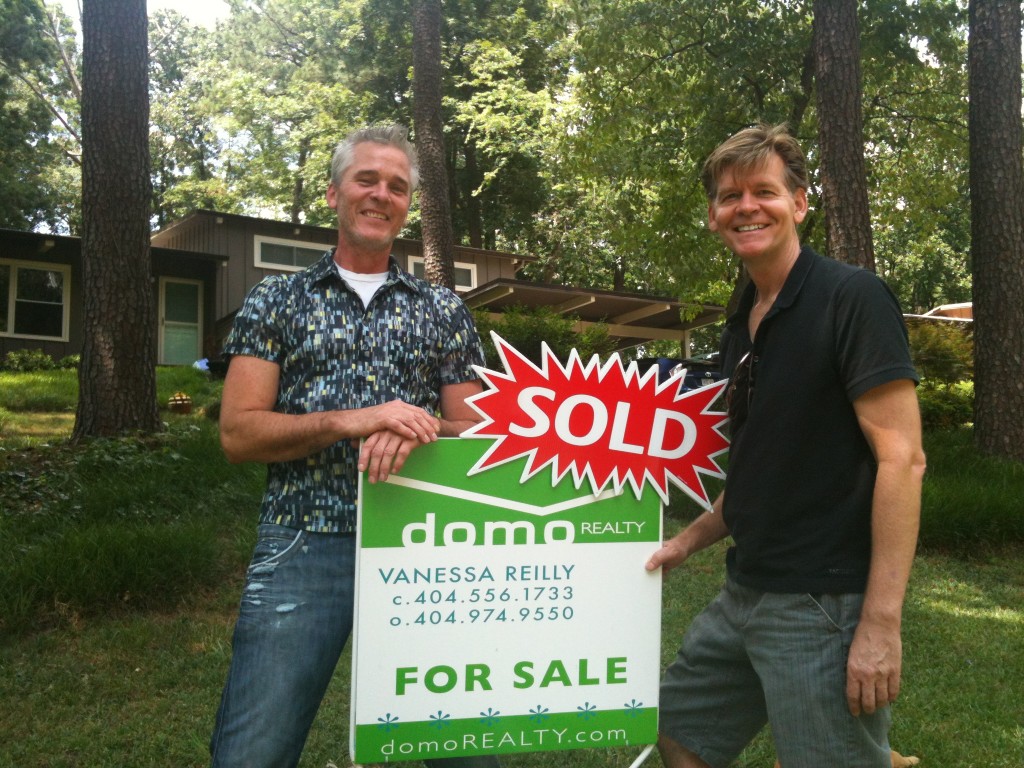 "Vanessa is our 'go to' real estate expert in Atlanta. She has represented us with respect to the sale of two of our houses (we sold the first house in 1 day and the second house in 3 days) and with the purchase of two houses. We have been very pleased with her eager attitude and her ability to get the deals done in a timely and efficient manner. We have referred Vanessa to many of our friends, all of whom have been very satisfied with her representation and results."

– C&C Horner
"Vanessa Reilly and Domo Realty are the real deal. We had another child on the way and were eager to sell our small mid-century modern and upgrade to a similar home by a bed and bath. On the sale of our home, we got a ridiculous amount of traffic immediately and currently have two offers on the table. On the purchase, Vanessa showed us a number of suitable properties and always got us in first on new listings until we finally found the perfect house (and we mean perfect!). Vanessa is attentive, professional and most importantly realistic about the market. She attracts fantastic properties and great clients. She also has a wealth of resources to get your home ready to sell. We are not planning on moving in next 30 years, but if we do, we would use Vanessa Reilly and Domo in a heartbeat."

-Evan & Rebecca Pihera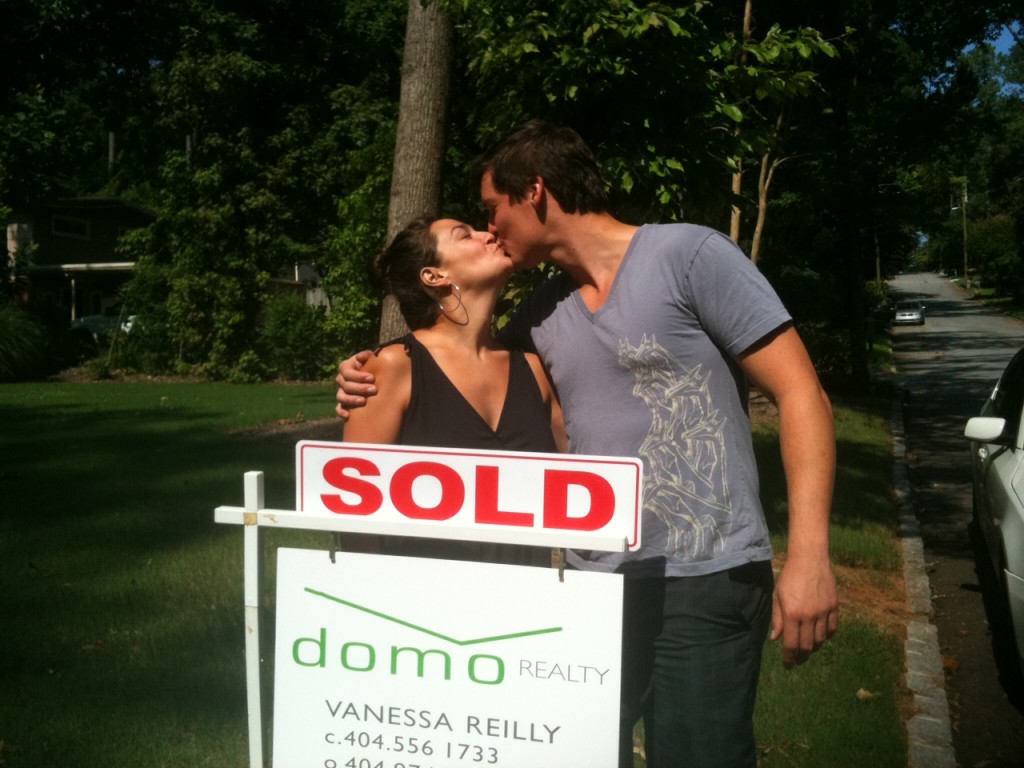 "As I told Vanessa when we completed the process, many agents are excellent in their ability to understand and work with a client, work the process of selling a house and responding to the many requests involved. What made Vanessa OUTSTANDING, is her ability and willingness to act a complete Project Manager to get the house ready to sell. She had a clear idea of what would sell, how it had to be prepared, arranged for contractors and service personnel… everything! Many, and I was one, feel that the commission paid to an agent is too high. In Vanessa's case, every penny was worth it. I believe that Vanessa had a clear picture of what would sell, created and executed the plan, priced it appropriately and completed the process. We had a contract within 50 days after one price revision (a $200 price reduction) with a smooth process of closing. She is THE BEST!"

-Larry & Stephanie Hart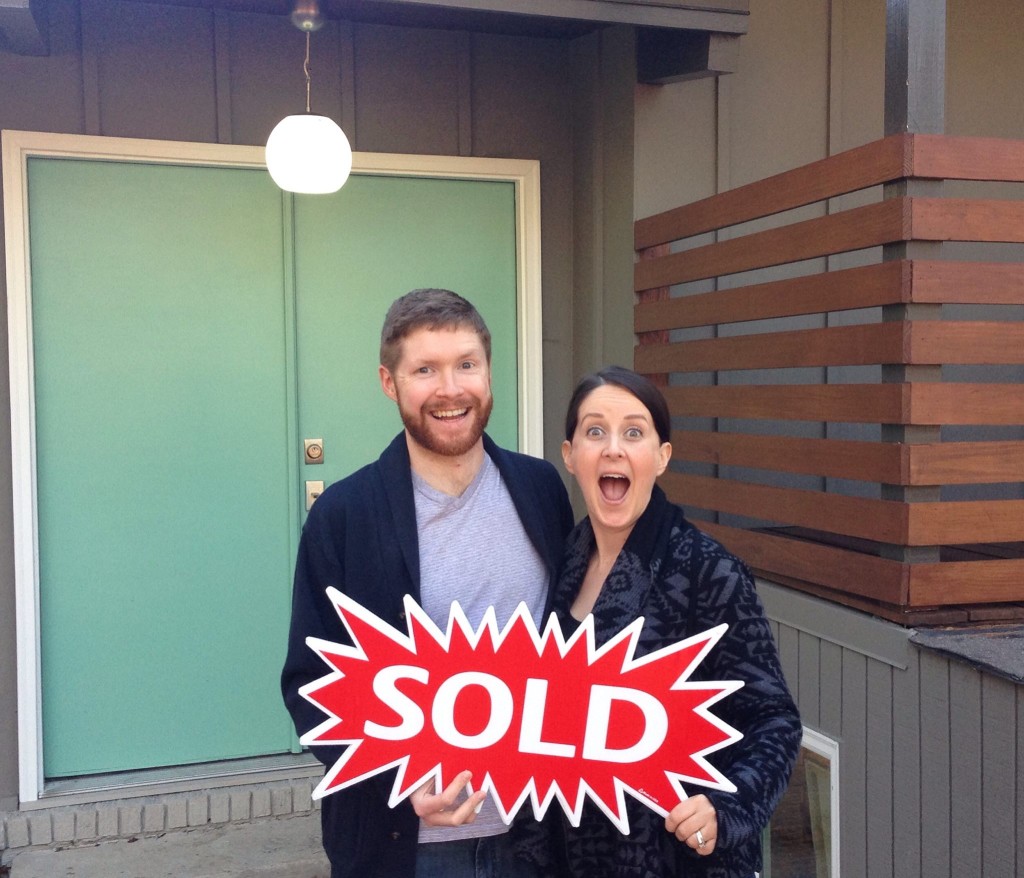 "Vanessa is top notch!!! She has ALL the qualities you could want in an agent whether you are selling or buying. She is AMAZING at staging, marketing and creates an environment that even the most design-savvy would want to live in! Oh, and not to mention…. she gets the job DONE! My husband and I stumbled across Domo Realty when we were looking to move out of the city (Grant Park) and into a mid-century home in the burbs. For two years I went to all of the open houses in the Northcrest Neighborhood. I fell in LOVE over and over again. Although the market in Northcrest was BOOMING our neighborhood wasn't so we were waiting to put our house on the market. Each time we saw Vanessa at an opening she was just as sweet as the last and treated us like everyone else (not the crazy in-town people who will never list their home and move to the burbs, which we were turning into). We finally pulled the trigger and hired a local agent to list our house…. well… our first agent failed to get the job done. Vanessa, being the AMAZING agent that she is, saw that we needed HELP and decided to take on our home even though it was outside her usual territory. The best part about having Vanessa as our agent was that she was very flexible and easy going so we felt comfortable yet aggressive when we needed her to be. Our house was sold in less time than the typical Grant Park home and I know it was Vanessa's skills that got the job done!!!"
-Dionne & Damion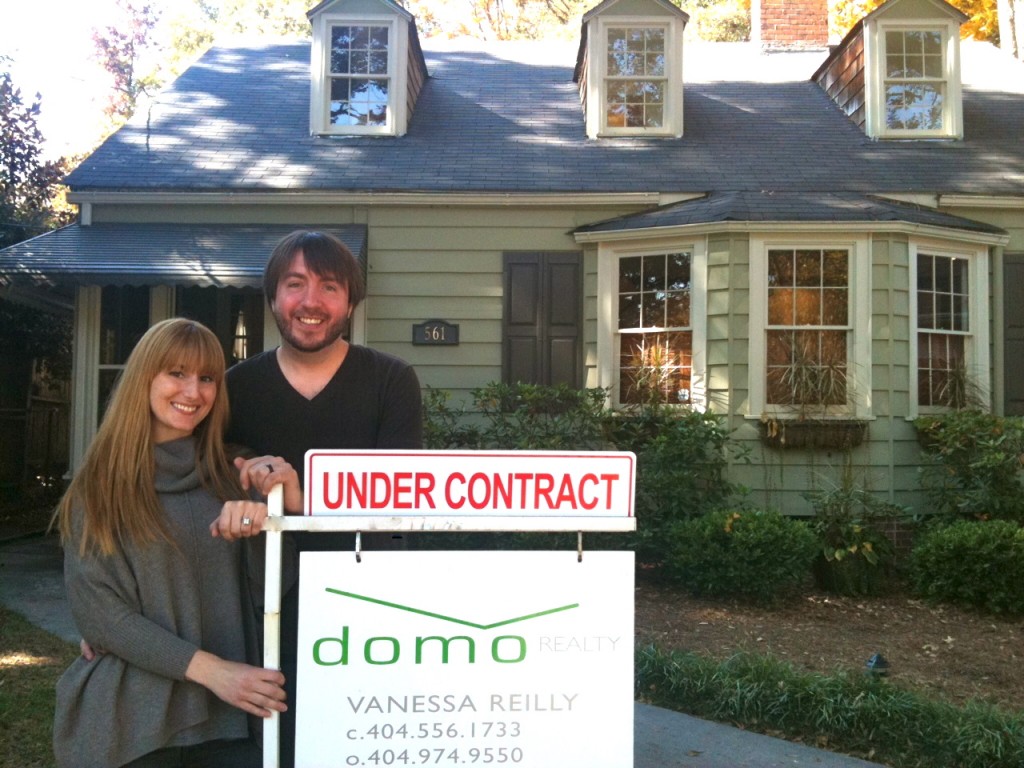 "From Australia, I have just bought a house in Atlanta. I initially chose Vanessa because of some good reviews and soon realised it was just the best decision. Neither of us had previous experience of the complex process of an international transaction, however, Vanessa's professionalism, knowledge, patience, persistence and her willingness to go much further than the proverbial 'extra mile' prevailed against the odds. Even when my flight plans collapsed at the last moment, Vanessa figured a way to make everything close as planned. She introduced other reliable professionals for various needs and competitive tradesmen for repairs and renovations, virtually overseeing everything in my absence. I can't imagine the time and effort Vanessa has devoted to this relatively minor project; her dedication and attention have been nothing short of extraordinary. Anyone wanting real estate services in Atlanta would be well advised to contact her, indeed in my opinion, foolish not to. Thank you, Vanessa!"
– John Champion
"Vanessa: Mark and I wanted you to know that you exceeded all of our expectations.  You were wonderful, helpful, thorough, efficient, kind, patient and all the other good adjectives that I can't think of right now.  Have a wonderful Thanksgiving!"

– Liz Bass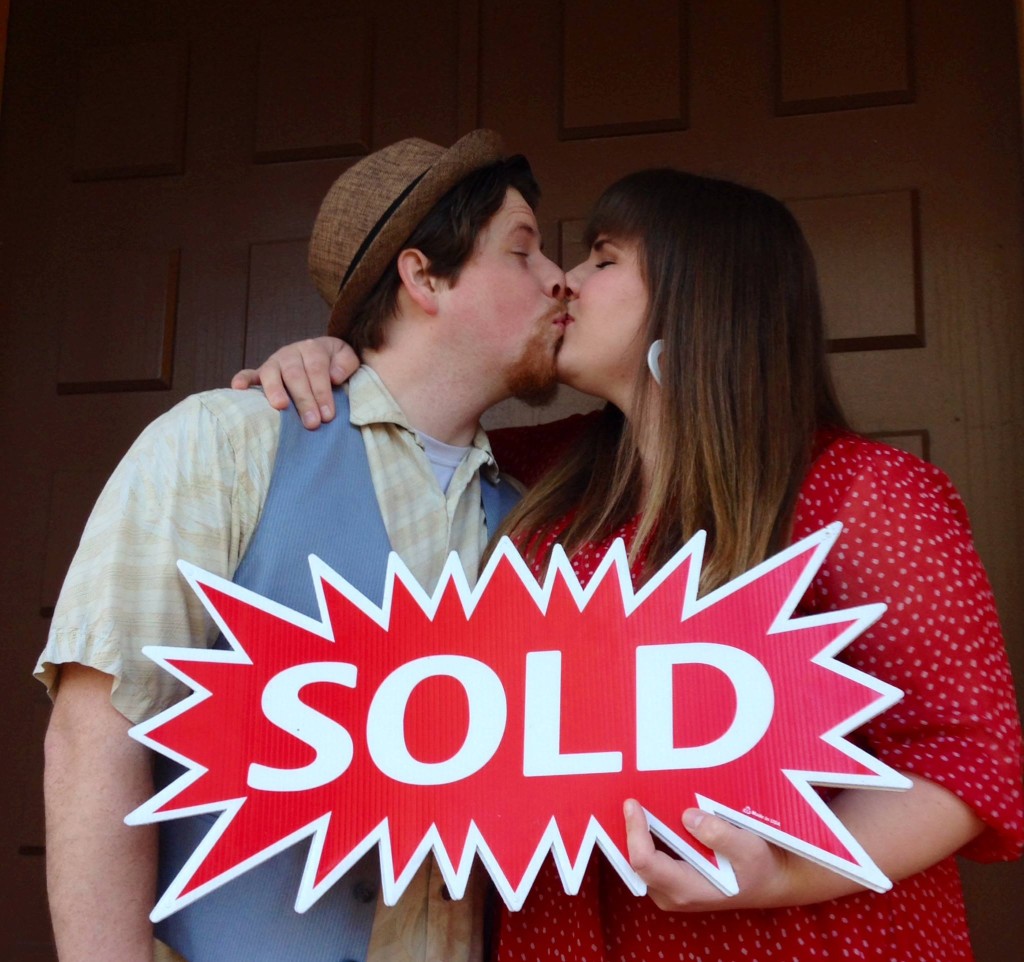 "We called Vanessa because her signs were everywhere in our neighborhood. We chose Vanessa because she was honest, aggressive and attentive. After working with her team of professionals our house sold in ONE DAY (well maybe 3 days, but it sold to the first person who looked at it)!! All the people she recommended to help with preparing our property did a tremendous job. She is so talented and knowledgeable that I will continue to highly recommend her to others. Thanks for helping me move forward with my life!"

– Becky Valagohar
"Anyone can sell a house, only Vanessa and Domo REALTY has the true talent for staging, pricing and negotiating to MAKE a buyer want it! Our house was listed for 6 months with another agent. We kept asking her what we needed to do to get it sold. After our listing term expired we hired Vanessa because we had heard good things. She told us what we needed to do from the inside out and we had it under contract within 60 days."

-Amy & Scott Addison 
"Vanessa was very helpful, attentive, patient, and just a great resource."

– Patrick Nolan
"We chose Vanessa based on other reviews on Zillow because she was recommended based on her detail and knowledge of this business. I 100% agree. Venessa guided and helped us with our decision on a fair yet aggressive offer for our new house and we couldn't be happier with the process. Venessa walked us through step by step to ultimately purchase our first house. Make a smart choice and choose Venessa for your next house."

-Skip & Meghan Williams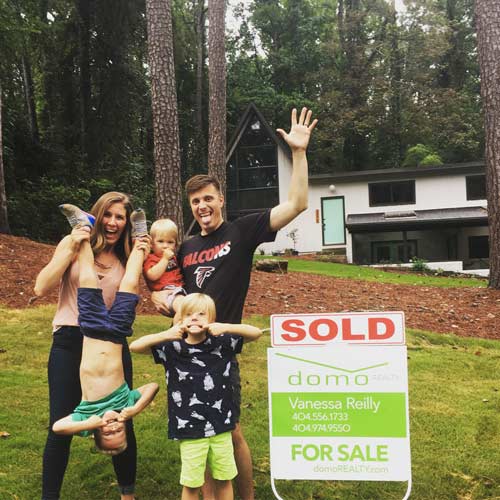 "Vanessa Reilly helped guide us through every stage of the selling process, from staging and photos to open houses. She was patient and professional every step of the way. After having our house listed for  3 weeks we got an offer we couldn't refuse so we hopped in her car found our next home. It wasn't as easy getting the deal we wanted on the "Home of our Dreams," but thanks to Vanessa after many hours of negotiations and nail-biting we are looking forward to moving into our new home in 2 weeks!  It doesn't matter if you are buying or selling if you aren't working with Vanessa Reilly you're wasting time and money."

-Brian & Jess O'Neil
"Vanessa was referred to us when we moved from out of state. She exceeded every expectation we had for an agent. On short notice with a limited amount of time, she maximized our home shopping experience and guided us through the entire process with professionalism and a genuine excitement for our success. It's truly like working with a great friend. Don't be fooled by her warmth and flexibility, she's a terrific negotiator and seasoned agent. I would be delighted to refer her to anyone wanting a professional at the top of their game."

-Martin & Laurie Charlton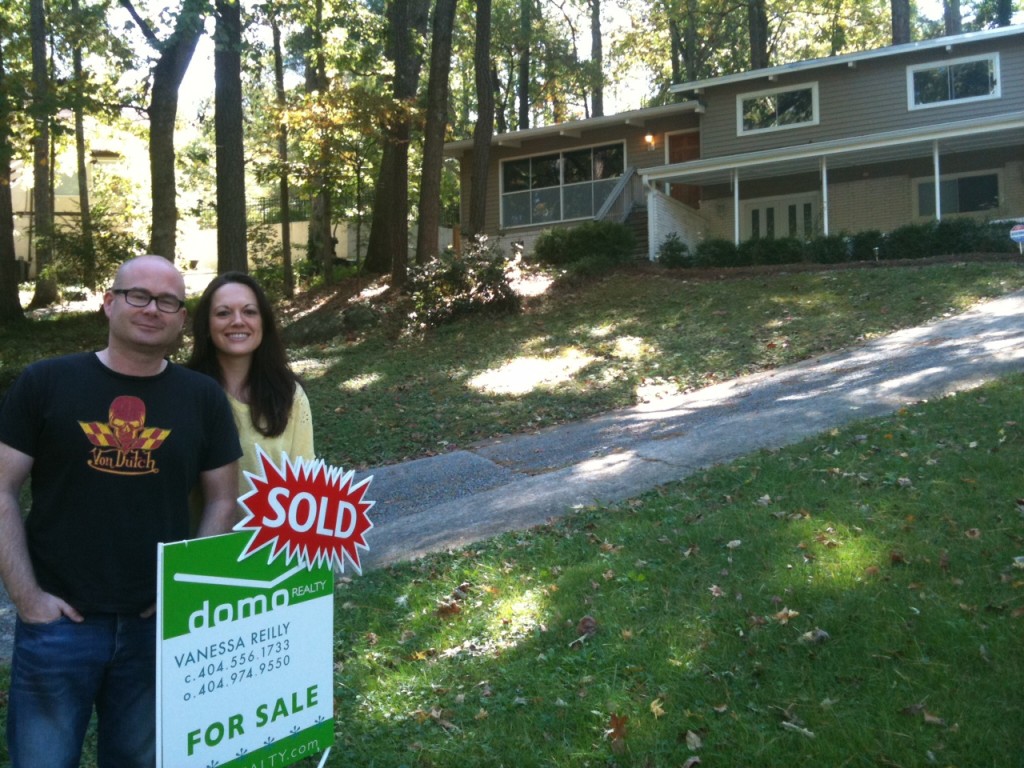 "My house was listed with another agent for close to 9 months. We had seen little activity and no offers. The two mortgages were starting to hurt us and I knew I had to figure out a plan B. I had noticed a dozen of Vanessa Reilly's signs go up and then go under contract within a short amount of time so I contacted her about selling my house. She mad the process seamless and completely pain-free. From the day I gave her the key and signed the paperwork, my house was under contract in 14 days. It was unbelievable. Vanessa knows how to market but more importantly how to SELL your home. Take it from me, don't waste time hiring the wrong agent."

-Gene Ramsey
"Hi Vanessa, I have been intending to write you a note for months actually.  I am a very strong admirer of you and your talented team who are upgrading our Northcrest Neighborhood 1 house at a time.  We are a better place largely because of your superior insight and design skills.  I have been watching the property at 3624 Summitridge evolve and am so impressed that you are turning that run-down property into a lovely home once again.  The house on Lori Lane with the finished wooden exterior is spectacular!  I live two doors down the street on Eaglerock from Emily Gilstrap and I am looking forward to watching her home evolve as well.  I offer my help in your process if you need me. Thank you for what you are doing for our neighborhood – and yours.  I for one am very thankful for your gifts.  Domo Realty is one of my most visited websites! The house recently sold on Archwood is award-winning in my opinion – it is GORGEOUS! The house at the top of Eaglerock (the highest point in the neighborhood) is gorgeous, too!! They all are – THANK YOU!!!!!"

–A true admirer, Jocelyn Davis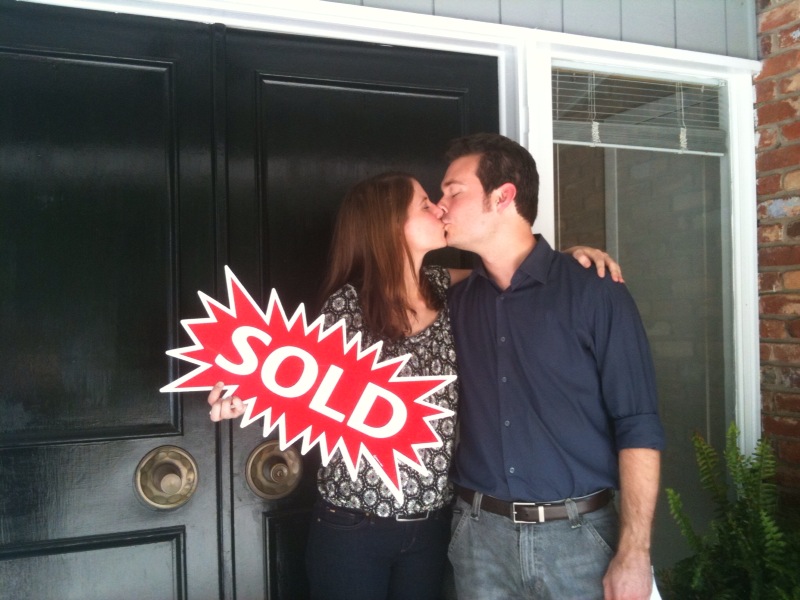 "We bought the first house Vanessa showed us. She seemed to know exactly what we were looking for and lead us right to it. It fit the style, price and level of revamping we were looking for. She negotiated with the seller and took great care of us from start to finish. We were pretty inexperienced as to how the buying process and negotiation worked. Vanessa helped us make decisions we were comfortable and beyond happy with, never feeling pressured and always given our options. She also is an incredible source of information, from the skinny on the neighborhood to trustworthy contractors to interior design. I highly recommend Vanessa."

-Jess & Chris Fox
"I have always thought that buying a house is a lengthy and painstaking process. Vanessa was key in removing that stigma by maximizing our time with the following steps: First, by researching houses that fit our criteria; Next, providing us with as much information as possible so that we were able to narrow our list of houses to actually go see in person; Finally, Vanessa allowed us to set the pace, being very efficient and quick when needed, and allowing us to take more time when we needed to think things through. Vanessa is a pleasure to work with and I personally recommend her to anyone who likes an agent who keeps in constant contact."

-Charleston H.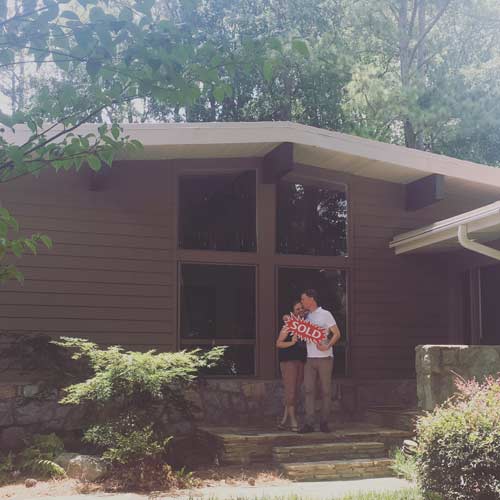 "Vanessa helped me buy my first home. Since I enjoyed working with her (as a low-pressure realtor), I have since recommended her to many other friends and family. She recently listed and sold a Buckhead home that was owned by my father. Vanessa has a way of  making people feel comfortable and I never felt pressured."

-Donnie Pirozzi
"We found Vanessa inadvertently while looking for a loft on the internet, but we're glad for the chance encounter. In just a few short weeks, she helped us to find the great Chamblee loft which we now call home. She was always willing to be flexible with our work schedules and remained supportive during the closing process, putting up with plenty of late-night, harried phone calls. Perhaps her biggest asset is that she is not a high-pressure salesperson; instead, she seems genuinely concerned with helping her clients find a match for their needs. I would recommend her services to any of my friends–and I already have!"

–Darcy & Scott O'Brian
"The object was to sell our house. That means your Real Estate Agent has to recommend things that you don't want to hear. Vanessa's honesty and direct approach and dead-on assessment of the market helped us make the difficult decisions that sold our house for FULL LIST PRICE. Our house had been flooded before we bought it and then it flooded again in September 2009. We made repairs and fixed it properly, but felt it would be an impossible sale. Not so, Vanessa worked her magic and sold our house in less than 3 months. We will certainly recommend Vanessa to anyone we know trying to by or sell a home."

– Hector Pages
"We couldn't have chosen a better agent than Vanessa Reilly. She was knowledgeable, upbeat (and patient) throughout the entire search and purchase process, and was an absolute bulldog on our behalf when it was negotiation time. Given the chance, we would absolutely work with her again and have already recommended her as both a buying and selling agent to our all of our friends."

-Jay and Jennifer P.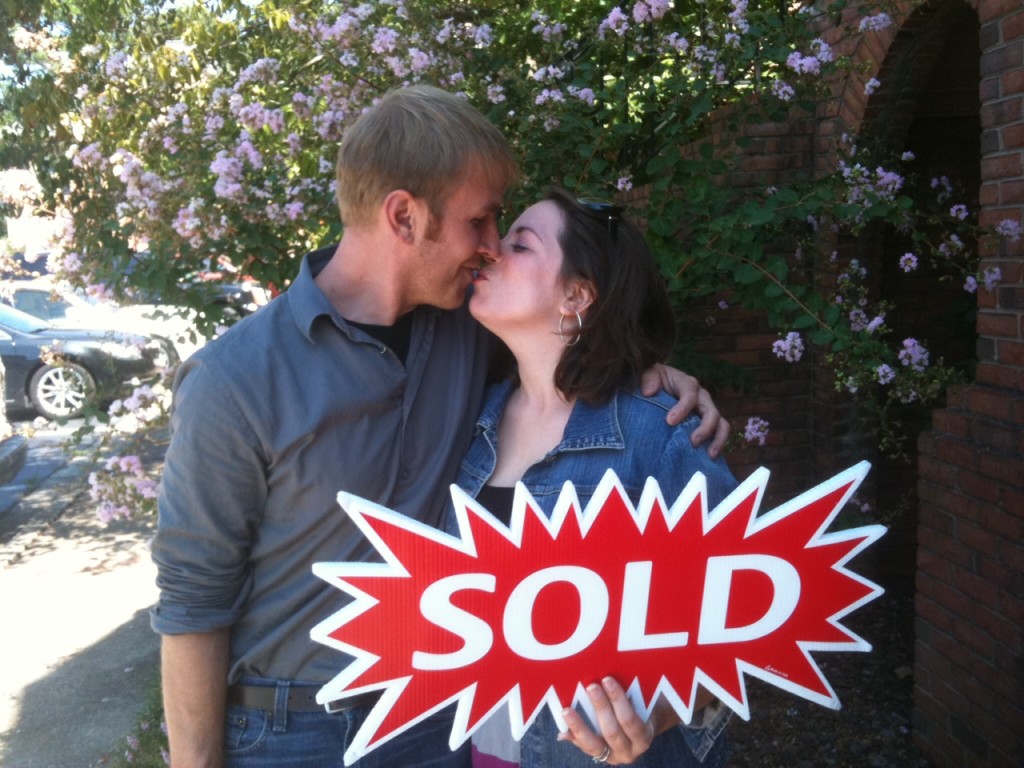 "Vanessa Reilly is a highly skilled, hard-working real estate professional who knows her business and the neighborhoods she works in. She markets your property in every possible way and gets prospective buyers in the door! Her background and training in interior design is extremely helpful when a nice home is ready for some sparkle and shine….she makes people want to look inside! She has developed business relationships with skilled painters, licensed plumbers, and electricians who can make a home look good and bring it up to code at reasonable prices and, because she doesn't deal with clowns, these are the kind of people who show up when they say they will, do the work they are supposed to, and make sure you are happy with their work. All in all, she has put together an effective sales program that holds up even in this down market. I am ever so glad that I chose her to sell our family home. If you have a home that you need to sell, then you need to talk to Vanessa Reilly, I am so happy that I did!"

-Alex Nawrocki
"My partner and I purchased a home from Vanessa a little over a year ago. We immediately liked her from the beginning; her professionalism precedes herself. Vanessa is honest, open, and very knowledgeable of the neighborhood that we purchased in – Northcrest. We absolutely love the house we purchased and considered the entire purchase very easy, laid back, and relatively stress free. We would highly recommend both our neighborhood and Vanessa – she is great!"

-Jon Hunter
"Vanessa gave us great advice for prepping our house to be sold. We did as she said and the house sold within a week of being listed, in a very tough market. She connected us with a fantastic stager and a talented photographer. She was always available, very enthusiastic, and put a lot of energy and effort into marketing our house. We highly recommend her!"

-Chris & Maria Hook
"If Vanessa lists it, it sells. She knows her market and her customer. We could not have been happier. Don't even consider listing with others if you want your home sold. She is the one!"

-Bryan Smith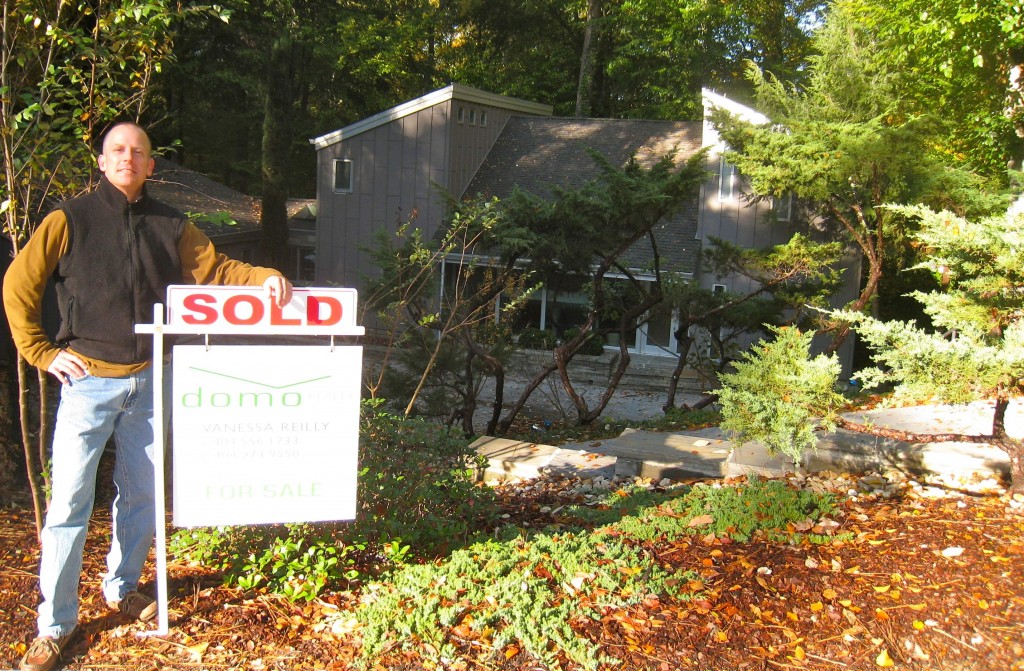 "Mrs. Reilly was great! She helped us negotiate a ridiculous deal on the house of our dreams. If you are shopping for an agent Vanessa Reilly is the one you need to hire. Take it from me, I went through 3 other Realtors before finding Vanessa. She held up her end of the deal and found us exactly what we were looking for and then helped us buy it for a slam dunk deal!"

-Caroline & John Reed
"Vanessa is fantastic! I would not hesitate to recommend her to anyone in need of a real estate agent. She's so easy to work with and walked me through each step of buying my first home. She was definitely the most knowledgeable agent I spoke with and the most personable which made the whole buying process so much easier!"

– Amanada Culpepper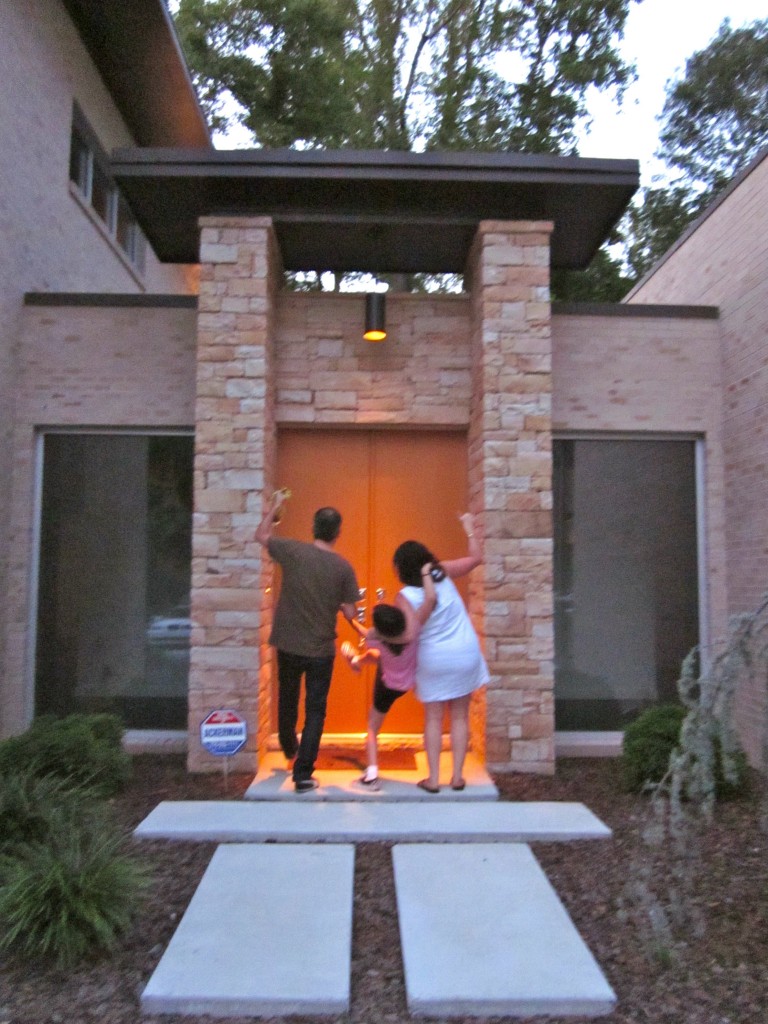 "I was looking to purchase my first home and did much research on the Internet. The real estate agents I had contacted were eager to make a sale, but I did not feel a genuine connection. It is very important for me to be able to trust that the person I do business with truly has my best interest in mind. Working with Vanessa was not only like spending time with a friend, but she also guided me through the confusion and emotional turmoil that comes with searching for the perfect home. Vanessa truly had my long term happiness in mind, not just a quick sale. It made the experience very memorable. The love for contemporary architecture brought us together. When I am ready to make my next purchase, I know who to call. Working with Vanessa gave me the lovely home I wanted and a friend for life."

-Corina Pia
"It was such a pleasure to work with Anika. I had spoken with a few other realtors before getting in touch with her and none of them showed the professionalism that she did. She was extremely personable and helpful and made what could be a very lengthy and difficult process very smooth for me. She was always accessible by phone or email and worked extremely hard to make sure I ended up with the home that I loved. I would not work with anyone in Atlanta other than Anika."
-David Peirce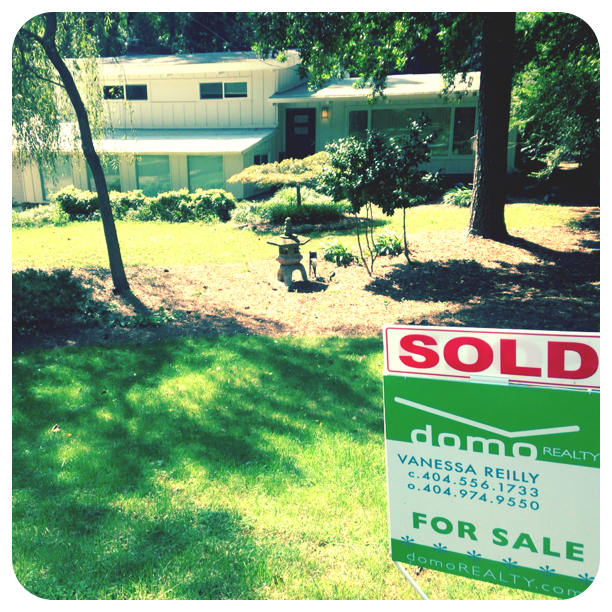 "Vanessa has done an excellent job selling our house – from small repairs to staging, from negotiation to closing, she's simply fantastic! We had already moved to Canada after signing the listing agreement with her. Vanessa hired a contractor on our behalf to do the repair items based on the inspection report. She also arranged with the closing attorney when we had a last-minute change of plans (I could not fly back for closing in person, so she helped us prepare a Power of Attorney that allowed my husband to sign on my behalf). She was professional and responsive through the entire process. Highly recommended!"

-Su & Tillman
"This is the third house we sold or purchased using Vanessa. She is professional, knowledgeable, does her research and an excellent negotiator. She goes the extra mile, helping make the process go as smoothly as possible. She is genuinely friendly and pleasant to work with, and she enjoys what she does!"

-Laura Elledge
At domoREALTY we never take ourselves too seriously because unlike many other Real Estate professionals, we recognize that we are not astronauts or neurosurgeons. We do, however, take the business of helping you with your Real Estate needs VERY SERIOUSLY. We are the alternative to stuffy, traditional Real Estate Brokerages and we are not motivated by profit, but rather our passion for design! We LOVE what we do which translates into happy clients and more SOLD homes! Simply put, we create possibilities and manifest dreams into reality!