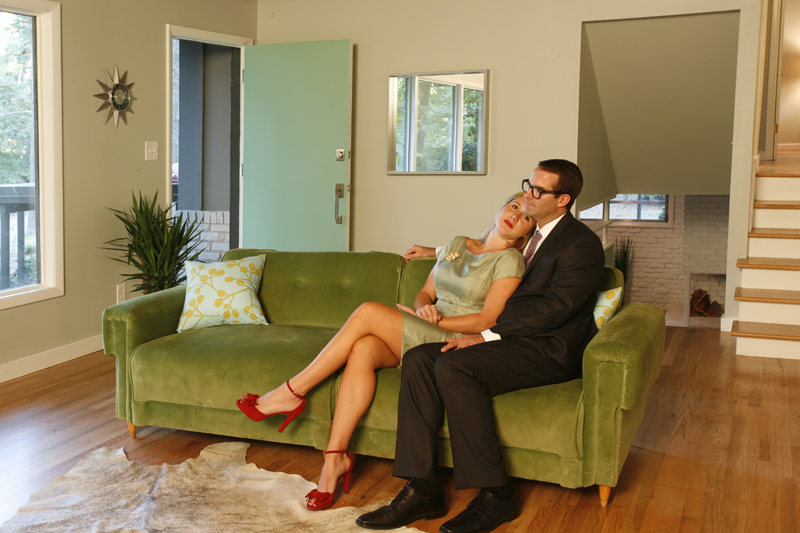 THE WORD IS OUT, ATLANTA!!!!
And HGTV has heard it!!! Holly Aguirre, of HGTV FrontDoor, reached out to Vanessa Reilly of domoREALTY to get the scoop on how this humble, yet stylishly awesome, real estate brokerage came to be. Vanessa dishes on the ins-and-outs of modern/ mid-century modern architecture and real estate in and around Atlanta. Also included are a few of the gorgeous shots domo's "Photographer with the Mostest", Clay Miller, snapped of two SOLD domoREALTY properties 3207 Lynnray Drive and 3597 Eaglerock Drive. Check out the excerpt below and click HERE to read the full article!
Want a mid-century modern beauty of your own? Check out the RECENTLY LISTED 3552 Eaglerock Drive. Or search through our other available properties HERE!
Want help selling your home or finding your perfect property? CALL US!!! (404) 974-9550
HOTLANTA is heating up 'cause domoREALTY is on FIRE!!!
Excerpt from "domoREALTY: Designing and Selling Atlanta's Coolest Modern Homes" by Holly Aguirre: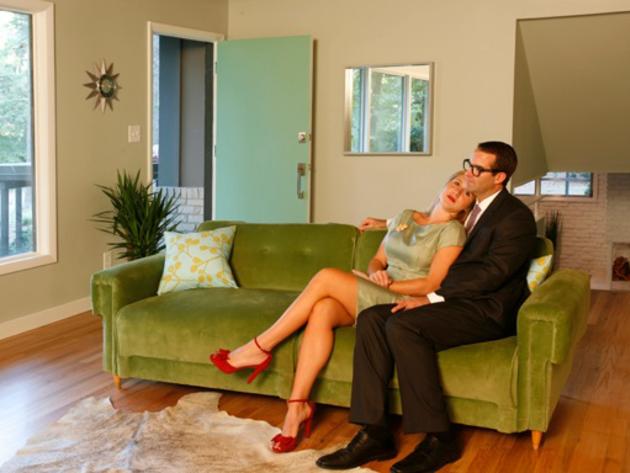 In 2008, Vanessa Reilly introduced her love of playing house to her passion for midcentury architecture and design. The union produced Atlanta's domoREALTY, a brokerage firm that specializes in modern real estate. One of Reilly's listings was recently featured on NBC's Today show in a segment showing top real estate across the country for under $300,000.
Tell us how domoREALTY came to be.
domoREALTY was established because I saw a hole in the Atlanta real estate market when it came to marketing modern homes properly, so I embraced my design roots, set up shop and embarked on the modern journey of a lifetime.
And how did you come up with the name?
Many people ask us, "Where did you come up with the name domo?" followed by, "Oh, is that from that robot song?" Truth of the matter is domoREALTY did not highjack our name from the famous '80s Styx Song "Domo Arigato Mr. Roboto". Domus is the Latin word for home. We dropped the "us" added an "o" to make it sound more mod.
What draws you to midcentury architecture and design?
The simplicity, the elegance, the clean lines and uncluttered spaces. I've always loved beautiful homes, but I think there is something even more special about modern and midcentury-modern design. Most modern architects take into consideration the lay of the land and the environment where the home is built so there is a relationship between the natural surroundings and the architecture that creates a space of peace and beauty. A beautiful midcentury-modern home can emote a feeling just like a beautiful work of art.
You not only provide realty services but design as well. Tell us a little more about that.
When we take on a new listing it's not just about snapping a couple pictures and listing it in the MLS system.  I work with my sellers weeks and sometimes even months in advance to get their homes ready for the professional photographing session. Modern spaces need to be presented in a certain way because most, not all, buyers can't visualize the space without furniture or the right design element.
There are endless ways to decorate a modern space and everyone has a different style when it comes to their decorating. What we do is provide an in-depth consultation that helps our clients transform, arrange and de-clutter their space so their property shines in the best possible way and attracts as many buyers as possible.