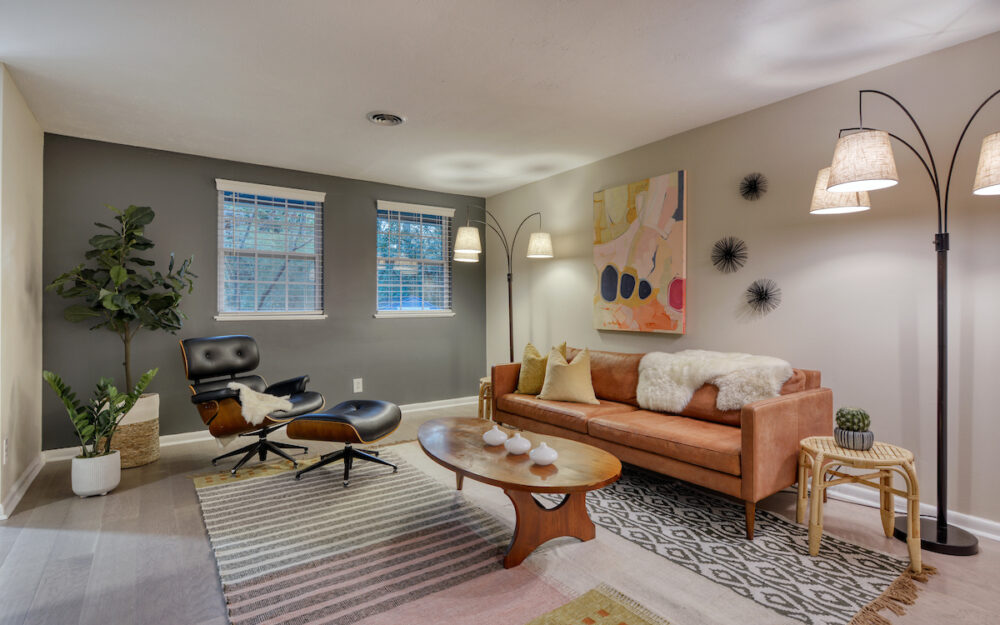 Is now a good time to buy?
People often ask us, "What's a good neighborhood to invest in?" or "Where you do you think I will get the biggest return on a house purchase 10 year from now?" First of all we don't have a crystal ball, and any real estate agent who "knows" what the future holds isn't being real with you. Here is what we do know: Historically Real Estate has been a safe, tangible investment with appreciation rates higher than inflation. Yes, there was the bubble of 2007, but the market has recovered tremendously since then. Right now the two issues we face are low inventory and affordable housing. So is Real Estate a good investment? Yes, we think so. With banks practically giving money away at 2.75-3%  which means if you are paying rent to a landlord you are helping them payoff his/her investment and and fatten his/her pockets with equity. If you can get a mortgage you NEED to buy a house, like right now.
What should you look for when choosing the best house as an investment? Location, Location, Location and of course that it has solid systems and no structural flaws, unless you are getting it for a crazy good deal. But let's be honest, if you've never owned a house before you probably don't want to be dealing with foundation or waterproofing issues.
Our listing at 2667 McClave Dr in the up and coming neighborhood of Northwoods is a prime candidate for a new home owner. Let's discuss why. It's priced at $310,000 and has over 1700 sq. ft. If you look at zillow.com and scope out the other comps in the neighborhood you will realize this is a lot of house for the price. But don't worry we aren't trying to sell you 2667 McClave. This gem is already under contract after a ferocious bidding war. That's right… it was listed and within 48 hours we were brining our seller multiple offers. Because it has all new systems, a nice flat lot and an attractive price we received multiple offers, many for OVER LIST PRICE. Let's talk about bidding wars. Do you know what a bidding war is? With inventory in Atlanta at an all time low (there is only 1.6 months of inventory available, meaning if no one else listed their house everything would be sold out in 1.6 months). That means there is more buyer competition which means YOU need to align yourself with a VERY GOOD, knowledgeable agent who knows how to write competitive offers and coach you through a bidding war. Oh, hello we can help 😉 here is what some of our past client have said about working with us… over 222 Real Client ZILLOW REVEWS  
Ok, now that we are done tooting our horn, let's get down to brass tacks this is an excerpt from a recent REALTOR article about the market and what's going on. If you're interested in what's going on in the market and questioning if you should buy, READ IT, otherwise go fix a turkey sandwich and watch Netflix:
Remarkably, in the midst of a pandemic, the housing market is in a clear V-shaped recovery. Sales for both existing and new homes in August hit their highest mark since 2006. The data popped out as round numbers: existing-home sales at an even 6 million and new-home sales at exactly 1 million on an annualized basis, up 10.5% and 43.2% from a year ago. Pending contracts also hit an all-time high.
Buyer activity this winter is unlikely to chill: Mortgage applications for home purchases are up about 30% compared to a year ago. Due to the extraordinary demand, home prices have reached an all-time high. The national median home price was $310,600 in August, up 11.4% from a year earlier. The strong price run-up is partly due to a latent boom in the luxury market and to a jump in multiple offers for starter homes. While those situations result in multiple "losers," buyers are persevering. They aim to take advantage of record-low mortgage rates.
Such a frenzy of activity, reminiscent of 2006, raises questions about a bubble and the potential for a painful crash. The answer: There's no comparison. Back in 2006, dubious adjustable-rate mortgages taxed many buyers' budgets. Some loans didn't even require income documentation. Today, buyers are taking out 30-year fixed-rate mortgages. Fourteen years ago, there were 3.8 million homes listed for sale, and home builders were putting up about 2 million new units. Now, inventory is only about 1.5 million homes, and home builders are underproducing relative to historical averages.
But let's look at current trends through a different lens. Escalating home prices will soon cause damage of a different sort, shutting out first-time buyers. That's why more supply is critical. Only when home prices rise roughly in line with income growth can we say that the market is in equilibrium. Perhaps as people continue to flee crowded cities, new construction will get a boost. Greater flexibility to work from anywhere and improved broadband access in rural areas could spur home buying in remote areas, a market trend to watch for in the years ahead.
Let us know if you are ready to start your search. NOW is the time, before the Spring market becomes EVEN MORE competitive.