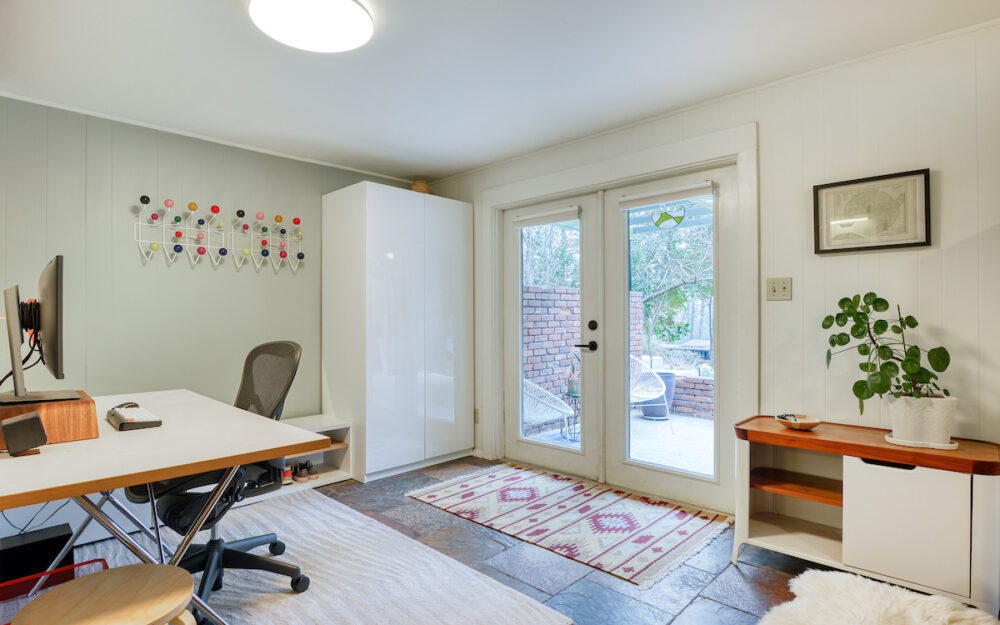 There's no doubt that the pandemic has changed how we live, and those ripples of change have quickly made their way into our homes. This means that interior design demands have evolved, as well. Families like yours are looking for more out of their homes as they spend more time in them — or look into selling them through domoREALTY in future. This includes the following must-have functional home features: 
Design Details 
When you were constantly running in and out of your home, you may have been satisfied with the basics. Now that home is where you're spending most of your time, however, you may find yourself craving something different — perhaps something bolder, more functional, and that reflects your personality. If you're not sure where to start, interior design services could help. With freelance sites like Upwork, you can work with design professionals virtually whenever you need them, so it's just a matter of finding one whose aesthetics aligns with yours. 
Productivity 
If you're like most folks, you may be working from home these days. While your couch or kitchen table may do in a pinch, having a dedicated office space can do wonders for your productivity. You can carve out a workspace in just about any nook, cranny, or corner of your home, no matter how much extra space you have. Similarly, if you have kids who will be learning at home for the foreseeable future, a virtual learning space may also be practical. 
Organization 
With a more hectic home schedule, routines have become even more important for preventing stress and chaos. Keeping your home organized will also help save you stress and anxiety. You can find plenty of organization and storage solutions online that won't take away from the style of your rooms. If you feel like you never have enough time to tidy up, try some of these handy tips from people who always have a clean home. They're easier than you think! 
Convenient Fitness 
Since most people are avoiding gyms and studios, they're also looking for ways to stay in shape at home. If you have an extra room at home and wiggle room in your budget, you could build your own home gym. Prefer to save space and money? Clear out a little corner in your home and follow along with online or app workouts that require minimal time, space, and equipment like HIIT and yoga. 
Entertainment 
In addition to gyms, theaters have been closed for some time now. Luckily, streaming services are helping to fill the void by releasing new movies and shows you can watch from the comfort of your living room. Need to update your TV and home theater tech? If you don't want to take away from the look of your living room, consider a TV that doubles as art and decor. Many are smart TVs, as well, so you can use them with your fitness apps. 
Fresh Air 
Last but certainly not least, families everywhere are craving more connection with nature. One of the best ways to ensure your family gets the sunshine and fresh air they need is to update your outdoor spaces. Your patio or backyard can function as a relaxation, exercise, or private play space now and a beautiful entertainment area in the future. Don't have a lot of space to work with outside? You can always bring the perks of nature inside with house plants. 
You're working harder than ever, so shouldn't you have a home that also works for your changing needs? Start with expert advice from a professional, determine what you need, bring in a little of your own personality, and make practical use of your space. You can rest easy knowing your home is all set for the remainder of the pandemic — maybe even beyond! 
Are you looking to buy or sell? Let domoREALTY be your partner in the journey. Get in touch! (404) 556-1733