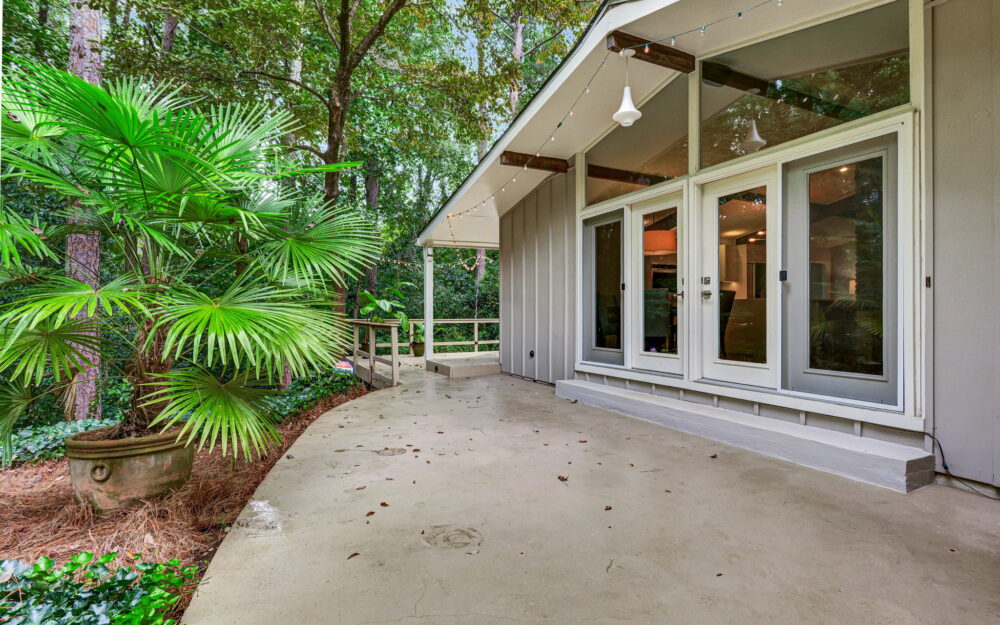 3401 Regalwoods Drive, Atlanta, GA 30340
Multiple Offers – SOLD for $509,000 ($29,000 OVER List Price)
Looking to get away from the mundane? Tired of the cookie-cutter traditional homes and the social influencer's farm house, that has never seen a day of hard work in her whole life?
Why not escape to Palm Springs (in Atlanta) where the palm trees are taller and the banana leaves are greener? How about a mid-century modern ranch with an open concept that has been renovated yet still embraces the original zest of 1962? Vaulted ceilings, exposed brick and clerestory windows are just a few of the elements that will make you say "WOW!"
Enjoy a simpler, more intentional life, in a space that inspires you to minimize the clutter. Who needs an 8000 sq. ft house anyway? We all know bigger doesn't equal happiness. It just means higher utility bills and more dusting.
Come on over and enjoy the autumn breeze, as you sip your warm, chai latte, on the screened in porch. Or go for a dip in the steamy hot tub, on a frosty evening. Need more joy in your life? Well you're in luck! 3401 Regalwoods Drive is a home that will foster your inner child, while making you look even cooler than you've ever been.
The pictures don't do this home justice. Come see for yourself what dreams are made of. Live out the rest of your youth in this impeccable, movie-star worthy home, that has just as much sex appeal as Chris Hemsworth.
      


OPEN HOUSE SUNDAY 9/27/21 from 2-4 pm