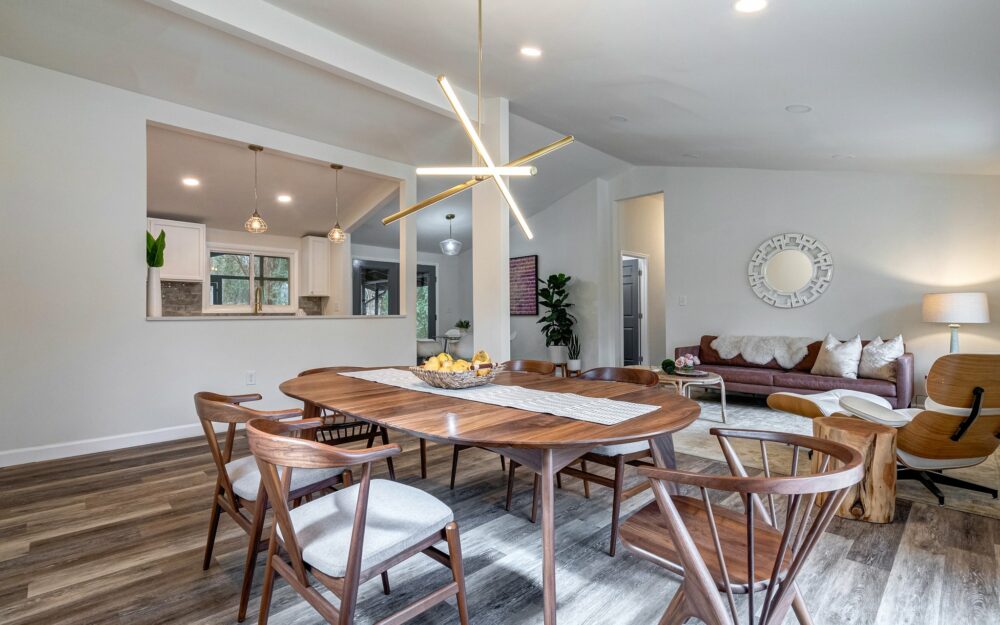 Multiple Offers – SOLD $521,600 ($51,600 over list price)
3488 Chestnut Drive
Atlanta, GA 30340
4 🛏 2 🛁
Screened in deck with fenced backyard
Sweet and savory with a splash of contemporary and a whole lotta WOW!! 3488 Chestnut Dr is cooler than a pair of a**less chaps on a frosty Spring morning. She's fresh, totally renovated and the second you push past her terracotta front door, you're going to know she's "THE ONE."
With new windows, new floors, vaulted ceilings and designer lighting this is the perfect excuse to stop playing the World of Warcraft for 45 minutes and come checkout this Princess who will soon be the love of your life.
Custom cabinets with quartz countertops and a separate coffee/wine bar, stainless appliances and two separate dining areas!? But wait, she's not finished… step out back on the screened-in deck and behold her bountiful fenced, voluptuous backyard. It's the perfect spot to set up your ax throwing championship or maybe built out some horseshoe pits?
After the party is over head back inside to the owner's suite where you can pamper yourself in the curb-less shower while singing your favorite Drake song. You look good here. Maybe it's time to move out of your mom's basement and start adulting. But don't worry, the 4th bedroom space, on the left side of the house can also function as the ultimate gaming haven with plenty of wall-space for your 100″ flat-screen TV. Life can be so much sweeter living out your fantasies on Chestnut Dr.
HURRY!!