This Atlanta Modern home just recently hit the market, the home at 1993 Fisher Trail in Atlanta is now for sale. It provides a beautiful space with plenty of light and many updates. This ranch home has an open concept design and has been completely renovated.
It was nearly taken down to the studs before the complete renovation brought this property into the modern age. The home features new windows, new electrical, a new roof and even fresh paint. It's completely turnkey and move-in ready.
Home Features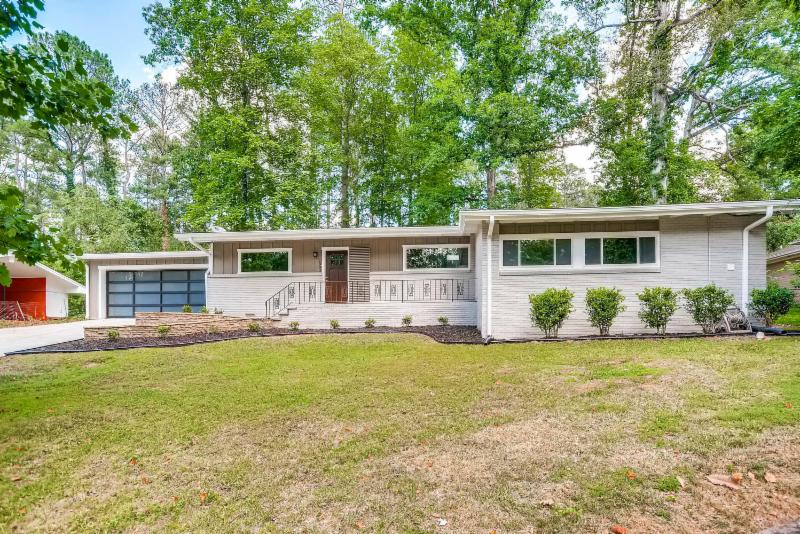 From the vaulted garage to the modern glass garage door, this house offers plenty of unique features. The garage offers a ton of storage space and the home even comes with a patio perfect for entertaining your friends and family. It has a very large master suite with a spa-like bathroom, which is decked out with a marble double vanity and a frameless glass shower. The custom walk in closet tops it all off making this a highly desirable space for the next owner.
This renovated ranch features many unique details with four bedrooms, two-and-one-half bathrooms and a two car garage. Exposed beams are a part of the design, while stainless steel appliances finish the all-white kitchen beautifully. The home also features hardwood and tile floors throughout.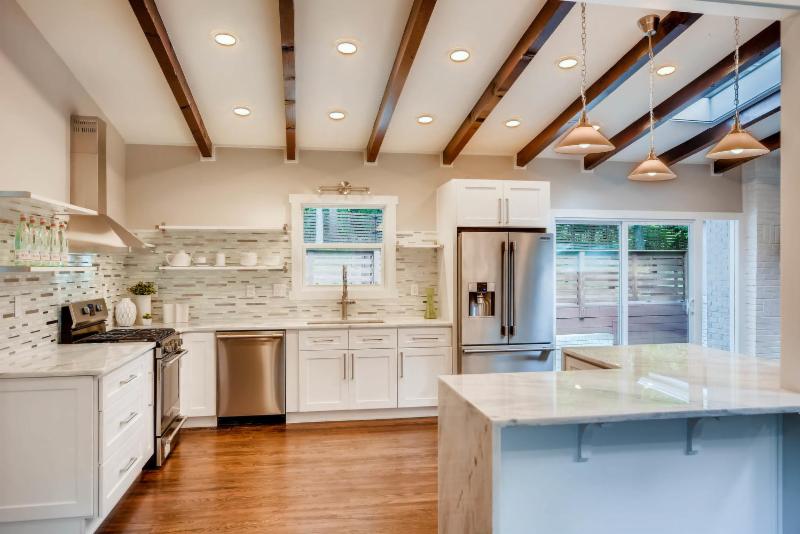 The design offers an open concept with the kitchen looking directly at the living space and the dining room. A corner island offers additional counter and storage space, while housing the microwave oven. In addition, the backyard area is large with a beautiful deck area for entertaining.
From the moment you arrive to the final details in the back of the home, you'll be amazed at the great attention to detail found within this home.
Perfect for Patio Parties
If you love entertaining on your patio, this home is perfect for you. The property at 1993 Fisher Trail offers a great patio for grilling and setting up a large table for entertaining. Whether you prefer to have the family over or party with friends before the big game, this feature of the home offers just what you need.
The location is highly desirable, as well. Found close to I-85, easy access to Decatur, Emory and CDC is certainly available. If you have children, they will attend Sagamore Elementary, Henderson Middle and Lakeside High Schools, offering excellent options for their education.
A Listing Worth Seeing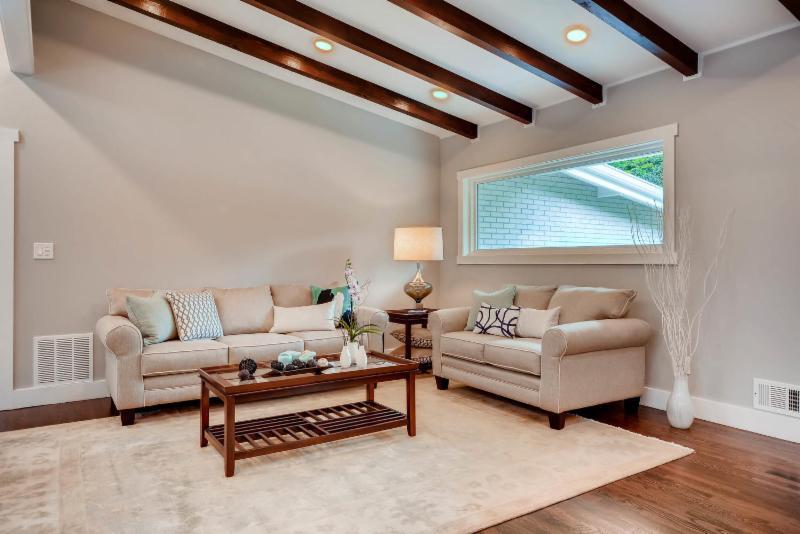 It's hard to do this home justice with just pictures. The beautiful design looks great in the images, but it's even better in person. The home is listed for $549,900 and with the open house held this past weekend, it may not last long. If you're in the market for a beautiful ranch-style home, ready for you to move in, now is the time to see the property at 1993 Fisher Trail.
This fully renovated home offers something amazing and appeals to a number of homebuyers. Whether you love the location or the design, it's worth seeing before someone else snatches it up. Make sure you schedule an appointment to look at this home as soon as possible. Call Vanessa Reilly at 404-556-1733 today for more information.