Home styles, much like fashion styles, are cyclical. They become very popular, drop off and, eventually, they make a comeback. That's exactly what happened with the mid-century modern home style, which used to be very popular, and once again, it's catching on again.
This home style dates back about a half-century and buyers are on the hunt for mid-century modern homes today. The style really never went out, but it changed and there's nothing quite the same as the original.
Understanding What Mid-Century Modern is All About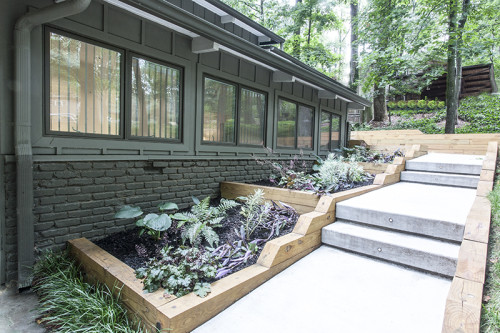 If you watch the TV show Mad Men, you're already familiar with the mid-century modern style. The style is from the 1950s and 1960s, even though the term; "mid-century modern" wasn't coined until 1984. It was actually coined by Cara Greenberg, an author, when she used it to describe furniture from the 1950s.
What falls under the name, "mid-century modern" has become broader over the years, but it commonly refers to a style of home starting right after World War II and running through 1969. The style includes interior design aspects, architecture and even the furniture, technologies, materials and accessories found within the home.
Mid-century Modern is known for the simplicity in design. It's known about excess or ornate items throughout the home. Instead, this style refers to a home stripped down tot eh bare elements. It's a home style allowing the function of each element to become more important than how it looks.
Often, owners of mid-century modern homes will add furniture with clean lines to complement the style of the home. Everything is very simple, but may provide geometric elements to become bold in it's' simplicity. In addition, this type of home won't be cluttered with too much furniture. However, it may include a statement table, and plenty of negative space playing a significant role in the design.
Color in Layers
When the design is very simplistic, color becomes one of the main elements used to make it stand out. Bold colors are often found in the mid-century modern home. Bright hues, cheerful colors and color making the owner feel optimistic are very common in the mid-century style.
Big shades, such as fire-engine red or citron may be used to make the home stand out. Clear is also a color element used often with plenty of windows found throughout many mid-century modern home designs.
Connecting to Nature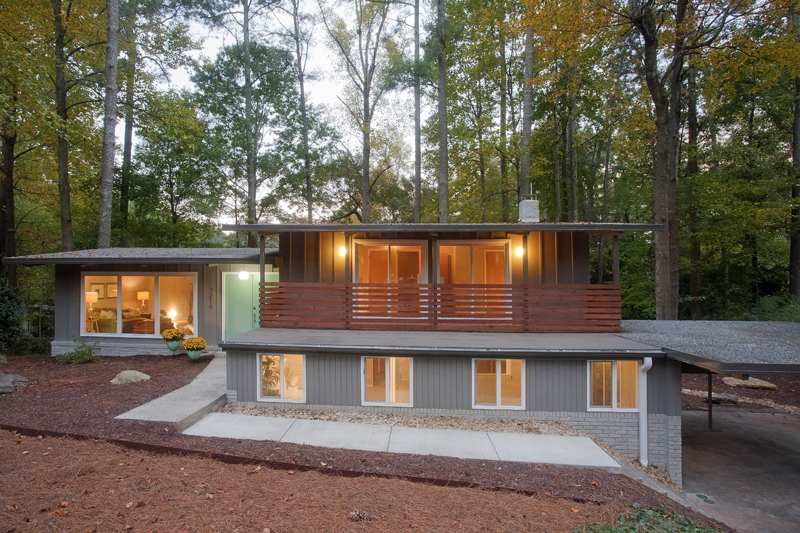 Another common element of the mid-century modern home is the connection with nature. It takes the owner back to the natural world by surrounding the home with nature and pulling those elements into the design. Sustainable design is a big interest with these types of homes and nature certainly plays a role in how the home is laid out.
Often, items used throughout the home will feature natural materials, such as cotton, wood, leather or metal. Even greenery can be added to the inside to help connect with the natural elements found outside.
Even though this style debuts over 50 years ago, it's becoming popular once again. The connection with nature, bold colors and clean lines are making a significant comeback in today's real estate market.