This incredible home starts at a low price and provides so much for just $320K. It's a beautiful Mid-Century Modern home found in Northwoods. The split level design will take you away and make you feel like you've been planted into mid-century heaven.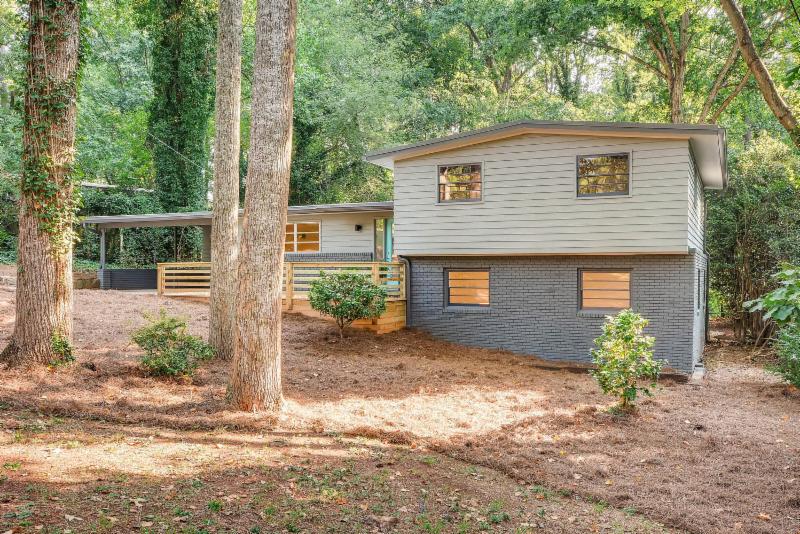 The dove grey modern kitchen matched with incredible lighting and black hardware makes for a stunning place to prepare meals. Even the hardwood floors were custom stained on site and provide that perfect touch of beauty. The kitchen island overlooks the living area and you'll also get to enjoy the incredible vaulted ceilings.
Downstairs, you'll find a beautiful den with plush carpet, high ceilings and there's even a laundry area with its' own entrance. From the laundry room, you can go outside into the incredible backyard space, which acts much like a private nature reserve. It's an outdoor sanctuary perfect for relaxing, morning coffee and just enjoying nature.
Outside, you'll enjoy a beautiful rock garden, huge patio area and mature trees overhead. It's nothing like any other property you've seen and the backyard provides the privacy you desire. Every single time you glance out the kitchen window, you'll get to enjoy the natural surroundings found in the back of this property.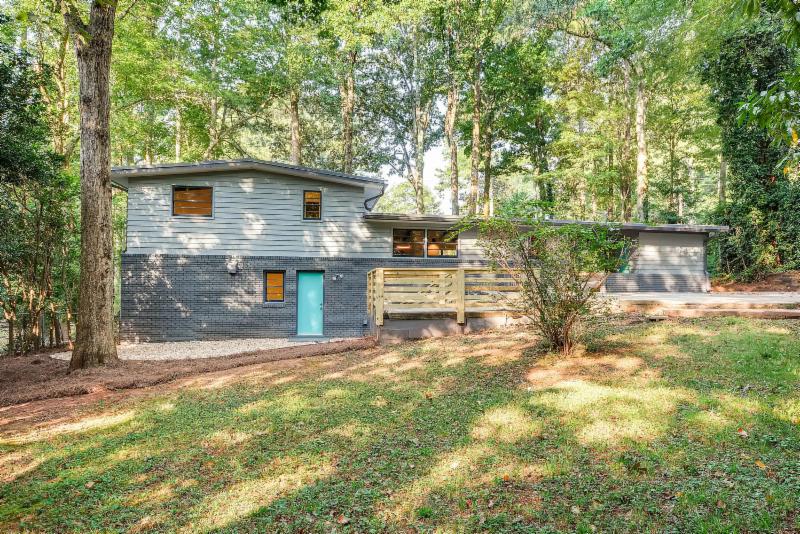 There's so much room outside, you could add a pool, plenty of outbuildings, a large garage or even a treehouse. It's truly a large space ready for a new owner to get creative. Of course, you can leave it as-is and just enjoy the natural surroundings.
The home itself is a four bedroom home with two bathrooms and a two car carport. It has a new HVAC system and a new roof. The crawlspace was professionally waterproofed and the home provides everything you'd expect from a mid-century modern home in Atlanta.
Throughout the home, you will find plenty of mid-century modern features. The modern portion of the title really does shine through with a wonderful color pallet and an open concept design. The stainless steel appliances in the kitchen provide the perfect touch of convenience, while matching the rest of the kitchen perfectly.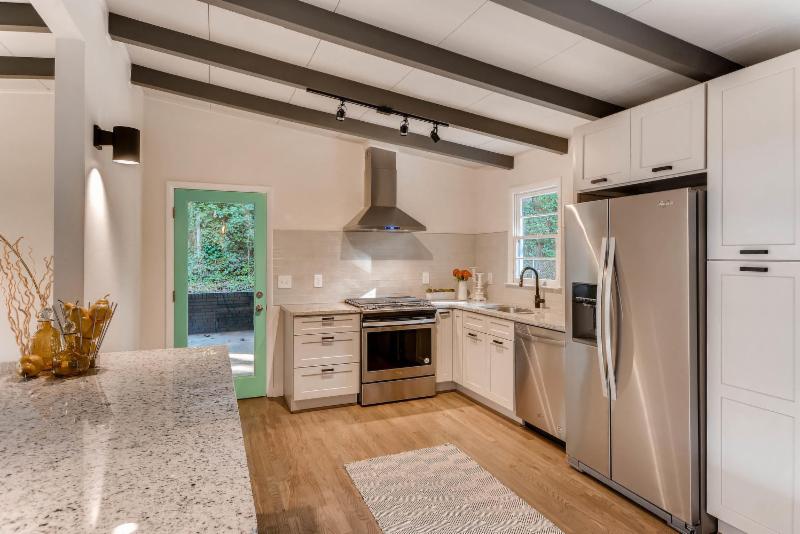 The location of the home at 3507 Chestnut Drive also makes it incredibly appealing. Northwoods is a very popular neighborhood and it's found close to many major streets making it easy to get to the best Atlanta has to offer. I-85 and I-285 are both found nearby, along with Marta for those looking to use public transportation. Emory and Mercer are also nearby, along with some of the movie studios.
Overall, the property at 3507 Chestnut Drive is one of the best mid-century modern homes you will find for the price. It's located in a prime neighborhood, includes plenty of beautiful outdoor space and comes with all the best features you'd expect from an Atlanta mid-century modern home.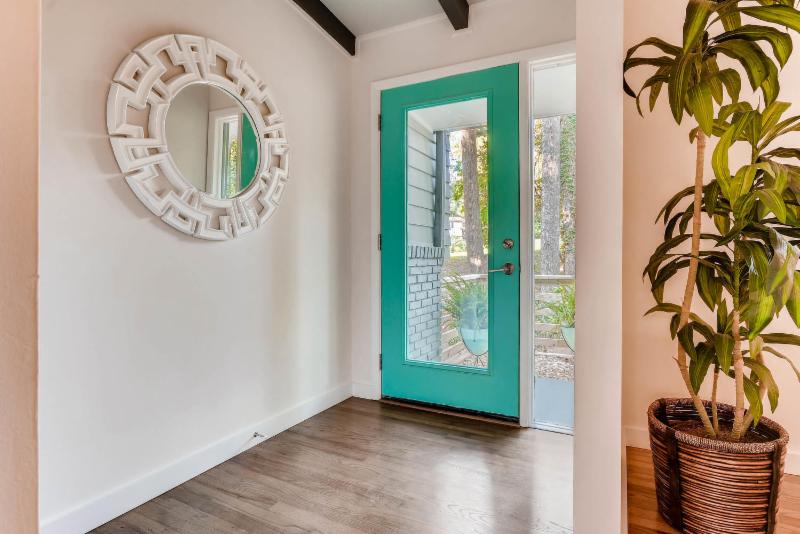 With plenty of indoor and outdoor space, the new owner of this property will be getting a gem. It has been renovated well and includes many conveniences, along with incredible features all throughout the home. Jump on this one quick before someone else does.