While most of the homes in the Atlanta area featuring a contemporary design were built from 1950 through 1970, many of these homes have been updated to become modern homes in Atlanta. The term, "Contemporary" can describe a wide variety of home throughout the area.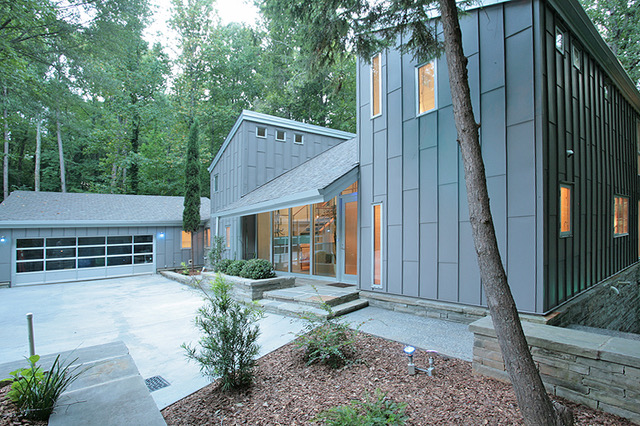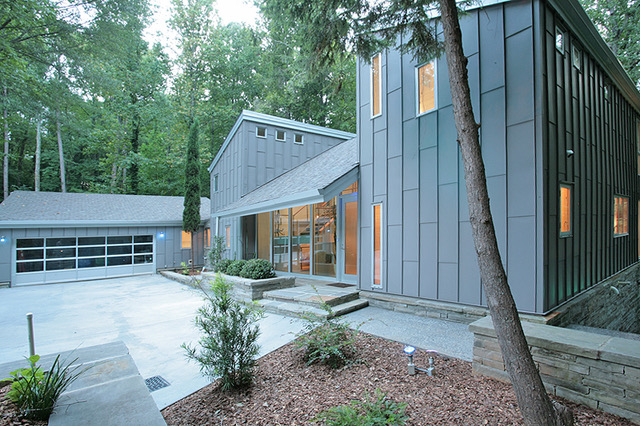 Typically, these homes will be asymmetrical structures with large windows. The open and simple design attracts many home buyers and even though this style was most popular in the 1970s, it's still used today.
Contemporary Home Design Characteristics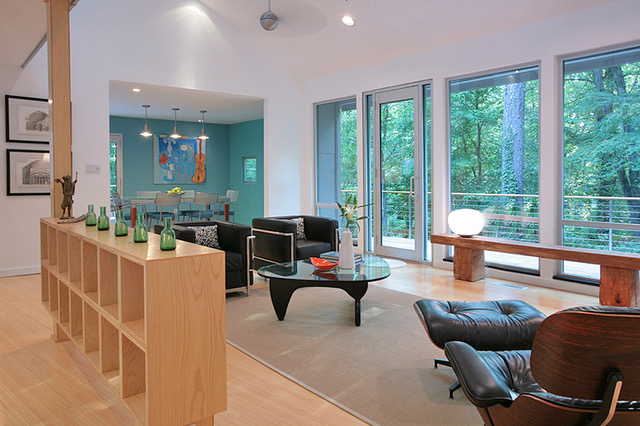 You'll know a contemporary Atlanta home by the unique characterstics, which include:
Large and Tall windows without much trim
Assymetrical and irregular facade
Mixed exterior materials, such a rock, stucco, wood, brick and siding
Plenty of natural light throughout
Garage found at the front of the home
Commonly an open floor plan with a U, H, L or T layout
Layout of th ehome embraces the outdoor space and views
Eco-friendly materials, such as granite countertops or bambood flooring
Simple design without onrmanetation or unnecessary features/details/li>
Contemporary homes in Atlanta may be one or two storeis tall and often features strong geometric shapes in the design.
A Minimalistic, Functional Design
The contemporary home features a simple design without much ornamentation. It's a minimalist design and uses as much natural light as possible throughout the home. The large windows bring in plenty of light making the space very warm and inviting.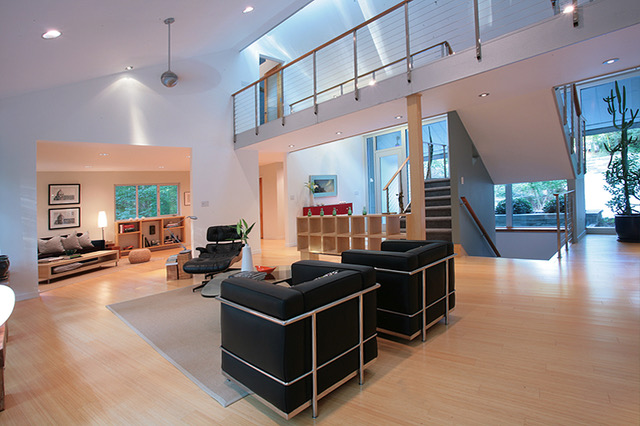 Early on, the original contemporary homes may have been very expansive due to expensive designers and architects being hired to create the home. Today, contemporary homes can be built for less and often feature open floor plans designed to flow well throughout the house. Multi-use spaces are common and a flexible layout can also be found in a more modern contemporary design.
Taking Advantage of Natural Views
While the large windows featured in the contemporary home design often help to bring in natural light, they also help to provide amazing views. Often, contemporary homes feature beautiful back yards with plenty of mature trees and vegetation. The large windows help to capture this element and bring the outdoors inside.
Concerns with the Contemporary Design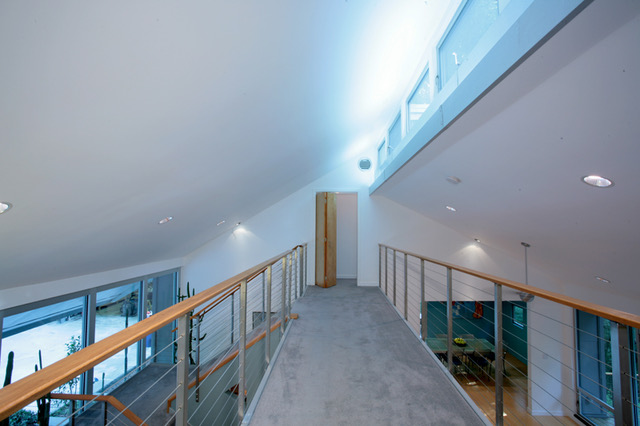 When a contemporary home may seem perfect, it's not without its' flaws. Often, these homes don't provide a large amoutn of storage. They don't have attics becuase of the flat roof. However, many of the contemporary homes used the spaced under the stairs for additional storage. It's also possible to find a contemporary home with a large garage for more storage space.
Overall, the contemporary home is one of simple elegance. They are found all throughout the Atlanta area with plenty of one and two story options. The flow of the floor plan makes this style of home very popular and they come in a wide range of prices and sizes.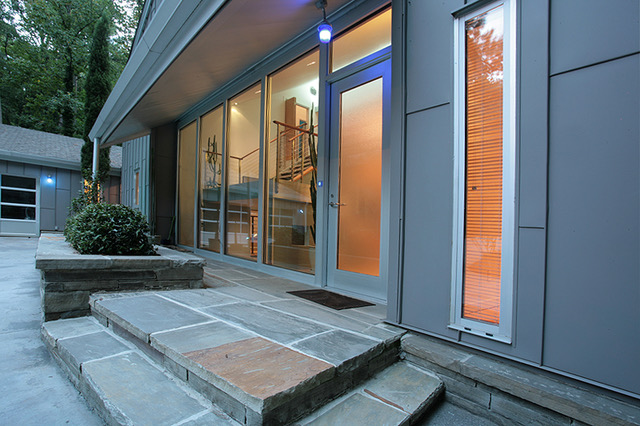 Many of the contemporary homes built many decades ago have been updated to become Atlanta modern homes. This helps to ensure the modern conveniences are found within the home along with a newer feel throughout. While the modern feel and convenience is important, a well renovated contemporary home will also take advantage of the original design elements.