A Sandy Springs modern home, no call it a treehouse unlike anything you've ever seen, the property at 625 Valley Hall Drive in Sandy Springs is currently offered at $499K. It will literally take your breath way as you walk in and realize there are walls of windows making you feel like you're right outside in nature.
The paneling is made of solid Redwood and Teak, which helps to make the home feel very warm and cozy. Very high ceilings, plenty of living space and the unique design of this inspiring treehouse make it one of the coolest properties on the market today.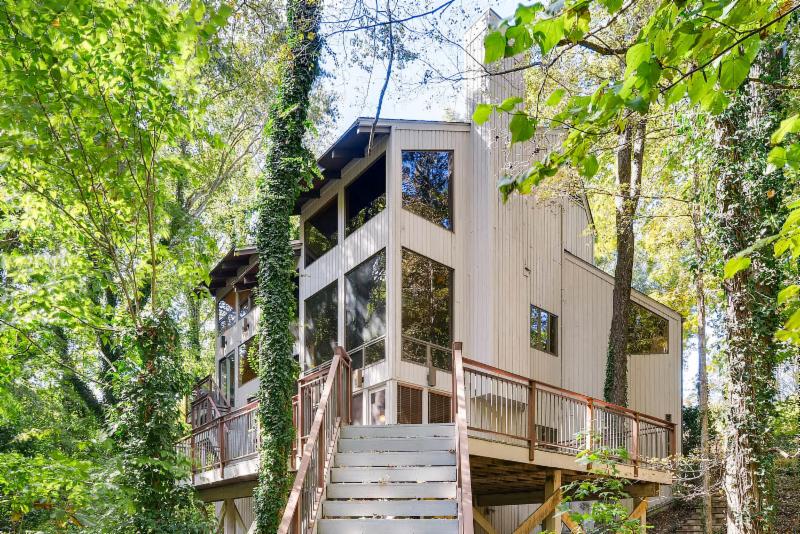 Uniqueness Around Every Corner
It's a treehouse, which is already unique enough, but the uniqueness doesn't end. This is simply a home you have to see, as you've never experienced anything like it. The home features a new, multi-level deck made of Brazilian cherry. The deck overlooks the nature preserve, which has been untouched. The best part; You Don't Ever Have to Mow Grass!
Along with the deck, the home at 625 Valley Hall Drive in Sandy Springs, Georgia features new paint, a newer roof, enameled floors in the basement and garage, along with plenty of extra storage.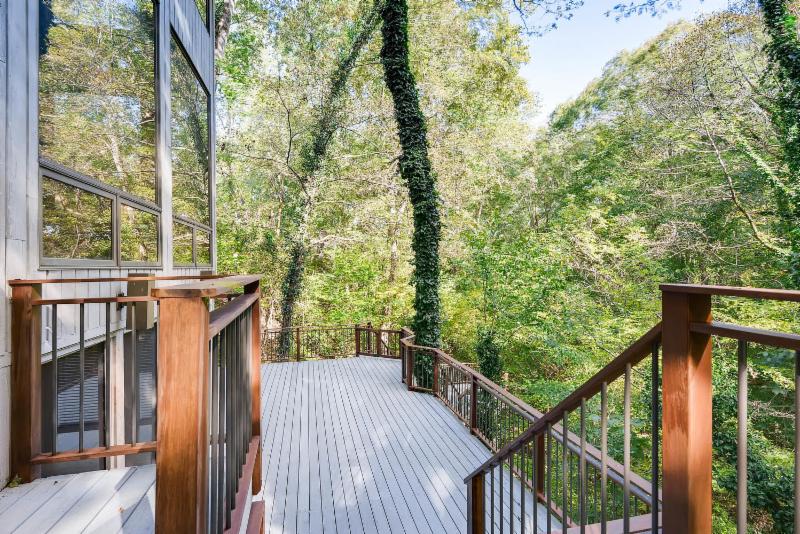 The garage and basement are perfect for those looking to enjoy a work room, artist studio or hobby room as a part of their home. With great light and a private half bath in the basement, it's a unique space you can enjoy for hours.
The kitchen features an island with barstools and a very open concept making this home great for entertaining. Just like most of the rooms in this modern treehouse, the kitchen also features large windows making for spectacular views. You'll feel like you're preparing a meal right in the trees!
Along with an open concept kitchen, there's a built-in bar for entertaining. It's well-designed with a unique look and a wood bar top. The bar offers a second area for entertaining and can be completed with bar stools for guest seating.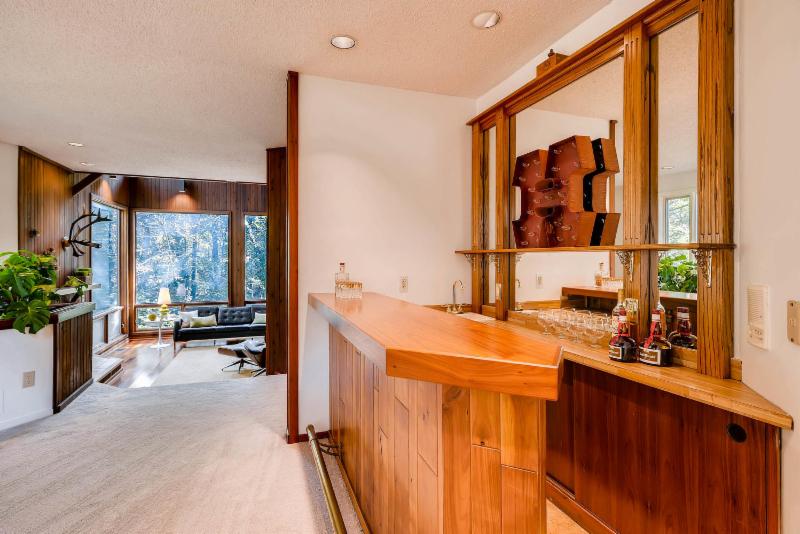 The home itself is a five bedroom, three full bathrooms and two half bathroom homes. It has a full basement and provides a ton of living space. Two fireplaces are found within the home and the location can't be beat.
The property at 625 Valley Hall drive is less than two miles from Dunwoody, which provides plenty of dining and shopping options. It's also very close to the golf club, yet the home is tucked away in nature for incredible privacy. It's surrounded by million dollar estates and expected to sell very fast.
Home buyers seeking a unique property in Sandy Springs will live this modern treehouse. It's one of those properties you just have to see to believe. With so many unique features and beautiful views, it will be hard to say no to this home.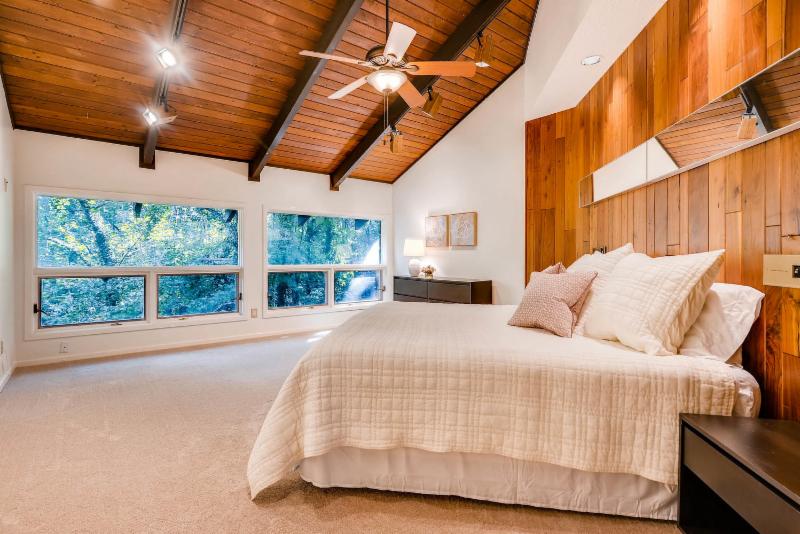 If you've been searching for a place you can enjoy the serenity of nature, yet you prefer the modern conveniences many homes offer today, the property at 625 Valley Hall Drive is sure to impress you.