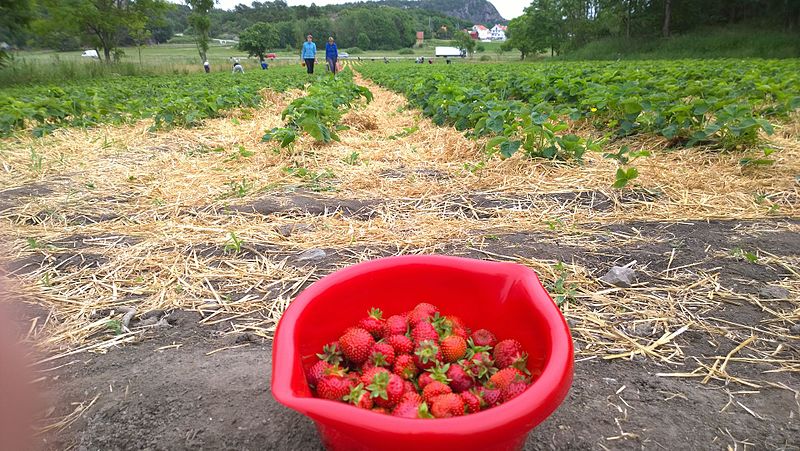 North Georgia is one of the most beautiful areas of the state. It's also filled with farms and orchards with plenty of U-pick options including great strawberry picking.
Picking the best strawberry as a family can be a ton of fun. Plus, you get to take home fresh fruit perfect for all types of dishes or to just eat as it is. Here are some of the top spots in North Georgia for strawberry picking.
Jeamor Farms in Alto
Covering about 350 total acres, this family-owned farm offers plenty of great Strawberry picking. They have been around since 1912 and offer a great location for farmer. It was originally the Echols Orchards until 1981 when the name was changed.
Along with strawberry picking, Jeamor Farms offers a pie kitchen, homemade cakes, ice cream, raw nuts, furniture, arts and crafts and so much more. They also host the Strawberry Festival in May and the Harvest Festival in august every single week.
Jeamor Farm is open from 7am to 6pm, Monday through Saturday and from 1pm to 6pm on Sundays.
Payne Farm & Produce in Calhoun
Payne Farm & Produce offers many items you can pick yourself including strawberries. They also host a Strawberry Festival every year in the spring and provide plenty of fun in the fall, too.
Payne Farm & Produce is open from 8:30am to 6pm, Monday through Saturday and from 9am to 5pm on Sundays.
Warbington Farms in Cumming
The spring is the time for strawberries at Warbington Farms. This farm offers plenty of fields of strawberries and you can pick your own. They also have plenty of things for children do don in the fall.
Warbington Farms is open from 9am to 5pm, Monday through Thursday, from 9am to 2pm on Friday and from 10am to 5pm on Saturday and Sunday. They do have seasonal hours, so make sure to call ahead.
LCCL Strawberry Farm in Rome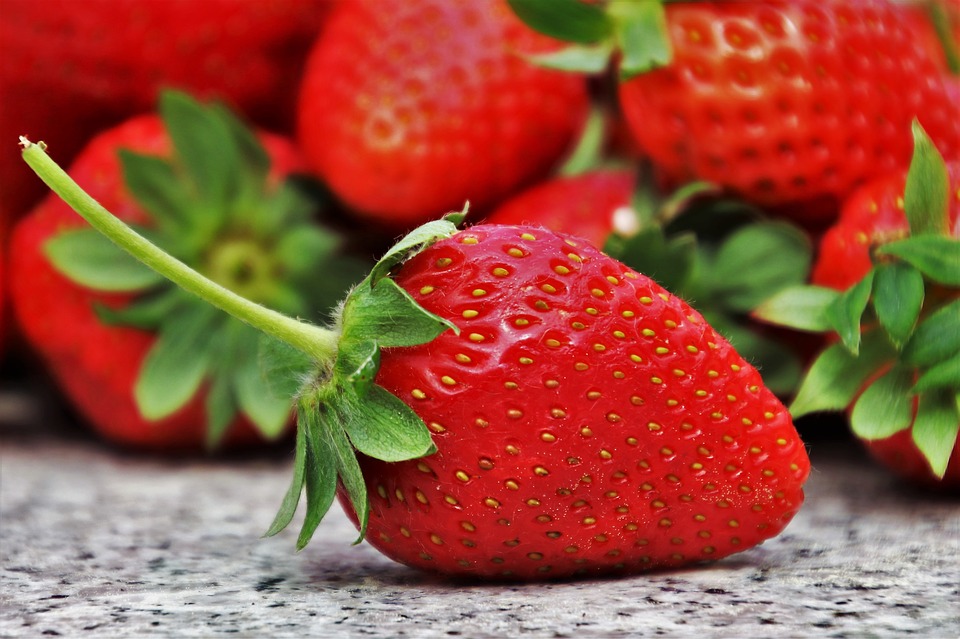 The LCCL Strawberry Farm is one of the best spots for picking strawberries in North Georgia. They get very busy during the season and have plenty of strawberries to go around.
LCCL Strawberry Farm is open from 8:30am to 6pm, Monday through Friday, from 8:30am to 5pm on Saturday and from 1pm to 5pm on Sunday.
Sims Family Farm in Ringgold
You can get You-Pick or We-Pick strawberries at the Sims Family Farm. This is a great place to go for picking strawberries and they have multiple varieties. They are priced at $2.75 per pound for you pick or $3.25 per pound for we-pick.
Sims Family Farm is open from 8am to 5pm, Monday through Friday.
Other great North Georgia options for strawberry picking include:
Mercier Orchards
Twin Oaks Fun Farm in Forsyth
Moon Farms Country Market in Colbert
If you want to take the family to pick strawberries this season, it's time to make your plans. Strawberry season usually runs from mid-April through mid-June, so make your plans and head out to one of these farms for great North Georgia strawberry picking before the season is over.