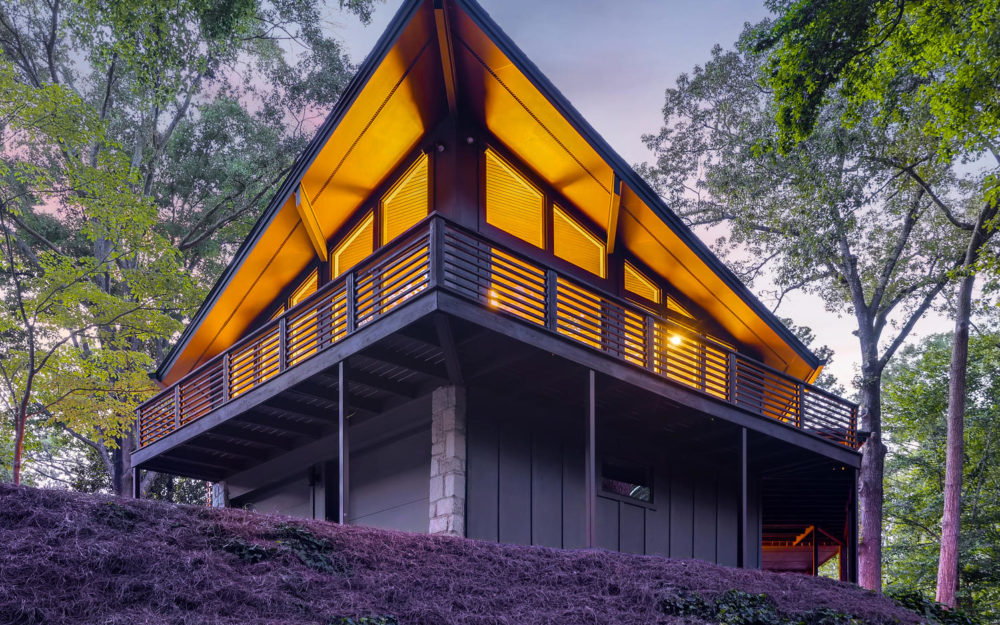 Experience a home that will take your breath away. With delicious views around every corner you will find yourself giddy with excitement, heart pounding and mouth slightly open…
There has never been another home quite like 2561 Leslie Drive. Sure, there are plenty of "midcentury modern" homes out there but the presence of Leslie will make you slam on our breaks, throw the car in reverse, roll down your window and stare for about 10 minutes until you hear the cars behind you laying on their horns.
Leslie embodies the kind of sexy, mesmerizing curb appeal that keeps you coming back for more. She is simple yet edgy, bold yet completely demure. She will have you walking in circles while you try to discover every detail that makes your heart sing.
From the impeccably, executed craftsmanship to the simplistic, well-thought-out-design, every square inch of this 3000-square-foot floorpan is divine. The walls of glass and artistically placed windows frame the surrounding 1.5 acre lot as an ever-changing natural art gallery. The dramatic vaulted tongue and groove ceilings provide a warmth throughout the living and kitchen area while the copper hood fireplace and Nelson lighting add even more wow factor to the ambiance.
Sip on your macrobiotic, vegetable smoothie in the mornings while you gaze out the glass breakfast room at the organic rock formation that juts out over the creek. The mature tree canopy shelters the local wild life and bird population while providing ample privacy along the entire back of the home year round.
Living in this home is like living in a piece of art – simple, elegant, refined and perfectly appointed in all the right places. It is everything you've been dreaming of and more… We challenge you to find anything else like this in the Atlanta market!
Set up your showing TODAY call Vanessa Reilly 404.556.1733
A huge thank you to www.retropassion21.com for providing so many of the beautiful teak and rosewood midcentury pieces of furniture throughout the home.
Own your happiness, Starting Bid – $785,000