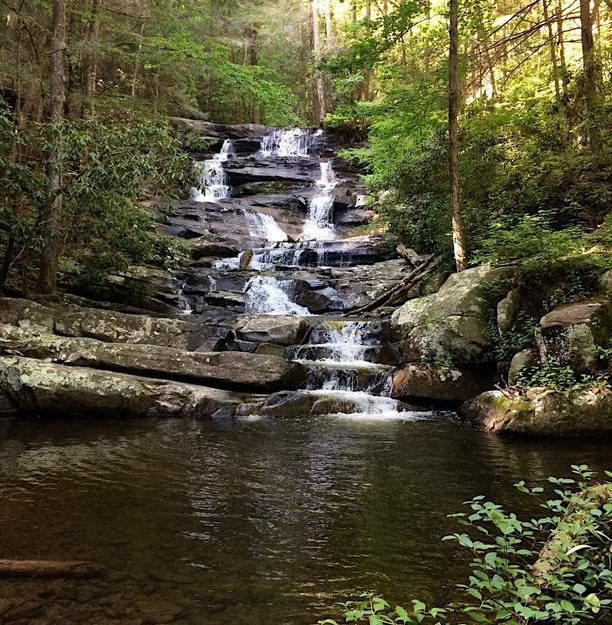 Your weekend is covered… 
Discover the gorgeous North Georgia mountains, tucked away just a little over an hour from Atlanta, but miles away from the hustle of city life! Nestled in the heart of North Georgia wine country and the Chattahoochee National Forest, we've got your weekend plans covered and there is something for everyone!! Here are just a few of the events happening this weekend:
Cartecay Vineyards
– Cork and Canvas Friday at 6p, Live Music and Wine Tasting Saturday beginning at 1:30p
Chateau Meichtry
– Wine Tasting and Live Music Saturday & Sunday beginning at 1:30p
Mountain Valley Farm
 – Working farm with lots of animals for the kiddos to see, including baby sheep and we're told baby goats will be here any day now! Farm store offers fresh grass-fed meats, cheeses, free range eggs, ice cream and snacks, 9a-5p every day
Shopping and Dining on the Square – Have you been to downtown Ellijay lately?!! Stroll the streets, pop in some shops, grab a bite from a huge selection of artisan eateries, hit the ice cream and coffee shops and then stroll some more!
Mercier Orchards Blue Ridge
 – Breakfast at the farm beginning at 7a, farm store with incredible bakery offering all of the fried pies and treats you can imagine, "Bringing the Blues to Blue Ridge" live music festival this Saturday 6-10p
Not to mention unlimited outdoor discovering to do, even in the winter!! Enjoy local hiking, biking, camping, fishing, kayaking, skeet shooting, ziplining, vineyard tours, and so much more!!!
Are you realizing you're going to need more than just a weekend? Thinking about living the mountain life?! Call us for a tour of this stunning retreat while you're in town! Need a recommendation for a place to stay until you find the perfect cabin of your very own? Give us a call and we'll be happy to help!
Check out this mountain oasis, minutes away from vineyards and the Mountain Valley Farm! Located at: 284 Estates Dr. Ellijay GA, 30536.
To set up your North Georgia tour and/ or get more info about finding your slice of North Georgia heaven call Michelle Raymer 770.880.4629