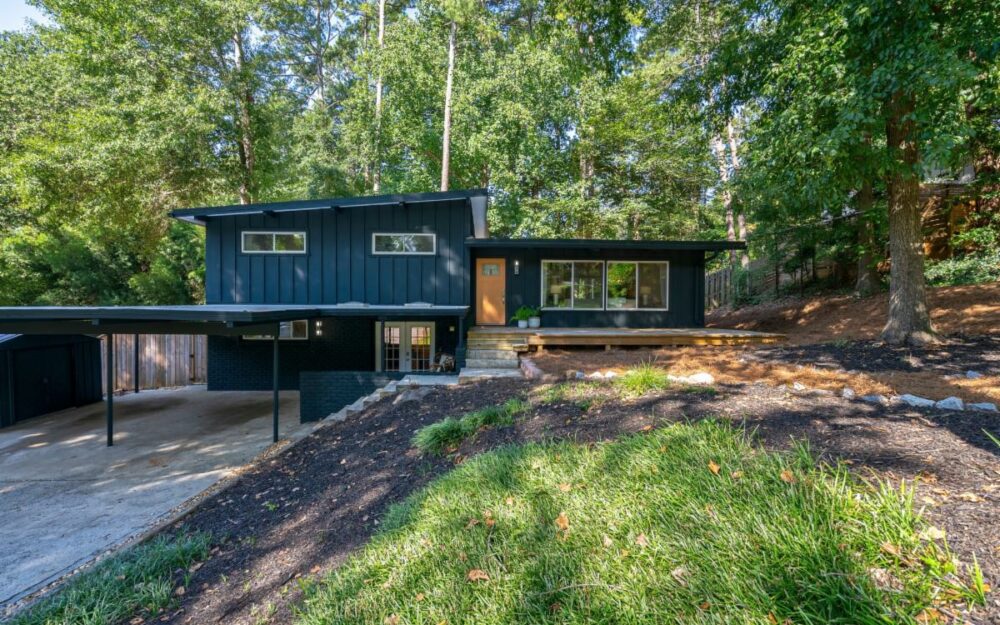 3406 Lori Lane, Atlanta GA 30340
4 bed 3 bath
** SOLD **
Have you decided to go on a cleanse this October? No carbs, no sugar and no Zillow? Are you tired of the constant let down that comes after bingeing on boring inventory? You scroll and scroll but everything looks sad, vacant and overpriced. Are you starting to include states like Florida and Texas in your search?
Put down your phone and pack a healthy lunch because it's time to go see DOMO REALTY's latest mid-century listing. That's right, let's take an adult field trip to the über-cool Northcrest neighborhood. Let's go!!
Driving through Northcrest is magical, the landscape is dotted with mid-century ranches, miniature Antebellums and of course the beloved split-levels. In Spring the azaleas are electric and in fall, the golden leaves paint a warm pallet similar to a Bob Ross work-of-art.
Have you heard about the Northcrest Swim & Tennis Club!? Did you know they have potlucks, karaoke, Italian night, ice cream socials and epic 4th of July firework shows? I'm talking the kind of fireworks you need to wear those earmuffs that drowned out the sound because they are so loud and impressive! Northcrest is a vibrant neighborhood filled with fun-loving individuals who, like you, LOVE cool homes and community.
Pulling into 3406 Lori Lane you'll notice the moody, bluish-black Benjamin Moore paint with the coral front door. The front deck is perfect for a little evening R&R while sipping your white wine and waving to the happy neighbors as they walk their dogs down the street.
Inside, the home has been totally renovated with an eclectic vibe. You'll go bananas over the bold tile choice in the kitchen, and behold, all the windows are NEW. But can we talk about the roof!? It's a commercial grade, TPO, mucho, expensivo, roofo. Seriously, as far as flat roofs go, this is the Ferrari of roofs.
With an expansive deck that stretches the length of the home, you'll be living your best, backyard life ever, as you grill-out with all your new friends!
And with the holidays around the corner, there's still plenty of time to hit Costco and stock up on all those Christmas lights and inflatables, so you can go "Clark Griswold" style this Christmas.
(cue the saxophone solo)
Surrounded by those you love you'll look up at your sparkling Christmas tree and finally know what the true meaning of Christmas is. Feel it in your heart, take a deep breath in and savor this moment. Welcome home.