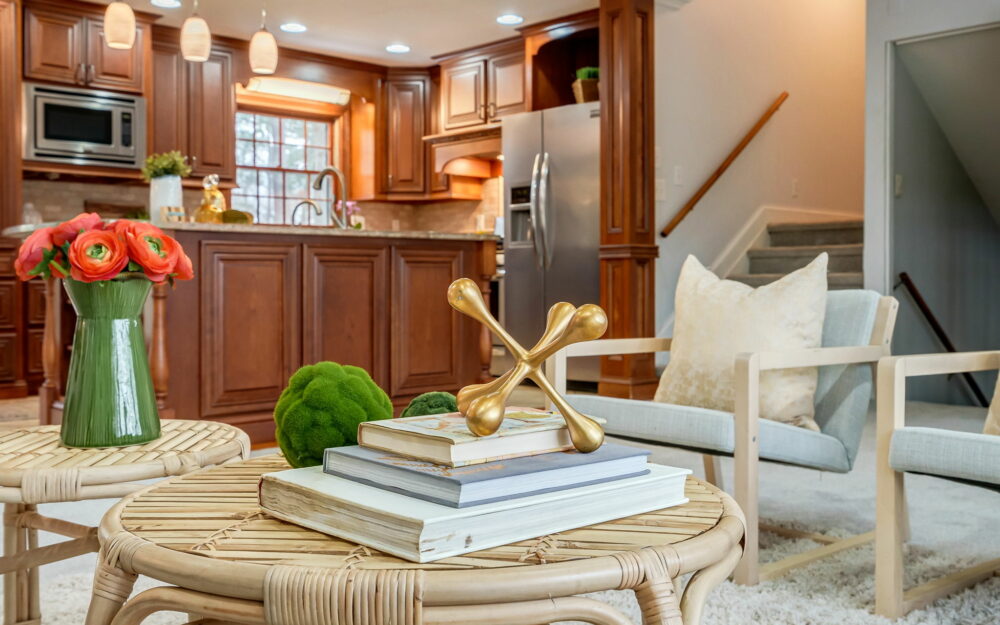 Our homes are more than just four walls and a roof, they are the backdrop to our lives, the setting for our memories. And if you're looking for a new chapter to add to your story, look no further than 3692 Northlake Drive in the historic Northcrest neighborhood.
As you step inside, you'll feel like you've entered a warm familiar memory, far away from the chaos of everyday life. A custom kitchen with rich cherry cabinetry and granite countertops awaits you, and you can already picture hosting this year's Thanksgiving with your family. But then you remember last year's family feud over Elon Musk and think, "maybe I should just invite a few friends instead" (to twitter or not to twitter, that is the question.)
You can already hear the sounds of laughter and the clinking of glasses in your mind's ear as you envision setting up a game of cornhole in your spacious backyard, the deep fryer bubbling away, cooking the turkey to crispy perfection. The kids run around, catching lightning bugs in a game of tag, and you can't help but smile at the thought of inviting the whole neighborhood over for a game of flip cup.
Back inside, the smell of cinnamon buns or apple pie wafts through the air, and you revel in the joys of being a new homeowner. No more cramped two-bedroom apartment on Cheshire Bridge Road, where the bridge was always burning down. Now, your $3000 per month is building equity, saving you money on taxes, and not going into the pockets of corporate America.
As you settle in for the night, you dream of the stories you'll have to tell tomorrow. You'll wake up refreshed and rejuvenated after taking a relaxing bath in your renovated owner's suite, as you reminisce about the night before. With all this extra space, you can even work from home and avoid the office water cooler gossip. And finally, you'll be able to display that red stapler on your desk, "Excuse me, I believe you have my stapler…"
In between work calls, you might even sneak into your two-car garage to work on your motorcycles, dreaming of the big tax return you'll get next year thanks to all the interest you get to write off on your mortgage. You'll use that money to buy a new electric Ford Mustang and become an eco-warrior, saving the world one mile at a time.
So if you're looking for a new home to call your own, look no further than 3692 Northlake Drive. It's the perfect setting for your next adventure, where memories are waiting to be made and stories are waiting to be told. Just don't invite your crazy uncle who thinks the earth is flat.
Northcrest Home For Sale
3692 Northlake Dr., 
Atlanta GA 30340
4 bed. 2 bath. 2 car garage