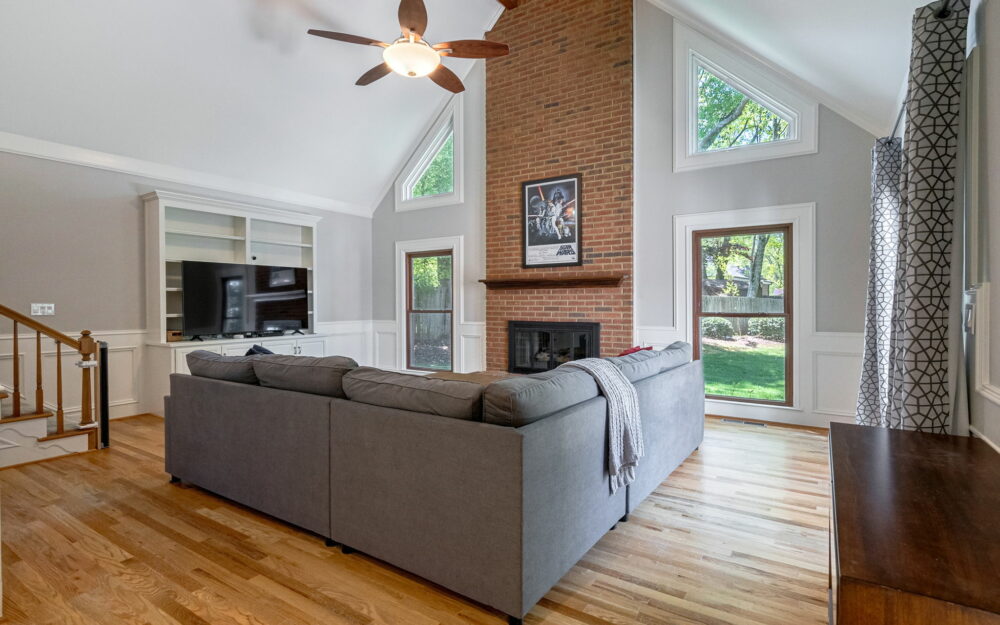 OPEN HOUSE Sat May 20th 2-4pm
In a distant corner of the galaxy known as Peachtree Corners, there existed a home so heartwarming that even Publix commercials would pale in comparison.
It exuded a classic charm that could rival a slice of warm apple pie with a generous scoop of creamy vanilla ice cream on the 4th of July. Tucked away on a serene cul-de-sac like a secret rebel base, this home was nestled in a vibrant swim and tennis community, just a lightsaber's length from award-winning schools, parks, and the peaceful Chattahoochee River.
When spring arrived, the backyard would become a hive of activity, buzzing with the scent of peach-tree blossoms, pollinators performing aerial acrobatics, and the contagious laughter of young Padawans. Just a peek out the kitchen window would beam you to a galaxy of sunshine, backyard fiestas, fireflies dancing at twilight, and neighbors sharing margaritas around a roaring Ewok bonfire.
Some may argue that "perfection" is a myth, but they clearly haven't set foot inside 5347 Goose Creek Cove. This home boasted closets more numerous than Han Solo's hidden compartments on the Millennium Falcon. It had closets for coats, linens, and snacks from galaxies near and far. It had walk-in closets, and secret hideouts perfect for a friendly game of hide-and-seek or solitary Jedi meditation. If happiness could be measured in closet space, this home would be the undisputed Death Star of storage.
Upon entering the vaulted great room, you'll be welcomed by the warmth of hardwood floors as rich as Jabba's palace, a majestic two-story fireplace, solid built-ins, and French doors leading to a backyard so inviting it could host the Galactic Senate. "Wow, honey, I could really grill some Bantha steaks on this patio!" He exclaims! His wife retorts, "You don't even know how to light a match, Howard," and their Realtor laughs awkwardly. They all know this house is the answer to all their marital skirmishes; it's that force-healing.
But wait, there's more! Descend into the basement, a "man-cave" that would make even a Wookiee feel at home. It's the perfect place to watch the game, relax, or seek refuge from your loving, yet sometimes overbearing, spouse.
Upstairs, laundry becomes a breeze in the sunlit laundry room conveniently located across from the primary suite. Gone are the days of dark, dungeon-like laundry rooms. Once the chores are done, draw yourself a bath and unwind for the night, while the younglings cook dinner and Howard "supervises." What could possibly go wrong? Now that you're living the dream in a neighborhood that belongs in a galactic movie saga, you know that everything will be just fine. After all, perfect is as perfect does, and it doesn't get any more perfect than this.
This is the happiness you've been searching for, like a treasure hidden in the sands of Tatooine. Wrapped up in four sides of brick on a peaceful level lot, welcome home to the American dream – This (house) is the way.