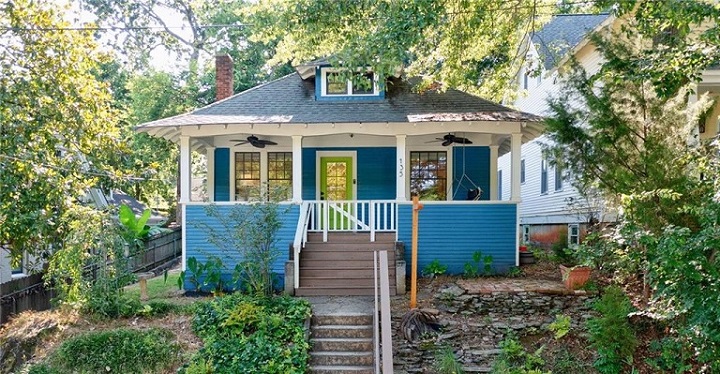 Cabbagetown, an Atlanta gem, has undergone a remarkable evolution over the decades, transforming from a blue-collar mill town to a flourishing artistic enclave. Originally established to house the workers of the Fulton Bag and Cotton Mill, this historic neighborhood has transitioned into a vibrant and culturally rich community.
In the late 19th and early 20th centuries, the mill was the epicenter of Cabbagetown, shaping the lives of its residents. However, economic shifts eventually led to its closure in the 1970s, leaving the neighborhood in decline.
Then came a resurgence. Artists and creative souls discovered Cabbagetown's historic charm and affordable housing options in the 1980s and '90s, breathing new life into the area. The neighborhood became a canvas for street art, with its iconic Krog Street Tunnel showcasing local talent.
Living close to the Atlanta BeltLine and Krog Street Market is a lifestyle that seamlessly combines urban energy with community charm. The Atlanta BeltLine, a 22-mile loop of interconnected parks, trails, and green spaces, is your doorstep to outdoor recreation and a vibrant social scene. It offers cycling, jogging, and leisurely strolls while showcasing local art installations.
Today, Cabbagetown stands as a testament to urban revitalization, combining its historical architecture with a dynamic arts scene, quirky shops, and an unbeatable community spirit. It's a haven for those who appreciate its eclectic vibe, making it one of Atlanta's most desirable places to live, showcasing how neighborhoods can transform and thrive while preserving their unique character.
To get a current list of available Cabbagtown Homes for sale and/ or coming soon reach out to Vanessa Reilly vanessa@domoRealty.com