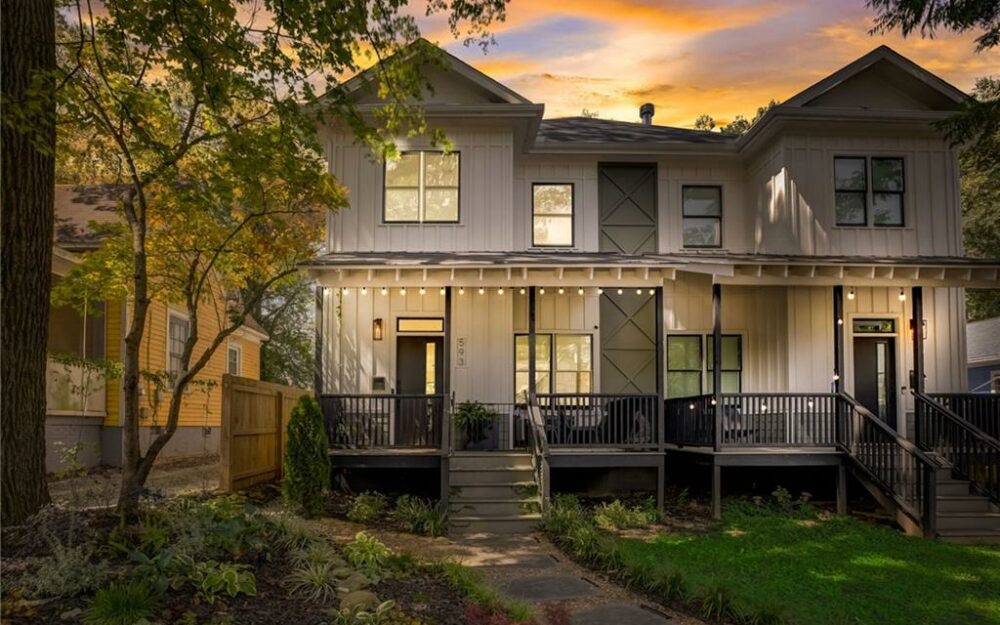 593 Formwalt St SW, Atlanta, GA  30312
What's black, white and dripping in the latest interior fashion?
Ever since interest rates went through the roof the level of wow-factor in your budget has gone through the floor. You know it's time to start adulting and buy your first home, but every time you go out looking with your agent you get that sinking, hopeless feeling of despair. It's like every house you can afford has been painted in sorrow and there's just nothing out there that makes you excited anymore.
That is until your finger landed on the sparkling Zillow show-case listing that just popped up on your feed! You feel yourself stop breathing. Oh, this is good. This is really good….
It's like Dolce and Gabbana built a farm house and baptized it in the latest modern color palette and anointed Tom Ford to be its fairy godmother.
This is so good… The light wood floors, the open living space, the kitchen! Good, GAWD that kitchen with the black vertical modern tile and the open iron shelving. This place can't be priced right? How in the name of Donatella Versace is this house in your budget?
You look at the location, it's close to all the in-town fun and games with Grant Park, the Aquarium, Castleberry Hill and the BeltLine all less than 5 minutes away, you could almost go car-less. Except there is that fabulous garage out back ready and waiting to house your black metallic BMW. Ugh, decisions, decisions. But given the fact, there's a fenced backyard that feels like a private oasis complete with a separate artist studio and a romantic siting area with twinkling cafe lights. Heck, you might not ever need to leave home. It's wild, almost feels like the designer of this place peeped your Pinterest board and crafted all these vibes checkin' your aesthetic.
When it comes to self-care and living your best life, this home truly gets it. The highlight? Definitely the primary suite upstairs that's basically your personal wellness retreat. With a sleek, curb-less shower and a stunning sculpted vessel tub waiting for your bubble baths, it's a space where luxury living can be experienced on a daily basis. Imagine sinking into a frothy, fragrant bath with your favorite playlist on in the background and just letting go…
Alright, enough visualizing! Throw on those sexy Net-A-Porter sweats and dab on your Dior Lip Glow oil. It's time to strike a pose, like a virgin. Vogue.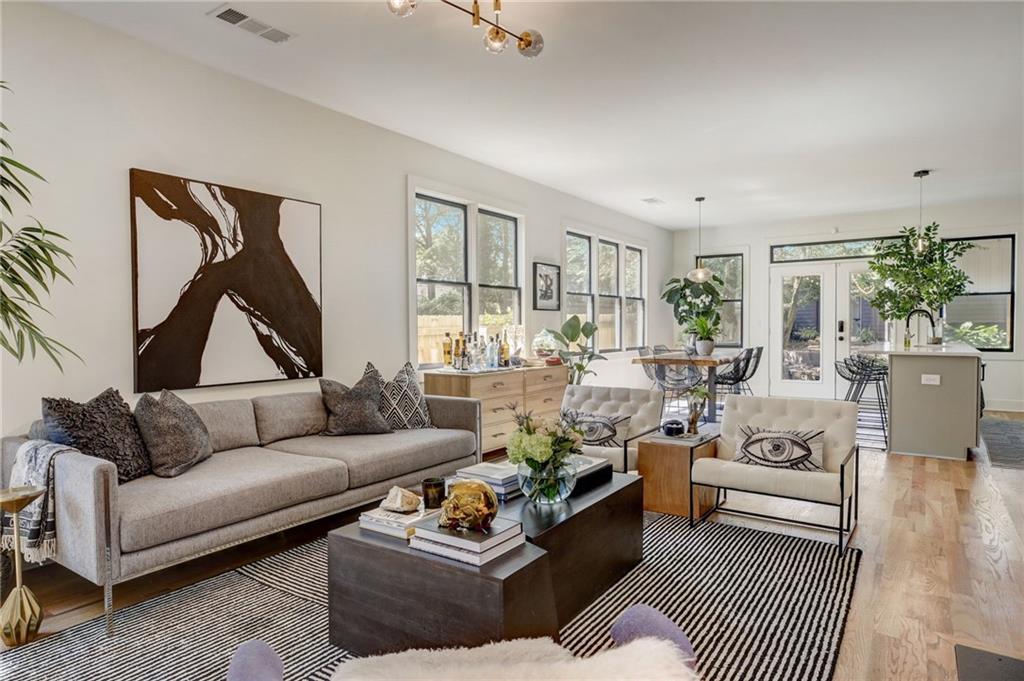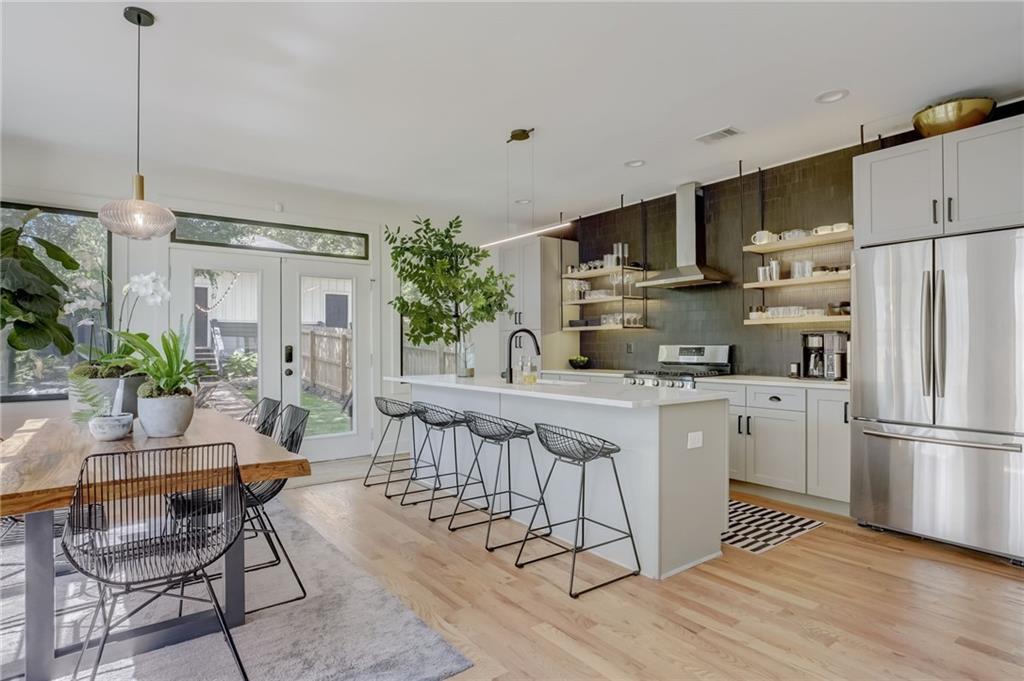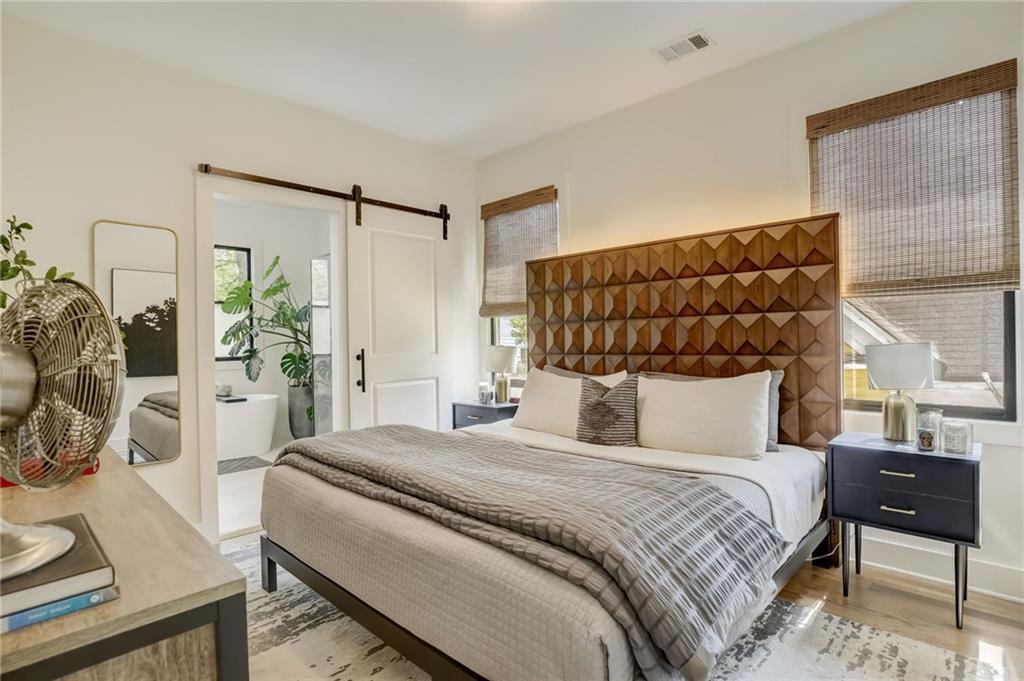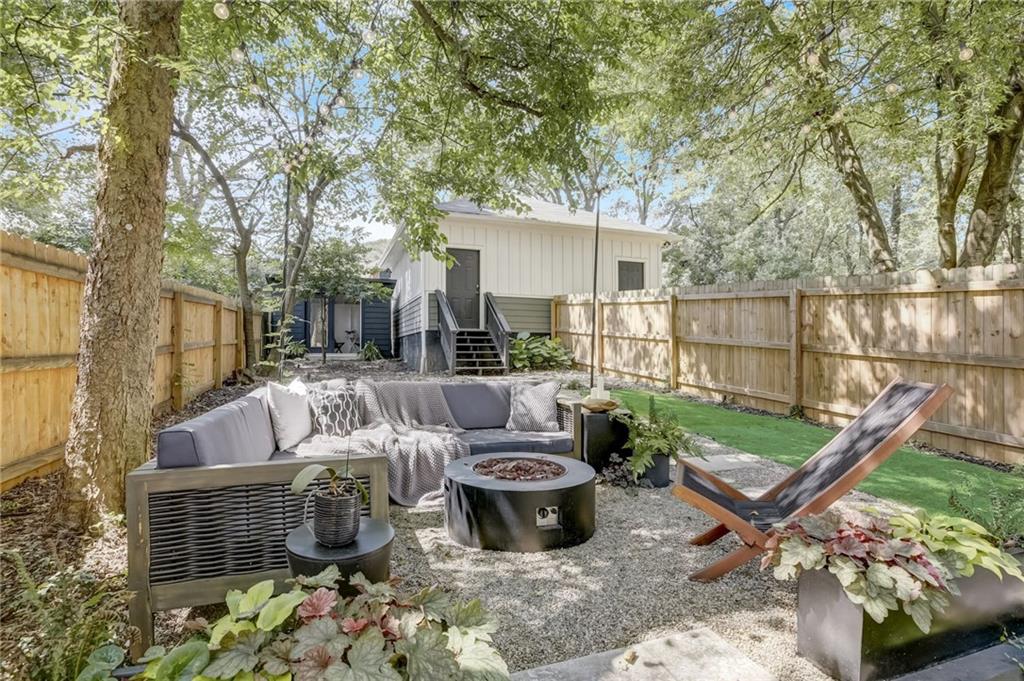 593 Formwalt St SW, Atlanta, GA  30312
3 beds        2.5 Baths     Garage     Separate Artistic Studio  No HOA
Near Beltline, Georgia Aquarium, Grant Park
List Price:  $478,000