This incredible mid-century modern home is a rare architectural gem designed by Isaac Saporta, a noted architect and Georgia Tech professor. The home at 1749 Hummingbird Lane has been beautifully preserved and is one of the best examples of true unadalterated mid-century modern architecture on the market right now.
Located in a very quiet section of the historic neighborhood of Druid Hills, the home blends together a mature tree canopy with tranquil surroundings and plenty of beauty. This stone and glass home blends into the environment perfectly and provides a pure mid-century ranch not often seen on the market.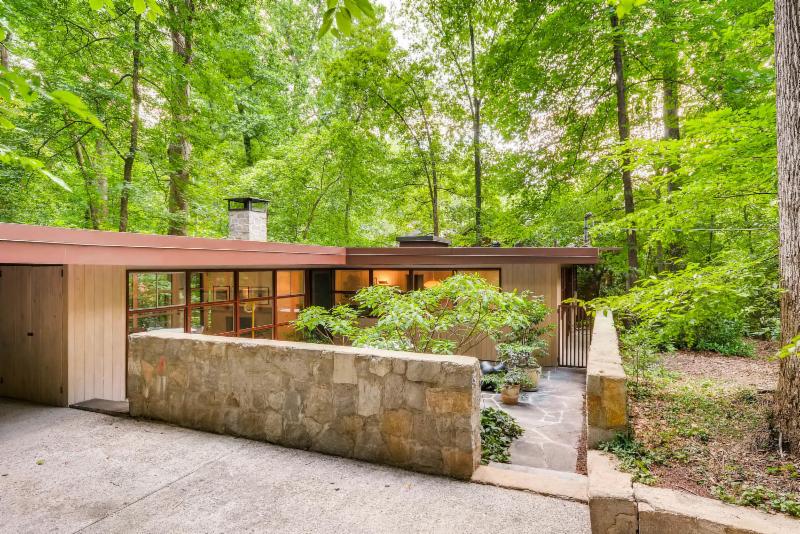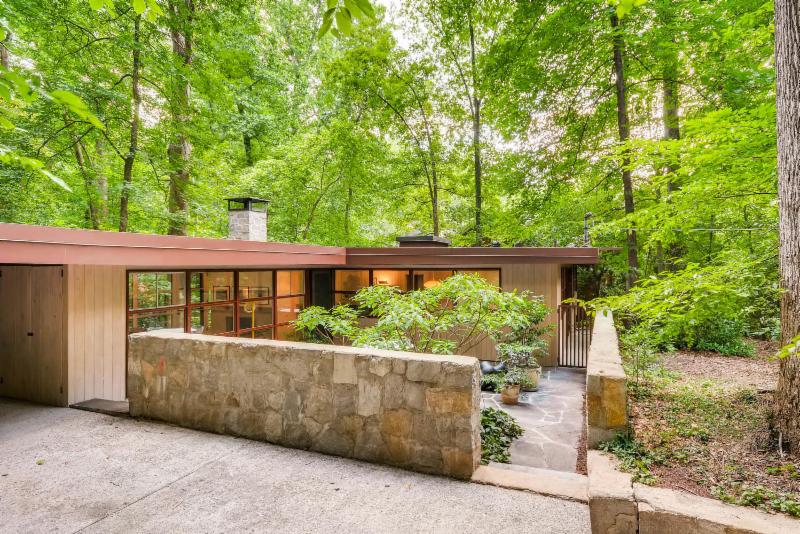 All rooms within the home provide the most amazing views possible with expansive windows. The modern lines fit perfectly into this home blending the design effortlessly. As soon as you arrive at the home, the horizontal granite walls will stand out and pull you into the beauty found throughout this property.
Step into the blue stone courtyard and let your worries fade as you near the Zen water garden and birds singing a joyous tune. The roofline makes it seem like you should continue to explore the property as it extends over the windows and cypress siding. This could be what you come home to after a hard day of work acting as the perfect retreat for relaxation and rejuvenation.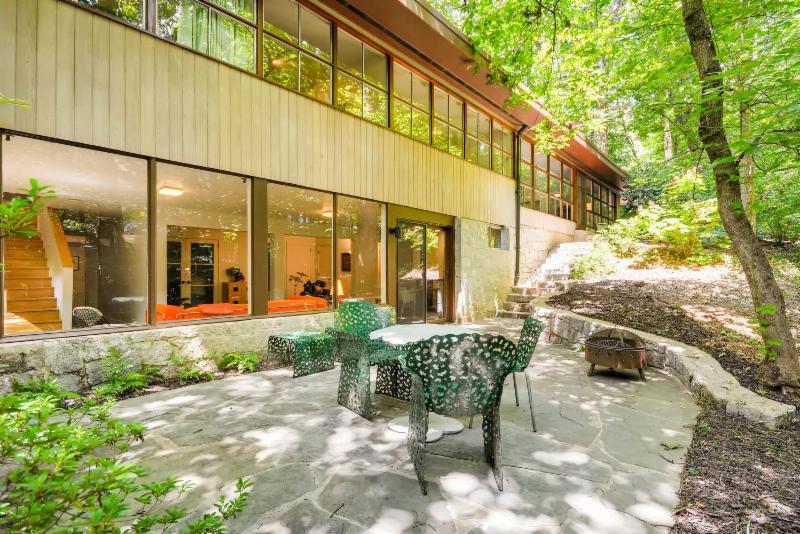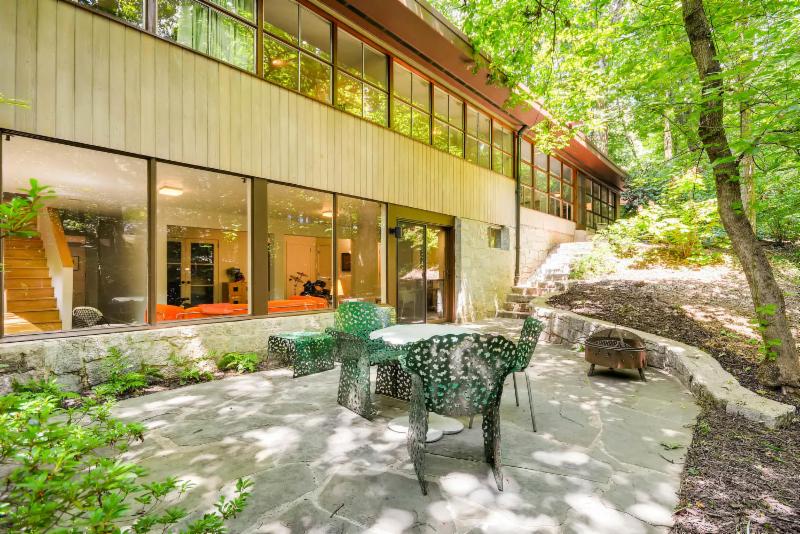 The peaceful surroundings make this a great place to escape every single day when you want to enjoy walls and walls of windows, along with the tranquility of the surrounding nature. This isn't just a place to call home. The architectural style, the blending of nature with the home and the amazing features found throughout make this a complete work of art.
Your special sanctuary awaits with a simple style of life full of peace, serenity and joy. When you call 1749 Hummingbird Lane NE home, you'll feel like you've stepped into something truly amazing. Life as you know it will change. Your senses will be heightened and you'll now live in a home providing an experience unlike any other.
Features of the Home
The home provides four bedrooms with three-and-one-half bathrooms. It has a double sided fireplace in the living space and a full basement complete with granite walls, high ceilings and glass throughout. The new owner will even get to enjoy the stone and glass formal sunroom.
Renovations Recently Completed
Many renovations have been done to the property at 1749 Hummingbird Lane NE. The kitchen is brand new and was remodeled just this year. A new commercial grade roof has also been added, along with new paint throughout the homes interior and exterior.
In addition, the bathrooms have been renovated and now provide beautiful stone floors. All the hardwoods have been refinished, too. Even the Cypress trim and siding on the outside has been stripped and returned to the original beautiful feature it once was and is again.
A beautiful home with plenty of space, huge windows, incredible views and a blend with nature unlike any other, you truly have to see the property to believe it.
Make sure to come by Our OPEN HOUSE on Sunday, July 23rd from 2pm to 4pm for a chance to see this magnificent mid-century modern home in Druid Hills.