Just in time for the holiday season, this beautiful Northcrest mid-century modern home will be on display Saturday, November 18th from 2pm to 5pm during our open house event. If you're curious about mid-century modern homes or you're a serious buyer, come out to 3660 Northlake Drive in Doraville to view one of the most unique properties you'll find in the area.
A Rustic, Mid-Century Modern Home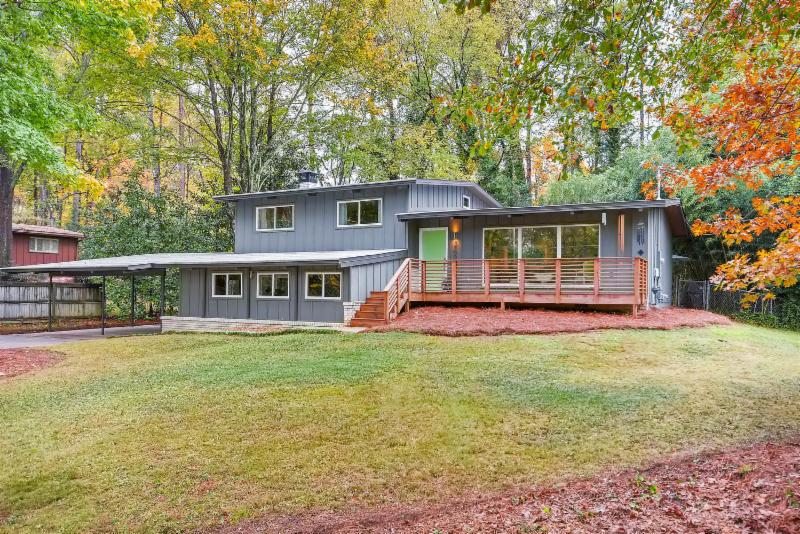 A recently renovated kitchen awaits for all your holiday cooking needs. This home is ready to go with plenty of rustic charm and newer features.
The inviting living room is perfect for your holiday gatherings. Imagine guests looking on in amazement when they see the tongue and groove ceilings or step onto the beautiful hardwood floors.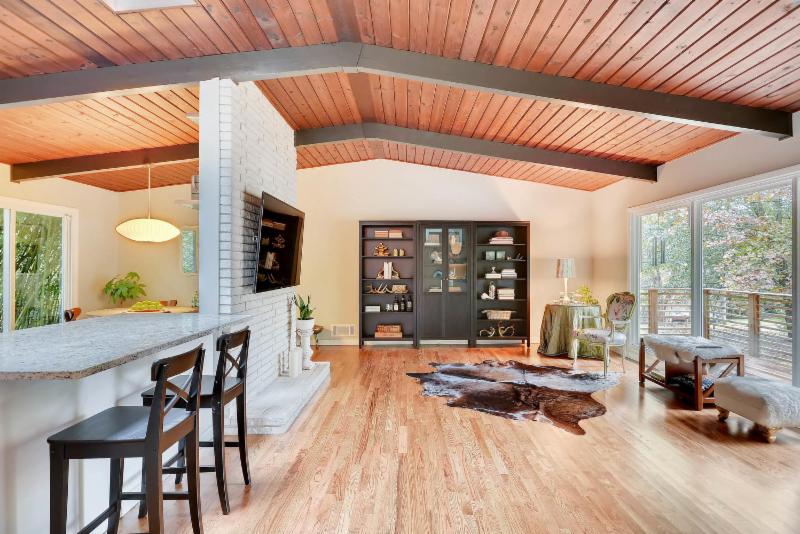 Even if you don't host the holidays, this home is the perfect place to escape all the craziness this time of year brings. You can enjoy a working fireplace and the tiki bar downstairs as you relax in your new den.
The home is found in Northcrest, a popular neighborhood. It comes with three completely renovated bathrooms, a new kitchen, new windows, a newer rood and a newer HVAC system. The street is very quiet and the home is situated towards the rear of the neighborhood.
When you arrive on Saturday, November 18th for the open house, you'll quickly realize how much curb appeal this home brings to the table. The lush lot offers a large, private backyard and plenty to be excited about.
A Holiday Gift for You
You'll be spending the next month buying gifts for everybody else, why not get a gift for yourself? This mid-century modern home provides the perfect gift with plenty of new features and a great way to ring in the New Year. There's even a bonus room you can turn into a gym, if you're resolution is to lose a few pounds.
The home comes complete with four bedrooms and three bathrooms. Many areas have been fully renovated, yet the home includes plenty of the mid-century modern touches you desire. The open concept and walls of windows will make you feel like you're one with nature on a daily basis.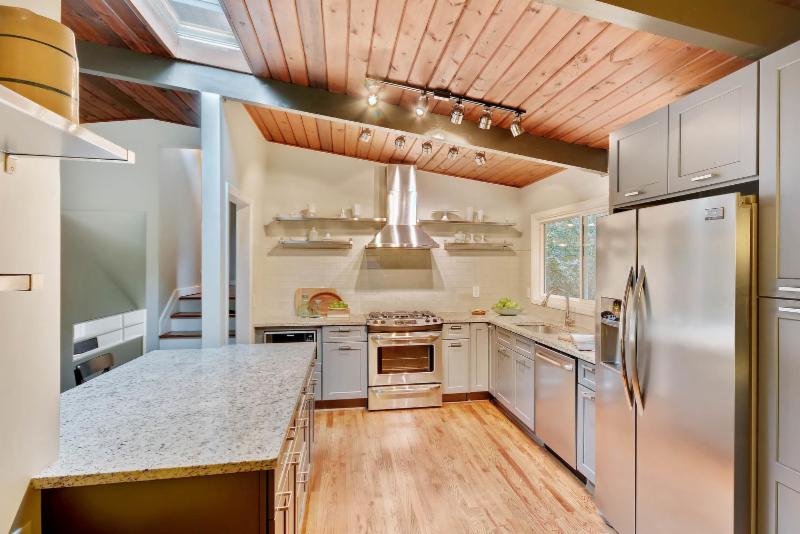 The kitchen was fully renovated with stainless steel appliances, beautiful cabinetry and the perfect countertops for any chef. It's spacious and very functional with a great flow for entertaining or just cooking dinner for the family.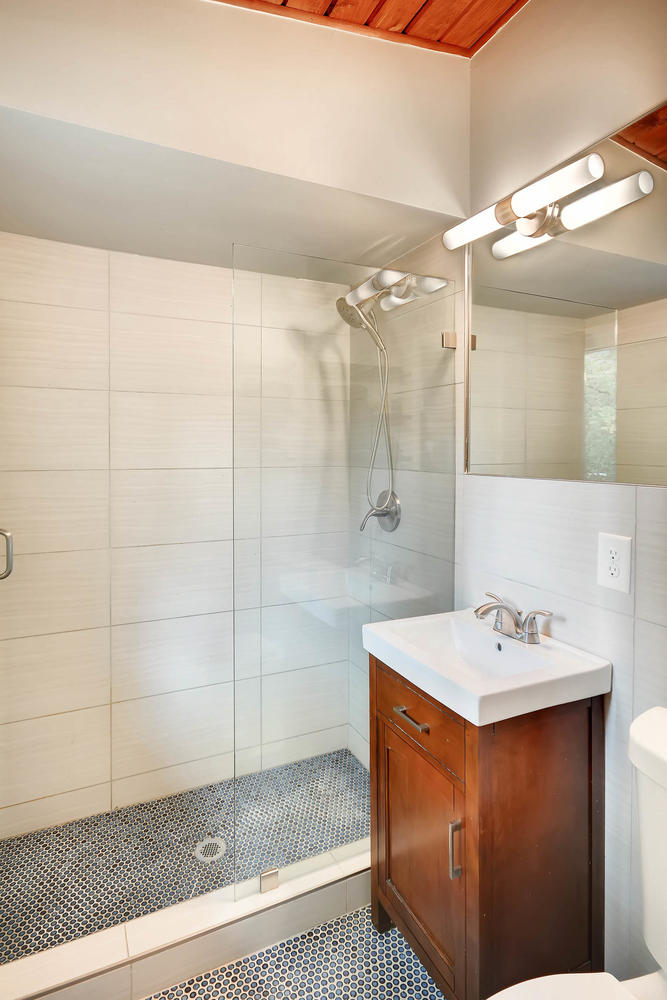 If you've been dreaming of spa-like bathrooms, the property at 3660 Northlake Drive is the right choice for you. The bathrooms all been completely renovated with spa-like features and fixtures.
In addition to the interior features, you'll get to enjoy a large backyard with a patio and plenty of mature trees on the property. The front of the home offers a small duct and covered parking is another feature you'll get to enjoy when this mid-century modern home becomes your gift to yourself.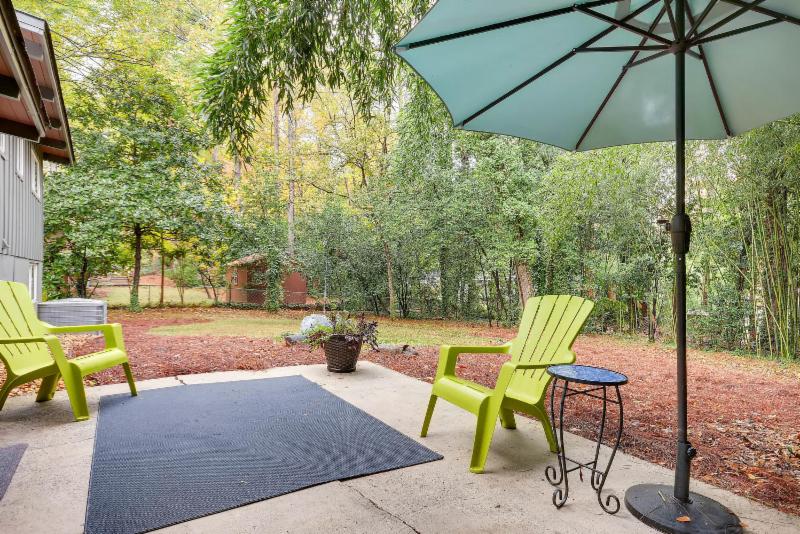 If you're interested in viewing this home, stop by on Saturday, November 18th between 2pm and 5pm. You'll certainly gain a new appreciation for how awesome this home is when you see it in person.