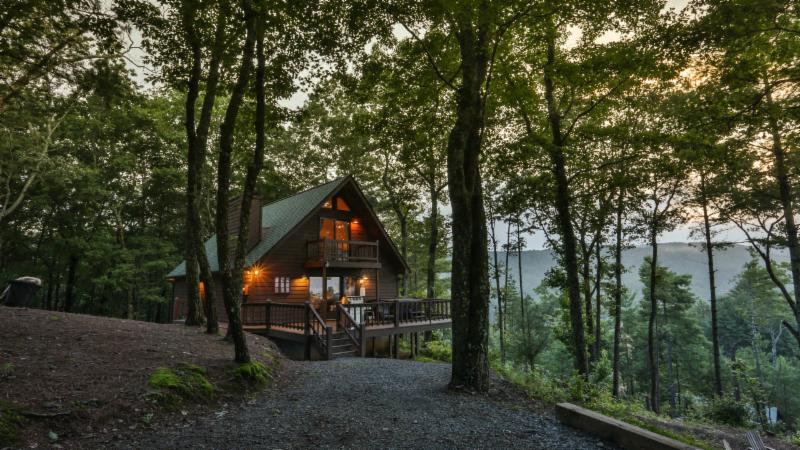 A mountain retreat with perfect panoramic views, the property listed at 114 Boon Court in Ellijay offers something you won't find everywhere. This property offers a look at the North Georgia Mountains in a very natural way. If you've been seeking paradise for an affordable price, this may be the perfect spot for you to call home.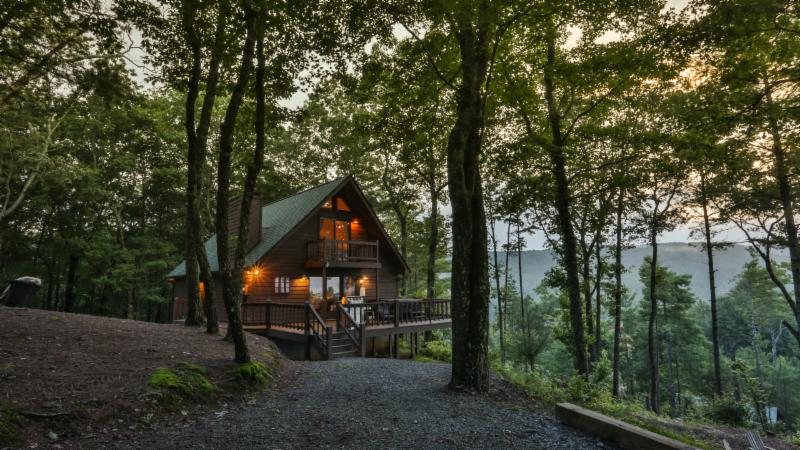 Avoid dealing with the Atlanta traffic and escape to this natural paradise found in Ellijay. It's a fully renovated cabin home found atop a private mountain with a 180-degree view many would pay a million dollars for. You'll have long range views and just a 90 minute drive allows you to enjoy the best Atlanta has to offer.
Whether you're looking for the perfect retirement spot or you just want to enjoy an oasis to call home, the home at 114 Boone Court may be the right choice for you. It's not just an affordable home, either, but also a great place of those seeking low property taxes.
The Perfect Choice for Downsizing
Maybe you've thought of downsizing for many years and know it would bring you plenty of peace. This mountain home offers the right option, if you want to downsize, eliminate the clutter and live a simple life in a beautiful location. Wake up and enjoy the beautiful sunrise, along with the song birds as they serenade you to the perfect start for any day.
The home even comes complete with a hot tub perfect for enjoying under the stars. If you want to get back to nature and enjoy plenty of sounds, views and feelings of natural beauty, this mountain cabin home is the perfect choice!
It doesn't get much better than this in the North Georgia mountains. When you see this home in person, you will realize how great it is and you don't even have to give up your Wi-Fi here. You can stay fully connected, enjoy the best TV packages and still take in all the natural surroundings you can handle.
Enjoy the Cartecay river, go hiking, take a bike ride regularly or even go tubing down the river. In addition, downtown Ellijay is found just 7 miles away and offers plenty of quaint restaurants, local coffee shops and boutiques for shopping. Grocery shopping isn't far away and the local farmers markets will have you loving your new style of life.
If it's time to slow down, enjoy life and take things as they come, the property at 114 Boone Court in Ellijay may provide your perfect escape!
Property Details
The home offers four bedrooms and two bathrooms with beautiful, 180-degree mountain views. You can enjoy the views year round and the wonderful space outfitted with everything you need. The home has been fully renovated and includes a deck, along with a second story balcony.
The kitchen includes stainless steel appliances with beautiful wood countertops. Enjoy hot cocoa by the fireplace or dine in the large dining space. The open floor plan allows the space to flow very well and makes the home great for entertaining.
Of course, the outdoor area, complete with hot tub, provides another great space for entertaining. In addition, there's space for a fire pit and plenty of connecting with nature. This is a property you must see to truly appreciate.