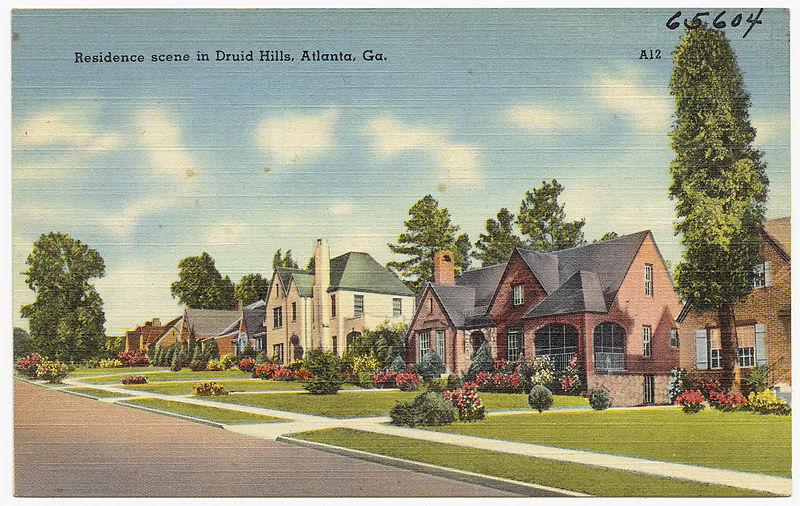 Known as a census-designated place in DeKalb County, Georgia, Druid Hills is a suburb of Atlanta. The population is about 15,000 and it's home to Emory University and the CDC.
The section of the neighborhood considered to be a part of Atlanta is one of the most affluent neighborhoods in the area. In addition, Druid Hills is a historic district.
Real Estate Druid Hills
More than 4,000 homes are found throughout Druid Hills with plenty of different styles throughout. Druid Hills homes for sale are in demand. They usually go quickly with a price range starting around $250K and going up to more than $2 million. Some fixer-uppers can be found for under $300K, as well.
Historic home found near the shopping dining and Emory Village are usually in high demand. They sell for more than the properties found on the outskirts of Druid Hills. Many of the homes throughout the neighborhood are very historic. It's common to find Victorian and Georgian style homes that have been restored.
The grandest of the historic homes in Druid Hills can be found on Oxford and Emory Road, along with Oakdale, Clifton, Springdale, Lullwater and Fairview Streets. Many Craftsman bungalows, English Tudors, Tudor Revival and Federal style homes are found throughout. There are a few new construction options, as well.
An interesting fact about Druid Hills, the home on 822 Lullwater was used in the film Driving Miss Daisy.
Things to Do in Druid Hills
The location of Druid Hills makes it the perfect place for entertainment, shopping and dining. There's plenty of culture throughout Druid Hills, too. Druid Hills is found right between Decatur and Midtown, which means residents have a variety of options for shopping, dining and entertainment.
The Atlanta Botanical Gardens is just a few mils away, while the Fernbank Science Center isn't far either. Residents can also enjoy a round of golf at the Druid Hills Golf Club. This is a private club and has been around since 1912.
Plenty of great restaurants are found near Druid Hills including Taqueria, Saba and Bad Dog. Of course, you don't want to miss out on the world-famous DeKalb Farmers' Market, which is found very close to the neighborhood.
Druid Hills holds an Annual Home & Garden Tour. This tour is held in April and features different houses within the area, along with an artist market and a plant sale.
In addition, the neighborhood has an annual Fourth of July Parade and many other events are held throughout the year in or near Druid Hills.
Schools in Druid Hills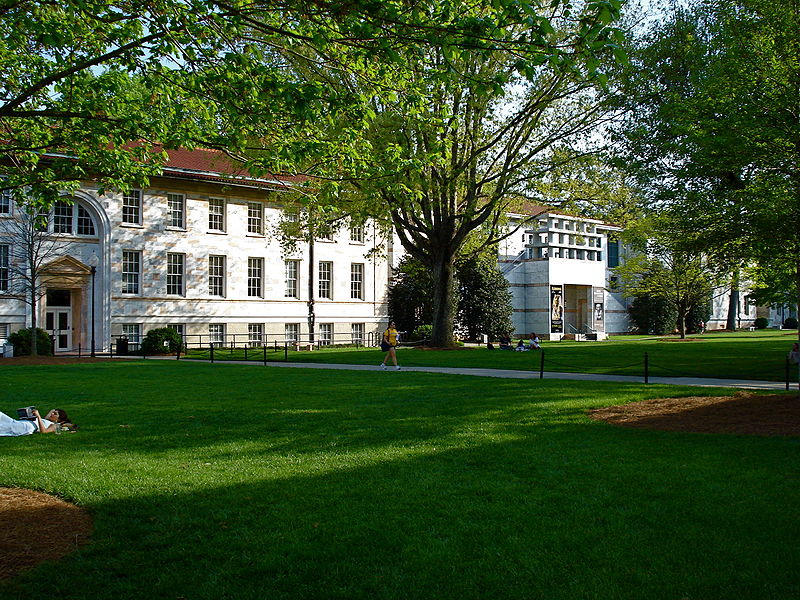 Druid Hills students attend Fernbank Elementary, Springdale Park Elementary or Mary Lin Elementary. Shamrock Middle School serves the area and so does Inman Middle School. The high school for Druid Hills is Grady High School. In addition Paideia School is found here and a new International Baccalaureate Programme is found at Shamrock Middle School.
Living in Druid Hills
When you choose to call Druid Hills home, not only will you be living in a great historic district, but you will also gain one of the most desirable locations near Atlanta. Living in Druid Hills puts you close to some of the best dining, shopping and entertainment you will find throughout the area.