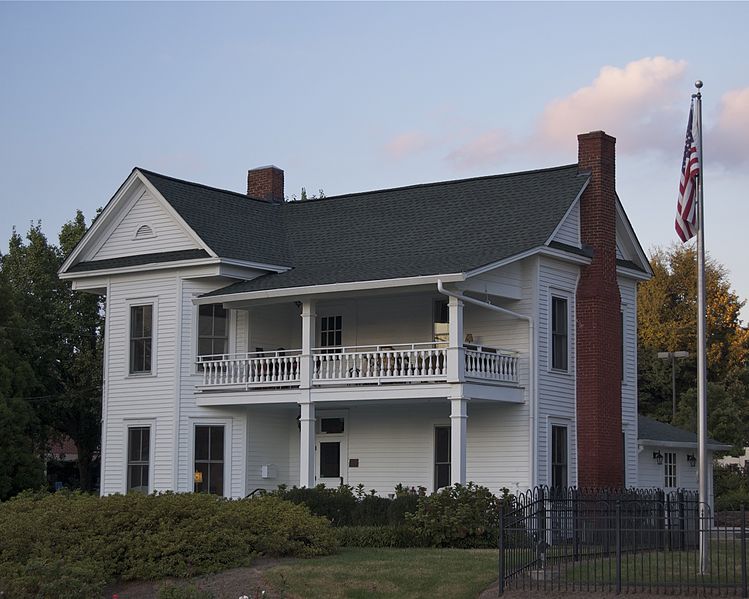 Found in DeKalb County, Georgia, Dunwoody is known as a northern suburb of Atlanta. It's actually a city with a population of just under 50,000 residents. Dunwoody offers a small town feel with big city amenities just minutes away.
The Neighborhoods of Dunwoody
Dunwoody has a number of great neighborhoods found throughout the city. Whether you're looking for a neighborhood with a swim and tennis club or one served by great schools, you'll find it here.
Ashford Chase
This neighborhood offers The Branches Swim and Tennis Club and it's served by Dunwoody Elementary school. Residents enjoy many amenities including a playground, clubhouse, swimming pool and tennis courts.
Ashworth
A gated community with plenty of single family homes and a few townhomes, Ashworth is located in the center of Dunwoody. It's close enough residents enjoy walking to shops and restaurants. It's also served by Dunwoody Elementary.
Bellewood
A gated community filled with 34 Classic American two story homes, this neighborhood offers a great place to call home. It's a Bill Grant community and was constructed in 2002.
Dunwoody Club Forest
Found between Mt. Vernon Road and Dunwoody Club Drive, this neighborhood is one of the most popular with a great location. It's served by Vanderlyn Elementary.
Hidden Branches
Also called "The Branches" this neighborhood offers a great location with a swim and tennis club. Amenities here include a playground, swimming pool, two-level Pavilion, clubhouse and tennis courts.
Dunwoody North
This larger community includes 1,250 homes and it's found close to North Peachtree Road. Dunwoody North offers a swim and tennis association with lighted tennis courts a 25-meter swimming pool and a high dive. There's also a playground.
Wyntercreek
Another swim and tennis community, Wyntercreek is found in the Austin school district. Residents can easily walk to Austin Elementary and the Dunwoody Nature Center from this neighborhood.
Other Dunwoody neighborhoods include:
Alden Point
Ball Mill
Boxwood
Bradford Place
Brooke Farm
Chaparral Estates
Deerfield
Dunwoody club Estates
Dunwoody Green
Gates of Dunwoody
Heritage at Dunwoody
Marlborough
Mill Glenn
North Springs
October Farms
Oxford Chase
Redfield
Rivergate
Sentinel Ferry
Spalding Lake/li>
Stephen Walk/li>
Stratford Manor
Spalding Stables Estates
Springfield/li>
The Enclave at Jett Ferry
Vermack Place
Village Mill
Things to Do in Dunwoody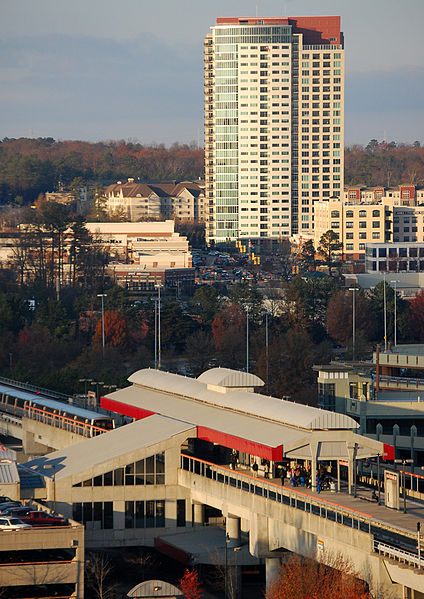 Dunwoody is populated with all kinds of shopping and dining options. The Perimeter Mall is found here and includes more than 200 great shops to enjoy. In addition, it's easy to find dining around the mall and on Dunwoody Village Parkway.
This city is also home to many great events held throughout the year. A Taste of Dunwoody is a very popular choice, while the Dunwoody Art Festival is one of the largest events of the year. There's also the Dunwoody Home Tour and the Lemonade Days Festival held every year.
Living in Dunwoody
When you decide to call Dunwoody home, you will have a great location to enjoy Atlanta and everything Dunwoody has to offer. This is a prime spot to call home with great access to the city and plenty of things to do all throughout. Choose from one of the many great neighborhoods and find the right home for you in Dunwoody.