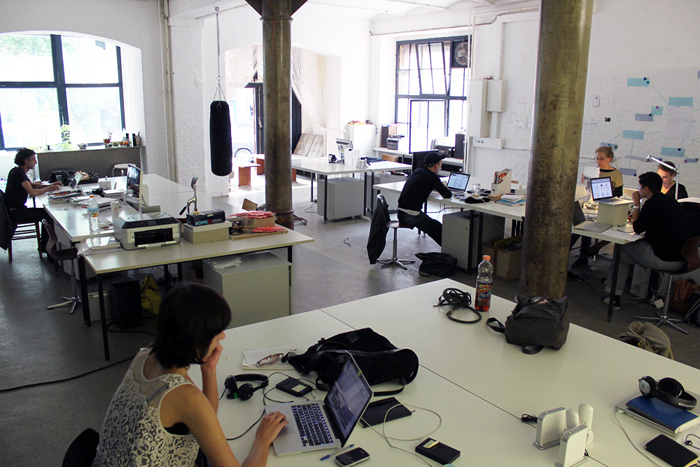 Coworking spaces have become a very popular thing in cities all across the world. For a small fee, you can go work in a social environment or rent a private space for the day, week or month.
Many of the coworking spaces include an area for members to use that's much like a coffee shop, but with a more professional vibe. Others include amenities, such as pool tables or ping pong tables for those needing to take a break in between projects.
Atlanta certainly isn't void of coworking spaces with Church Street in Decatur, Colony Square in Midtown and Flatiron City in Downtown. However, the city hasn't seen something quite like what's coming very soon.
Coworking spaces allow for better collaboration and work great for those working from home or trying to start a new business. Soon, Atlanta will have its' own luxury coworking space found at The Shops Buckhead Atlanta.
No18, Coming Soon
The new luxury coworking space will be called No18 and it will take up 32,000 square feet in The Shops Buckhead Atlanta. This will be the debut location for the company in the United States. The company actually launched in 2012 in Sweden and they are finally bringing their incredible coworking spaces to the United States.
This coworking space will be a members-only club for those looking to use a flexible space with all types of options. The space will include a high-style members lounge, private offices and desks, flex workspaces and meeting rooms. Members will also gain access to concierge-level services.
The environment is set up to be bright, invitations and inspirational. It will also be within walking distance of the Buckhead transit.
This new coworking space is expected to open in the fall on Bolling Way Northeast in Buckhead. Membership prices for the location have not been set yet. However, in Sweden, a private desk costs 5,500 Swedish krona a month. That's about $645 per month.
About No18
The founder of No18, Michel Gordin had great compliments for the city of Atlanta. He stated that Atlanta is "a city that fosters best-in-class talent and a destination for technological innovation." He also believes the location chosen is a very natural fit for the company.
No18 designs their spaces to help professionals collaborate, create and be inspired. The space can be used by members for meetings, parties, events and just to get day-to-day work done. The company has more than 170 members in Sweden with just two locations.
The locations in Sweden include amenities, such as a bistro, juicebar and gym. Many of these same amenities may be a part of the location in Atlanta when it opens.
Whether you already frequent coworking spaces or you've never been to one, this new choice from No18 will be something special for members. It's expected to open in the fall and when it does open, there will be plenty of professionals lined up and ready to become members.