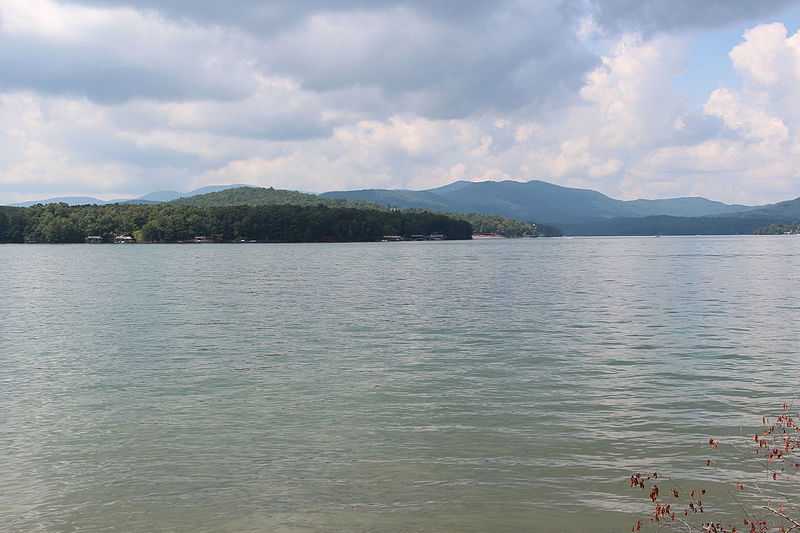 One of the most beautiful lakes found in North Georgia, Lake Blue Ridge offers nearly 3,300 acres of water with plenty of things to do throughout the area. The lake is surrounded by activities and it's one of the most popular destinations for those escaping the big city of Atlanta.
The crystal blue waters and mountain backdrop make Lake Blue Ridge a popular destination for all types of water activities. Some love it so much they call it home year-round.
Water Activities
Lake Blue Ridge offers a number of great activities you can enjoy on the water. There are several areas for public swimming and a number of places to launch your boat. In addition, the lake offers kayaking, fishing, jet skiing and so much more.
If you plan to head to the lake for fishing, you'll find it's rather plentiful. The lake is inhabited by small mouth bass, bluegill, channel catfish, yellow perch, white-pass, walleye and flathead catfish. There are plenty of places to pick up your bait and you can even rent gear, if necessary.
Camping
One of the most popular ways to enjoy the lake is to camp near it. The lake provides about 80% of the shoreline for the Chattahoochee National Forest, which provides 90 campsites. If you're lucky enough to snatch up one of these spots, you can enjoy incredible camping.
The Morganton Point Recreation Area offers 43 camping sites to choose from. This is one of the most popular access points for campers because of the beach access. Enjoy paddle board and kayak rentals, along with swimming and plenty of other water activities when you camp here.
Another camping option is the Blue Ridge Lodge & RV Park. It's found about five miles from the town of Blue Ridge right on Lake Blue Ridge. You can enjoy plenty of great activities with rentals for biking; canoeing, boating, tubing and even fishing form this campground.
Lake Blue Ridge Marina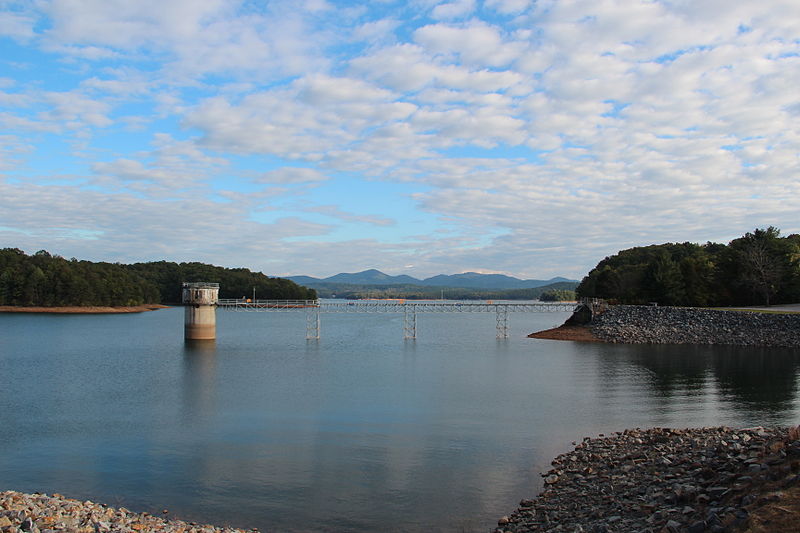 A popular destination for those wanting to enjoy Lake Blue Ridge, the marina offers dining, boat rentals and more. It's a full service marina offers boaters everything they need from launching to gassing up. Enjoy shopping at the marina store or browse through the showroom to pick out a new watercraft.
The Boat Dock Bar & Grill offers a great place to ding in a casual atmosphere. They are open from 11am to 9pm, Sunday through Thursday and from 11am to 10pm on Friday and Saturday.
The marina also holds many events throughout the year including the Lake Blue Ridge Firework Show and the 4th of July Fireworks Show.
Lake Blue Ridge offers a number of great activities to enjoy in North Georgia. Whether you head to the lake to camp, boat, fish or enjoy the beach, you're sure to have a great time. After a fun day at the lake, you can head down the road to one of the wonderful small towns, such as Blue Ridge, for a meal, a drink or just to enjoy a little more fun in North Georgia.