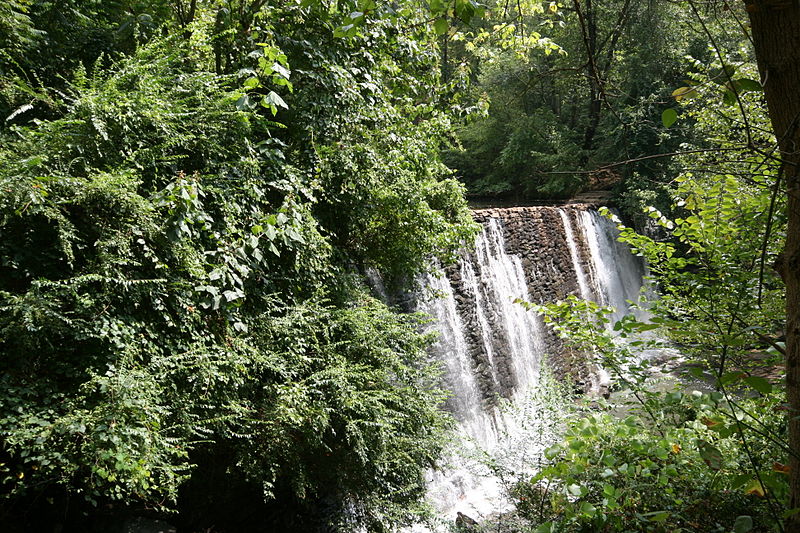 Atlanta has many scenic waterfalls to be discovered. Some you will need to hike to. While these waterfalls may not compare to those found in North Georgia, they are incredible in their own right. Here's a look at some of the top hikes in Atlanta to enjoy if you want to view waterfalls.
Henry Mill Falls Trail
Found in Cochran Mill Park, you can enjoy a 4.8-mile hike and see Henry Mill Falls. The trail offers plenty of scenic forest along the way and many creek crossings. When it's a bit hot out, this hike is a good choice because it's a bit cooler than some of the others on the list.
Cascade Springs Trail
A shorter hike of 1.9 miles, this trail will take you to a beautiful waterfall to enjoy. It's found in the Cascade Springs Nature Preserve in the southwestern section of Atlanta. Enjoy plenty of wildflowers along the way in the forest and make sure you visit the former Civil War battlefield, as well.
Johnson Ferry Trail
This is an overlooked trail many forget about, but does provide a wonderful cascading waterfall on Mulberry Creek. It's found in the Chattahoochee River National Recreation Area and runs about 1.8 miles.
Sweetwater Creek White Trail
A 4.1-mile loop, this trail will take you to the whitewater-filled creek and the cascading waterfalls you will find here. It's found in the Sweetwater Creek State Park and offers many beautiful views all throughout the hike.
Vickery Creek Trail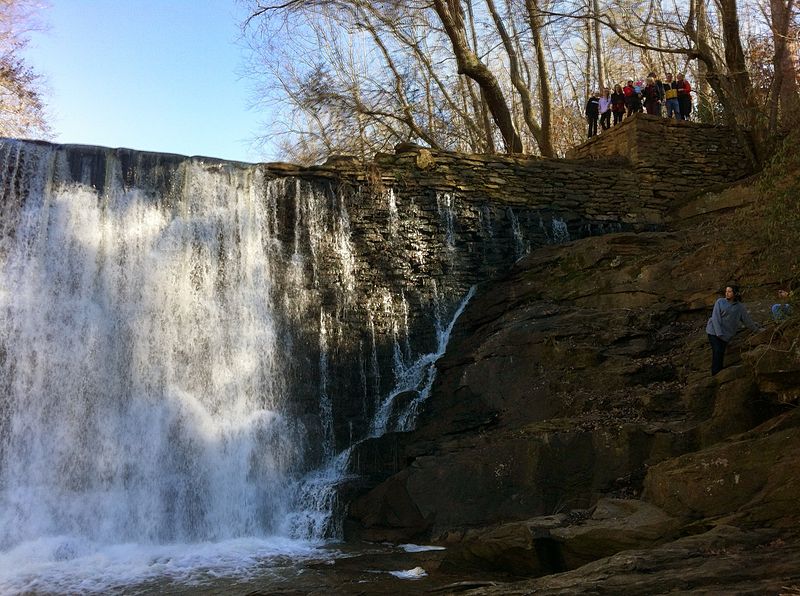 A hike offering a look at the historic Roswell Mill dam and plenty of other great views along the way, Vickery Creek Trail is about 4.7 miles long. You'll enjoy rolling forests, two historic mills and a beautiful waterfall along the way.
Lullwater Park
Found on the Emory University Campus, Lullwater Park offers a beautiful waterfall that used to power a 1920s powerhouse. The Lullwater Park Trail is a great Intown hike and you can go for two to four miles.
Sweetwater Creek Red Trail
A 2.3-mile hike, this popular trail offers a look at the rushing Sweetwater Creek. It's found just outside the city and passes mill ruins from the Civil War, along with smaller, cascading whitewater waterfalls. The rocky banks of the river offer picturesque views.
Arabia Mountain Cascade Trail
A hike going up to 3.25 miles, this option is a great choice for those looking to see waterfalls right from the beginning. You only have to head in about 0.2 miles before you'll spot the rushing cascades of the Pole Bridge Creek. If you want a longer hike, you can continue on the Wilburn Farm Trail and enjoy a few historic ruins including a barn ad farmhouse.
Atlanta cannot compare to the North Georgia waterfalls, but you can still hike to many beautiful areas with waterfalls. While they won't take your breath away like some of the larger waterfalls up north, they do provide a tranquil place to enjoy hiking, take a few beautiful pictures or just enjoy the quiet.