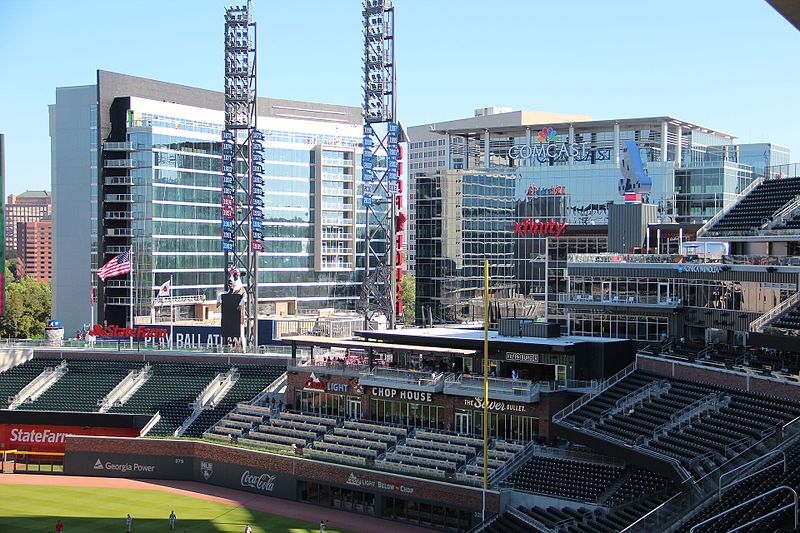 Found just outside Sun Trust Park where the Atlanta Braves play their home games, the Batter Atlanta offers plenty of great places to dine. Baseball season is in full swing and it's a great time of year to head to this area of town.
Whether you're headed out to catch a Braves game or you just want to eat in the area and enjoy the atmosphere, there are several good spots in The Battery. Here are a few of the best options you will find.
Sports and Social
Don't head here if you're with the entire family as it's a place for adults. However, if you're without kids, head out here and enjoy the second story patio, plenty of great drinks and excellent food. You'll find all types of burgers here including one with queso and guacamole.
Sports and Social isn't known for having the best cocktails in The Battery, but they do have a good selection of craft beer. You'll also find plenty of typical bar cocktails here if you don't like beer.
CRU Wine Bar
Wine and baseball doesn't really make much sense, but when you go to CRU, it does. This is a wonderful venue with some of the best wines in the city. CRU will provides you with a flight of three, two-ounce pours if you prefer to try a few options or you can simply order a glass.
They do have some already created flights of wine for you, such as the Marvelous Merlots. In addition, you can enjoy a full menu of good food options. They offer finer food with options, such as Lobster pot stickers and bruschetta on the menu.
Todd English Tavern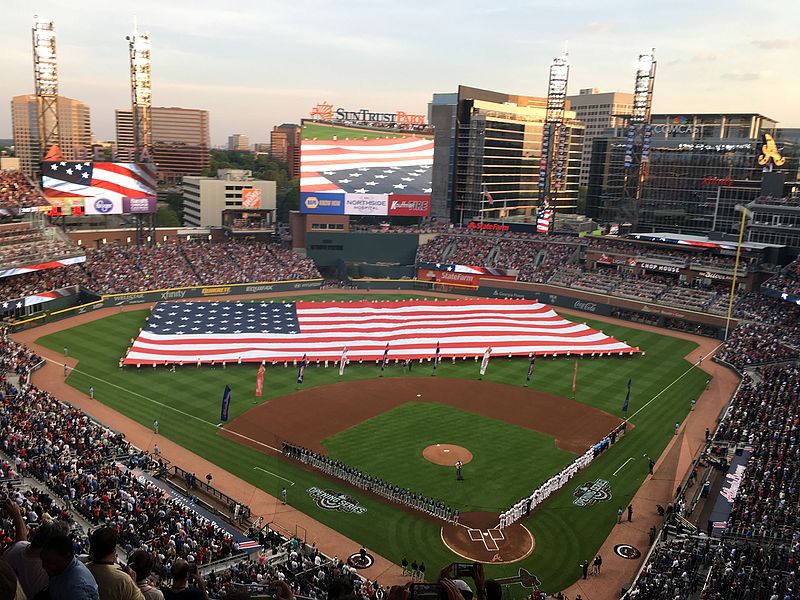 The world famous chef, Todd English is responsible for this great spot. The menu is one of the best you will find in The Battery and foodies will want to stop here before a baseball game for sure.
Enjoy plenty of unique flatbreads or a flank steak if you want a full meal. Just about everything on their menu is worth a try. In addition, they provide plenty of drink options to enjoy before the game.
FEED Fried Chicken and Such
A casual place serving chicken from Springer Mountain Farms without hormones or antibiotics, FEED is a great spot for chicken lovers. They offer everything from Southern fried to inferno options with all types of sauces. I can also find a good hot sandwich here with spicy chicken.
When you come to FEED, you're not stuck with the menu options they serve. You can customize anything you want, choose white meat or dark meat, order by the piece or get a bucket. It's a great spot to enjoy before the game starts.
Make sure you park in the red lot if you're coming for a meal outside of event times. It's free for up to four hours when the park doesn't have an event going on.
There are several excellent restaurants found in The Battery Atlanta. If you're headed out to catch a ballgame, make sure you leave enough time to hit one of these hot spots and really soak up the atmosphere.