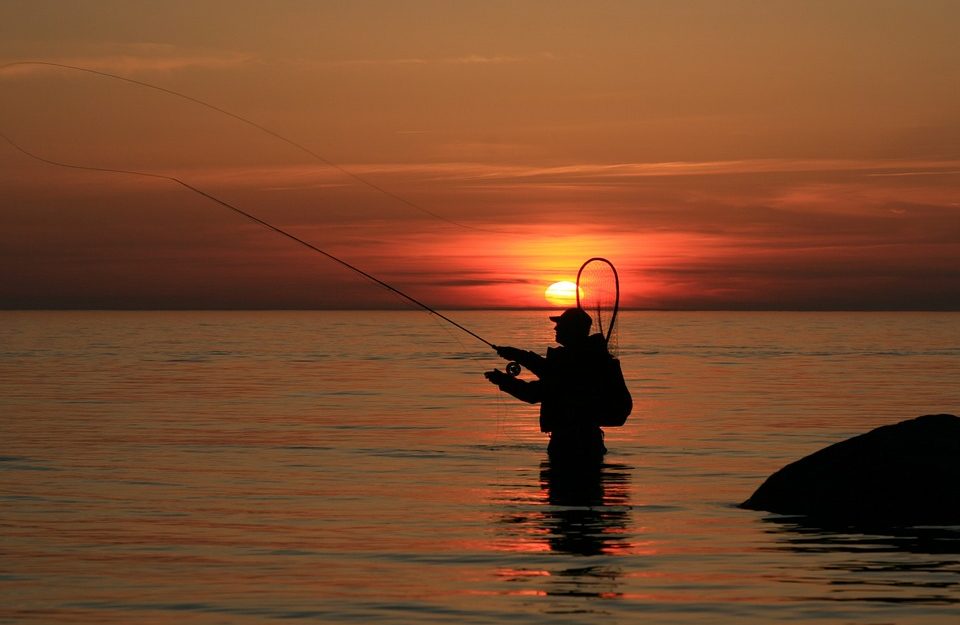 Plenty of excellent trout fishing is found throughout the North Georgia area. With excellent streams and rivers throughout the area, there are several great options for trout fishing.
North Georgia is home to about 4,000 miles of streams for trout fishing. The season runs from the end of March through October every year and you will need a license to fish.
Once you're ready to head out for trout fishing, you need to know where to go. Here are some of the top spots for trout fishing in North Georgia.
Tammen Park
Off Appalachian Highway, Tammen Park offers great trout fishing below the dam. It's a bit of a popular spot for fly fishing. The park is found right on the Toccoa River and the Lake Blue Ridge Dam is nearby.
Rock Creek
Another top spot in North Georgia is Rock Creek. The Chattahoochee National Fish Hatchery is found on the creek and many others nearby streams are stocked with trout from the hatchery. The hatchery is open year round.
Rock Creek is fed by the hatchery, but also supports a nice population of wild brook trout.
Noontootla Creek
The Noontootla Creek and it's tributaries offer plenty of great trout fishing. This is a unique option since the trout population is unharvested. This is the spot if you want to catch larger trout. They must be 16 inches or longer to keep and you can only use artificial lures, however.
Chattahoochee River
A massive hot spot, the Chattahoochee River offers great trout fishing all throughout North Georgia. It's a great spot with the Chattahoochee Wildlife Management Area near Helen offering great areas for wade fishing.
The river doesn't come with many restrictions compared to some other areas. You can fish with live bait, except minnows and you can use any hook you want.
Reel Em In

If you want to go on a trout fishing trip and you want it guided by an expert, Reel Em In is the right choice. They are one of the most reliable and oldest options for a fly fishing guide service in all of Georgia. They offer wading and floating trips with plenty of options year-round.
Noontootla Creek Farms
Another good choice for fly fishing is Noontootla Creek Farms. This spot offers some great fishing with guided fly fishing trips offered with experienced guides. Tours range from $230 to $520 depending on how long the tour is and how many people go along.
Smith Lake
Also called Unicoi Lake, this is a great spot for trout fishing found in Unicoi State Park. It's also a top spot for largemouth bass and plenty of other fish. You'll find rainbow trout, brown trout and brook trout here, which can be taken from May 15th to October 31st. Any other time of year it's catch and release.
North Georgia is filled with great trout fishing options. These are just a few of the many top spots to head to if you want to catch that perfect trophy trout.