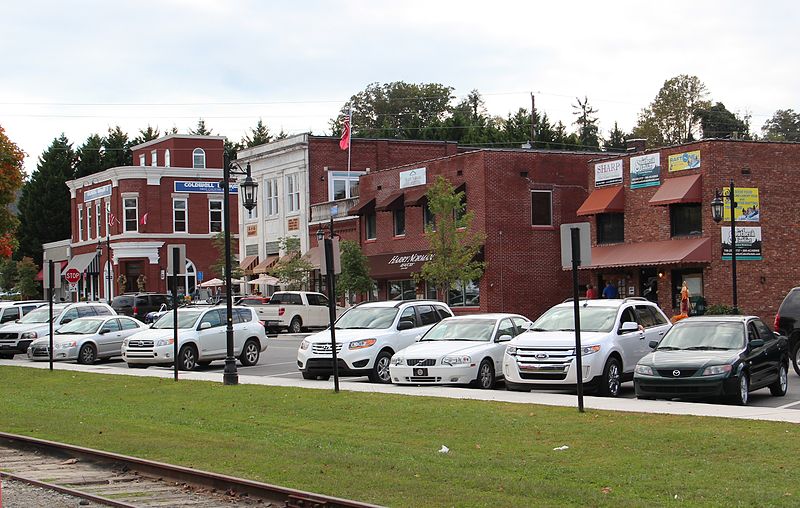 Known by many as Georgia's favorite mountain town, Blue Ridge is located about 90 miles to the north of Atlanta. Those coming from the big city can easily access the city via I-575.
While Blue Ridge is just a short drive from the big city, it will feel like you've arrives on a different planet. This serene city offers plenty of beauty from Lake Blue Ridge to the amazing mountains. Enjoy a luxury mountain cabin or come up to Blue Ridge to camp for the weekend.
It doesn't matter what time of year you come, Blue Ridge offers plenty of beauty. It's a year-round city with occasional snow in the winter, beautiful wild flowers and dogwoods in the spring, warm water for rafting and tubing in the summer and incredible fall colors in the autumn.
Things to do in Blue Ridge
Finding something to do in Blue Ridge is easy. The hard part is deciding which amazing activity you want to take part in. Enjoy hiking, whitewater rafting, horseback riding, wine tasting, fishing, boating, shopping, dining and so much more.
Blue Ridge offers some of the finest restaurants in North Georgia, along with great boutiques and galleries for shopping. The wineries are quite enjoyable and everything comes with a mountain backdrop.
The city offers something rustic for the camper, something beautiful for the artsy person and something upscale for those needing pampered. It's the trout capital of Georgia, includes excellent art galleries and provides all types of local wine and craft beer to enjoy.
Downtown Blue Ridge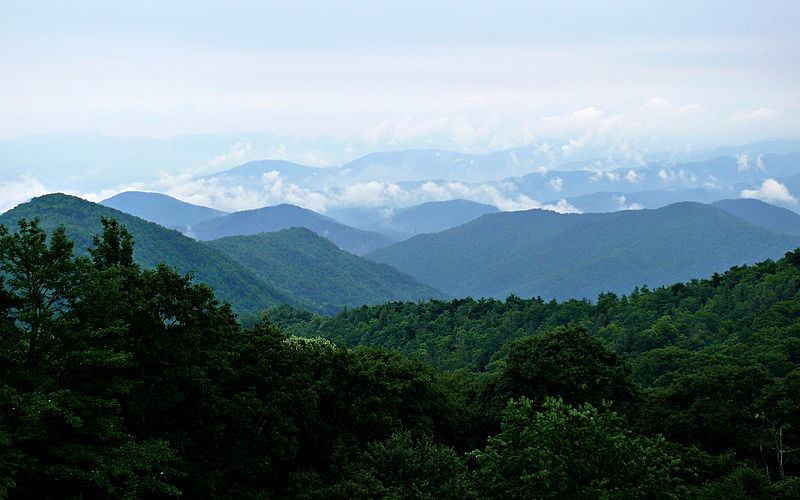 Even if you're not into getting outside for a hike or hitting the water on your boat, you can still enjoy a great time in Blue Ridge. The downtown is one of the most popular in North Georgia and for good reason.
Filled with restaurants, shops and galleries, Downtown Blue Ridge offers plenty of fun for everybody to enjoy. It's a mixture of old and new with a quaint small town vibe. Enjoy a show at the community theater, take in the art at one of the fine galleries or belly up to the bar for a local brew at one of three craft breweries.
Live music takes over on the weekends at many of the great bars and breweries throughout Downtown Blue Ridge. Even if you're not into the nightlife, taking a historic walking tour of the town will provide plenty of fun. Enjoy landmarks, such as:
Historic Fannin Country Courthouse
The Historic Blue Ridge Depot
Baugh House
The Gartrell Building
1950's Gas Station
The Vault

Plenty of history is found all throughout the down. In fact, the walking tour map for Blue Ridge provides 20 locations to visit.

When you decide you want to escape the big city and enjoy a quiet weekend, Blue Ridge is the right choice. Book a luxury cabin, head to the campground in your RV or just come up for the day. No matter how you travel to Blue Ridge, you're sure to find something amazing, something beautiful and something you will truly enjoy while you're there.