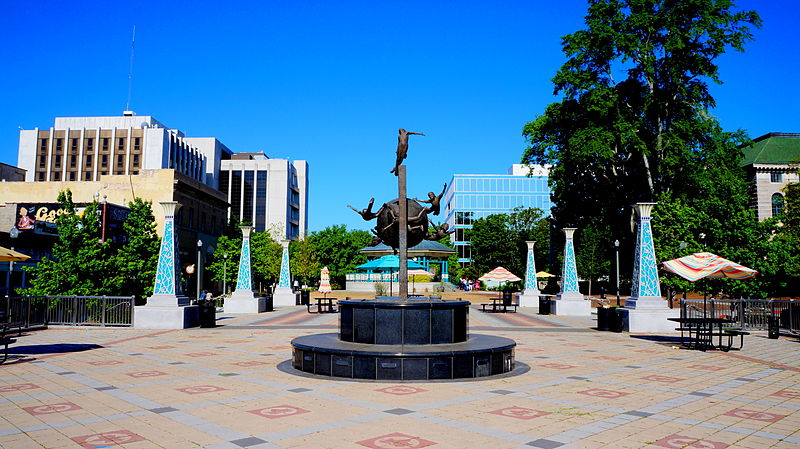 A city with an award-winning school system, great events and plenty of excellent homes, Decatur is a great place to call home. It's a smaller town type of atmosphere found outside the big city for Atlanta. With a population of about 20,000 residents it's not so big that it becomes overwhelming.
Decatur, GA provides a desirable location for those coming into the Atlanta area. If you're relocating to Atlanta, Decatur may offer the perfect place to live as a suburb of the bigger city.
Real Estate in Decatur
It's common to find bungalow, English Tudor and townhomes throughout Decatur. Some new construction is found throughout the area, as well. Home prices start at about $300K and can up to nearly $2 million. The bungalows found near restaurants and shopping are very desirable, while more affordable options are found closer to the outskirts of the town.
Plenty of very unique neighborhoods are found throughout Decatur including:
Glenwood Estates
Great Lakes
Forrest Hills
Leafmore Hills
Lindmoor Woods
Medlock Park
Oakhurst
Winnona Park
These neighborhoods are known as some of the best choices with great school districts, property values and some of the top homes for sale in Decatur.
Things to Do in Decatur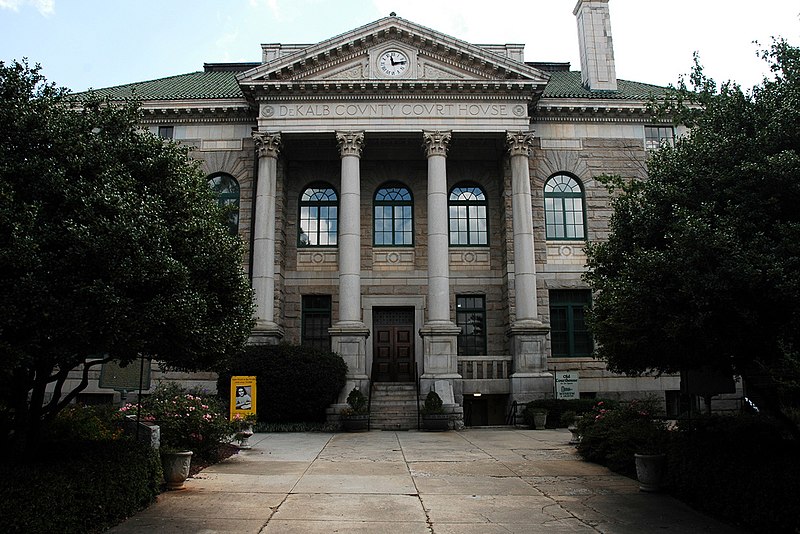 There are plenty of things going on all throughout the year in Decatur. While the shopping and dining takes center stage, most of the year, there are also several great events held every year in Decatur, Georgia.
The BBQ Blues & Bluegrass Festival is held in August every year, while the Decatur Arts Festival is a great choice for Memorial Day Weekend. In addition, the town is known for the Holiday Candlelight Tour of Homes, Decatur Beach Party and the Great Decatur Beer Tasting Festival.
Of course, the dining doesn't take a back seat to much of anything in Decatur. Many residents all over the Atlanta Metro area come to Decatur for the great dining options. The Brick Store Pub is known as one of the best beer bars in the country, while Cakes & Ale Restaurants has been recognized by Bon Appetit twice.
Along with these two great choices, Revival is found in Decatur, which features a 2016 James Beard finalist, Kevin Gillespie. You'll also find the Kimball House, The Pinewood Tippling Room and many other great restaurants throughout the town.
The beer scene is growing in Decatur, too. While Brick Store Pub is very popular and a great choice, it's just the first on the list. Twain's Brewpub, Blue Tarp Brewing Company and 3 Taverns Brewery also offer great beer options. In addition, the Decatur Craft Beer Festival is known as one of the top ten beer festivals in the country.
If you want to get outside and enjoy plenty of time outdoors, the many parks throughout Decatur offer a good option Adair Park, Webster Park and Scott Park offer tennis courts, swimming pools, nature trails, playgrounds and so much more.
Those looking to enjoy the best Atlanta has to offer can use one of the three MARTA rail stations offering easy access to the surrounding communities and Atlanta.
Living in Decatur, GA
Those seeking a quaint area with plenty of things to do outside of Atlanta will love living in Decatur. The homes are beautiful, the restaurants are amazing and there are plenty of events all year long.