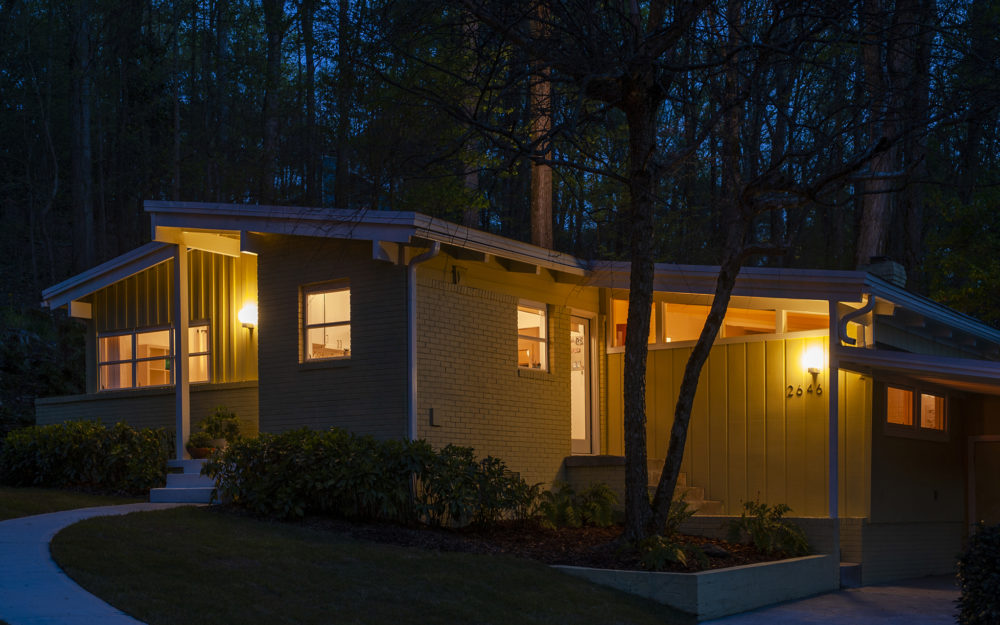 Check out this stunning Atlanta midcentury modern home we just listed!! Simply perfect in every way!! It has all the right stuff and more…
Have you been dreaming of living a beautiful and simplistic life? You know, the kind of life where you get up in the morning and look into the mirror at your radiant flawless skin? You splash some cool water on your face, brush your teeth and throw on a pair of perfectly worn Levi's, a fresh white linen shirt and pair of converse sneakers. You are excited about today because you know it's going to be relaxing and fun. Spring is here and the mornings are crisp and brighter than usual. The sunlight filters through the lacy, green leaf canopy and you hear the birds happily chirping as you pour yourself a perfectly, hot cup of coffee made from the most delicious fair trade coffee beans, pressed in your William Sonoma French press.
Deep breath in, exhale …  life is good.
You've always wanted to live in a space that inspired you. A home that felt like a modern, loft sanctuary with crisp lines, vaulted ceilings and authentic 1960's character.  You had been looking and looking until one day you received an email with a picture perfect mid-century modern home that looked like it had been intentionally staged and photographed for the most recent issue of Atomic Ranch. And now, here you are eating your bowl of organic cereal and sipping your coffee in that very home. It's like a dream that you manifested into reality, so easily and effortlessly. You've never been happier because you're able to work from home and take long hot baths in your soaking tub while gazing out over your private sanctuary of a backyard. Sometimes you'll just close your laptop, pour yourself a tall glass of wine and take a hot steamy bath in the middle of the day, simply because you feel like it.
Joy and happiness really does have an address and it's located at:
2646 DeFoors Ferry Road … and it can be all yours…