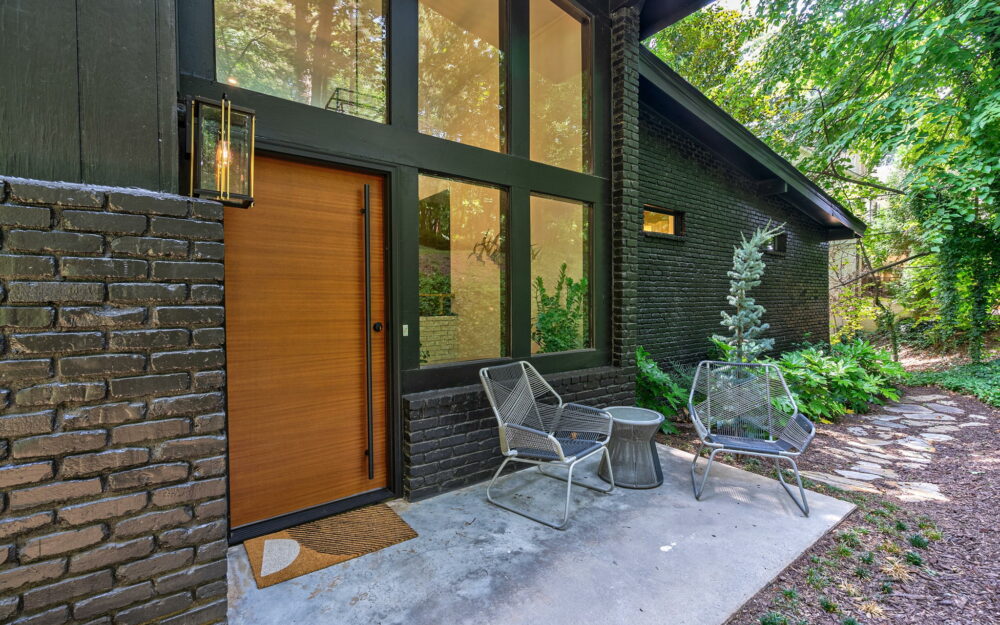 JUST LISTED – Buckhead Beauty
4207 McClatchey Cir. NE
Atlanta, GA 30342
* * SOLD * *
Tucked behind a berm on an exclusive North Buckhead street, there sits a dark and mysterious, mid-century ranch. Her low-pitch roofline entices you to throw your car in reverse and roll down your window. What is she hiding behind those clerestory windows and walnut panel front door? You pick up your phone and dial your agent's number.
Your wife is sitting next to you scrolling through the pictures on Zillow when she lets out a low-pitched moan. "WHAT? What is it ??" You impatiently ask…
"it's HUGE…" She says. "What's Huge?" You grab her phone.
You're both hovering over the phone in your car, you need to get into this house ASAP. On a scale from 1 to 10, it's a 15. You've been sifting through 1990's McMansions and farmhouse wannabes for the past 3 months, all in search of THIS home.
Your agent arrives, 2 minutes too late. There's already another set of buyers, who just pulled up and are getting out of their red Tesla. You can smell their trust fund 50 feet away. They pretend not to see you, as you walk by. But you can tell from their smirk they're prepared to pay $250k over list price.
"Game on." You whisper.
You grab your agents hand and start to run, then sprint to the house. You're going to get in first! Pushing past the front door you're greeted by the most dramatic foyer you've ever experienced with an original brick staircase, flanked by brass sculpted handrails and two planters.
"LOCK THE DOOR!" You yell.
Stepping into the living room your jaw hits the floor and your tongue rolls out of your mouth. Why don't they build houses like this anymore?
The windows, the paneling, the square-shaped, black brick that adorns the fireplace. The eye candy in this home is unreal. You walk over to the wall of windows and gaze out the back into the sea of green leaves and there it is – the biggest pool you've ever seen.
It's HUGE…
Say hello to 4207 McClatchey Cir. where dreams of relaxing on pink, flamingo floats really do come true.
Heading out of the house you let the other buyers know, it's too late, you just got off of the phone with the sellers and they've accepted your offer. Bu-Bye now.
Featured on Modcity