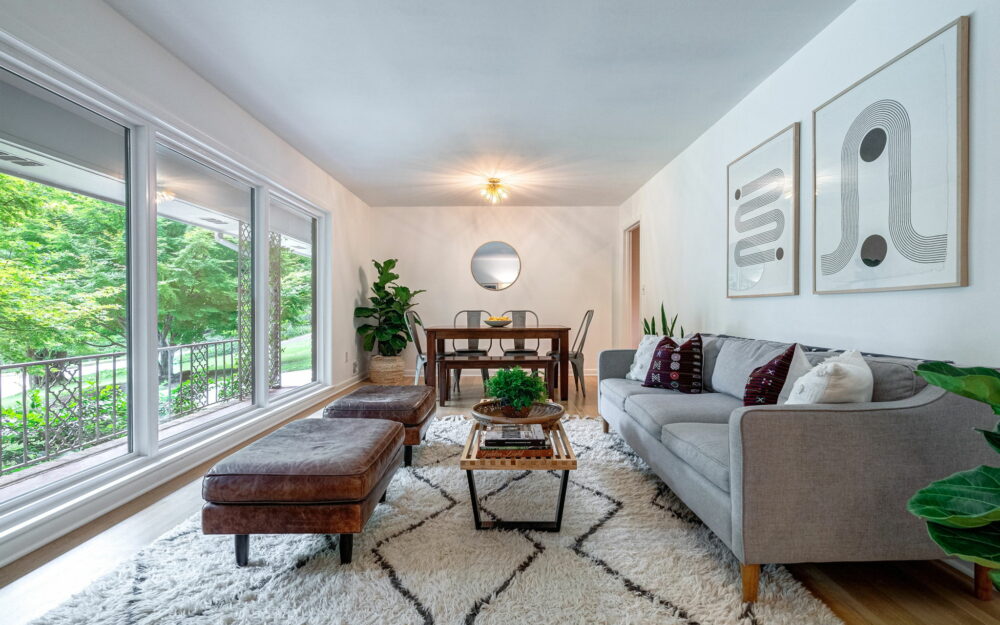 2518 Hazelwood Dr. NE
Atlanta, GA 30345
4 🛏 3 🛁
What's cuter than a tiny horse?
That's a trick question.
Nothing.
But I can tell you what's not cute: being a renter your whole life and paying someone else's mortgage. You're in your 30's and have realized that bringing dates back to your parents basement isn't a good look. Congratulations on taking the next step to becoming a homeowner!!
Now what? You're pre-approved and on the hunt. It just seems like all the houses on the market (you can afford) are smothered in beige paint and smelling of mothballs. You're starting to loose hope until 10:45 am on a Thursday morning when you roll over in bed, grab your phone and start scrolling through your new Zillow listing feed.
And there it is – 2518 Hazelwood Drive. Located on .6 acre, corner lot with a sprawling flat backyard and a BOMB shelter!! Wait, what the –?! No seriously, there is a legit bomb shelter in the backyard that would make a perfect hiding place for all those bodies you need to get rid of.
But let's rewind and start at the front door. This 4-sided brick ranch is solid, like a ROCK. She has BRAND NEW windows and blond, oak floors that make your retro furnishings look like a West Elm ad. Her kitchen is inviting with cherry cabinetry and behold she has a FULL basement that features amazing storage space and a spaceship-blue Samsung washer/dryer set. Speaking of laundry, you'll have to learn how to do that now.
The main level features 4 bedrooms and 2 bathrooms with retro tile that's in mint condition, adding just the right amount of "cool-factor." Being a savvy new homeowner, who follows those mcm groups, you know that retro tile is making a big comeback.
What's not to like about this home? Nothing, (another trick question). With the walk out backyard and the cozy pine panelling in the den, you're going to be so much wiser and well rounded living here. In fact, you might even delete Tinder and download E-Harmony.
BA-hahahah who are we kidding!
One thing's for sure though, you'll be just as cute as a tiny horse frolicking come moving day!! Now Giddy-up and get out of bed! It's 10:52 am
OPEN HOUSE Sunday July 17th, 2-4pm