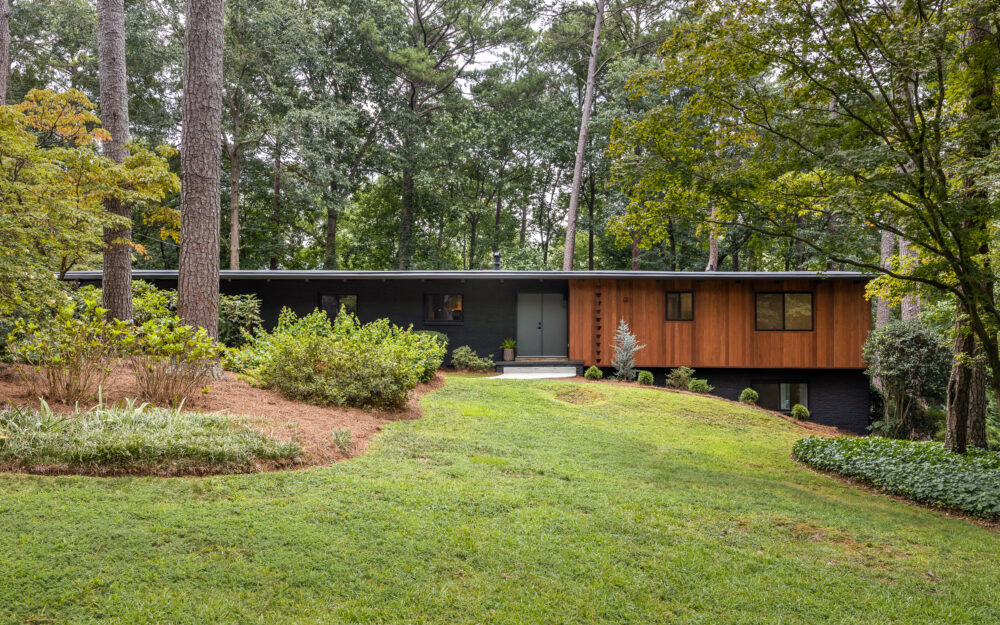 The silence is thick as you turn into the Victoria Estates neighborhood. Last night you had a fight about renewing the lease for another year. With doom and gloom forecasted on every news channel, you're ready to call it quits and just pay your landlords mortgage for another decade.
But then your sister sent you this listing late last night. Of course it's exactly what you've been looking for, it's the house your agent told you "didn't exist." A sexy, mid-century modern, renovation with a location that would make any Emory surgeon green with envy.
You slowly turn into the cul-de-sac and pull up the new driveway. There's a modern mailbox at the curb and the Benjamin Moore, black paint, has subtle undertones of green. With two, artistically placed, rain chains and cypress accents, this seller definitely got the memo.
Your agent is standing at the front door flashing his unnaturally white, smile. Why is he always so happy? He probably refinanced his house at 2.5% a year ago. You hate him.
You fake a smile and say, "give us a moment, we would like to walk through the home alone."
Pushing open the double door you step into the foyer. It's cool and smells like a luxury hotel. A glass banister separates the stone floor from a creamy white wall that features a modern work of art titled "Green Like Money." How appropriate, you think.
Straight ahead is the living room, to the right appears to be the bedroom wing and to the left is the — OH. MY. GOD. THE KITCHEN.
It appears the seller has stalked your Pintrest page because this is the exact 36″ range you've been fantasizing about. Whoever said "bigger isn't better," never felt the sizzle of a 6 burner Thermador. You start humming… "This that Grey Poupon, that Evian, that TED Talk… " as you draw a finger over the leathered countertops. The custom hood vent is even more magnificent in person. You remember the YouTube video talking about how the seller used the original red-oak paneling, sanded it down and repurposed it throughout the home.
You look over at your husband, he's spinning in slow motion, arms wide open (think, Julie Andrews in the Sound of Music). You can't blame him, with the tongue and groove ceilings and blond oak floors, you're surprised he's not thrusting his hips to the Macarena.
Three, sliding, glass doors lead to the back patio that overlooks an ideal site for an infinity pool. Enveloped by a mature hardwood forest you remember the listing agent talking about foxes, owls and six-point stags that live in the adjacent nature preserve.
Heading back inside you notice more of that vertical oak paneling flanking the custom fireplace adorned by Kelly Wearstler lighting.
"HONEY YOU'VE GOT TO SEE THIS BATHROOM… " Your husband is yelling at the top of his lungs. And there it is. Seductive and dramatic with black terrazzo flooring and a sculpted resin tub sitting inside the curbless, European shower. You gaze at your reflection in the Kholer medicine cabinet. The lighting in here makes you look like you're 25 years old. Damn you look good in this bathroom.
You both look at each other and mouth the words: "This is it."
Outside, you tell your agent, "You're wrong, houses like this DO exist. Write up our offer. Tell the seller we'll do whatever it takes. We need this house."