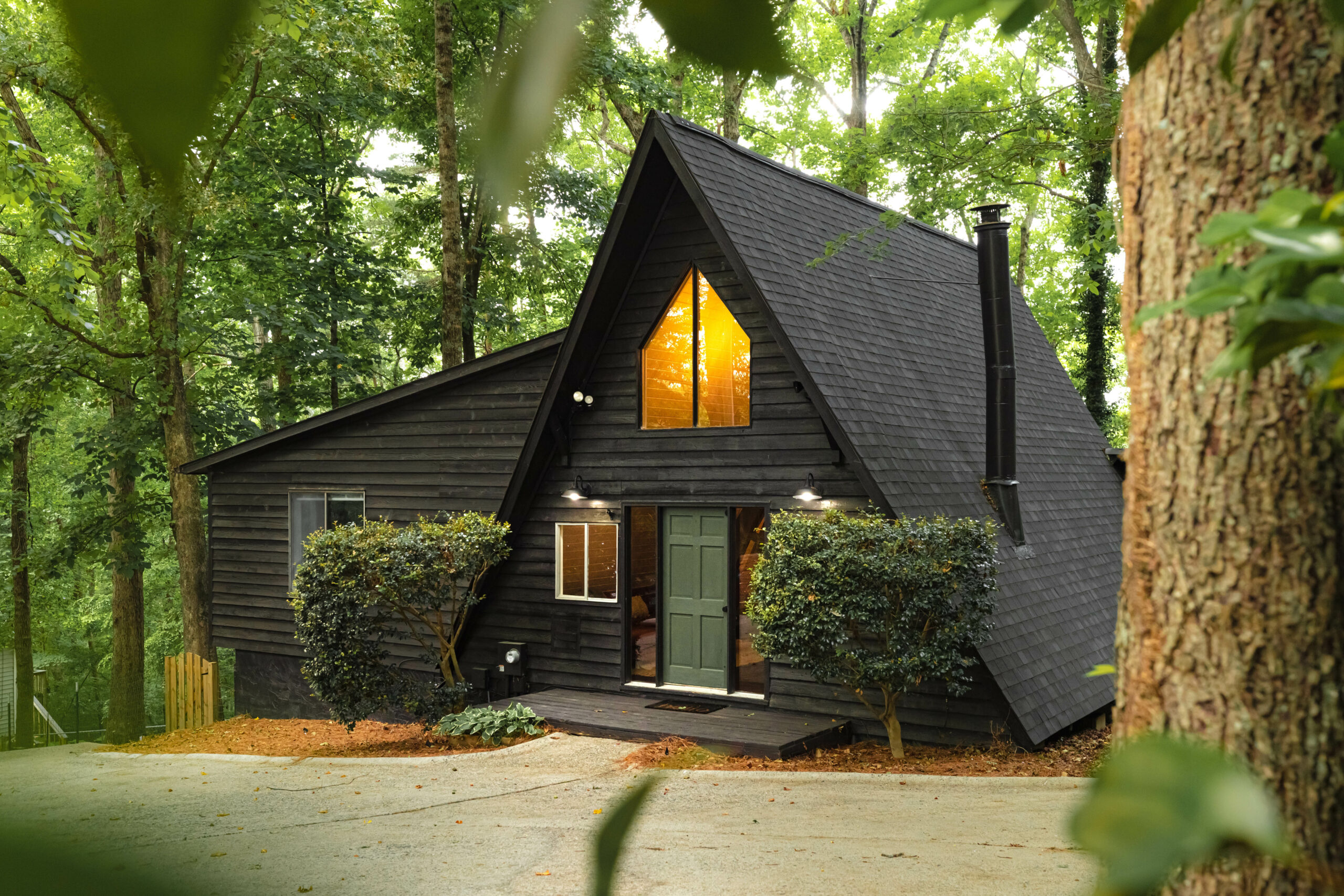 3130 Imperial Dr. Cumming GA 30041

3 bed 2.5 bath

* * SOLD * *
Can someone pinch me!? Surely I'm dreaming… could it be, an Instagram worthy, A-Frame with a new dock and ALL FURNISHINGS included!!??
You're not dreaming and that price is NOT a typo!! This cute-as-can be 1976 A-frame has been completely updated and reimagined with so much eye candy you'll want to spend every waking hour here for the rest of your life! Why not just take a permanent vacation and live a peaceful life in this A-frame nestled in the trees? Heck, you're only 45 minutes to Atlanta so if you need a little "stress" in your life to keep it interesting you can zip back into town for a quick work meeting aka reminder of why you don't want to live there anymore…
The open kitchen boasts new quartz countertops, new appliances and is fully outfitted with everything you need to make green juice and delicious pancakes in the morning! Out back is probably where you'll spend most of your time surrounded by nature in your very own two level screened in porch with plenty of room for eating, lounging and playing a game of darts.
The true owners suite features a hunter green cedar wall, double closets, a double vanity and new trendy tile. Upstairs is the perfect lofted bedroom for your guests with their own half bathroom and window that gazes out into the treetops. Head down the spiral staircase to the lower level bedroom or you could easily turn it into a full blown game room or a 2nd living space.
Take a walk down the nature trail to a brand new dock where you can launch your kayak and do some fishing all summer long with a cooler full of PBR and a smile. At dusk watch the fireflies as they put on a light show and turn up Zach Brown while the frogs and owls sing along in the background. Life is good. In the morning it's time to wake and bake and do it again! During the off season the lake is lower so it's a great time to work on the bank or make any repairs needed to your dock. Do you have a boat!? Well you're in luck, because the neighborhood has a boat ramp right around the corner (5535 Mercedes Dr.) and because there's no HOA you can keep your boat at the house year round!