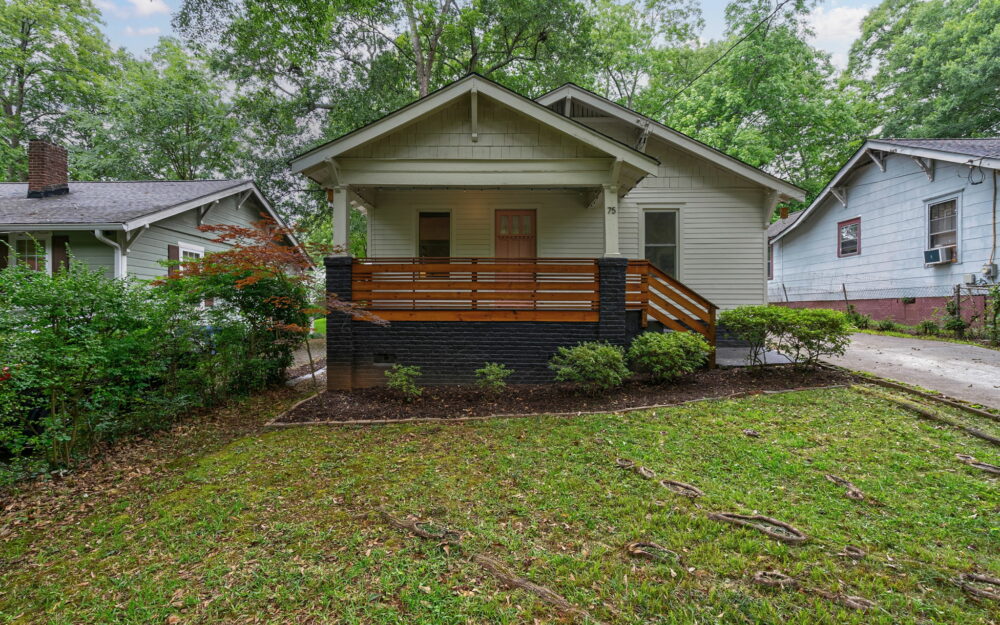 OPEN HOUSE
                                                             SUNDAY JUNE 25, 2pm-4pm
In the heart of Atlanta…
there is a neighborhood known as Kirkwood and in this neighborhood there is a house. This isn't just any house, this is a love letter etched in brick and mortar, brimming with narratives and nostalgia that reverberate through every corner.
Imagine…
a living room with vaulted ceilings where sunlight filters through heavy wooden windows, soft and delicate. It's a space where hearts converge, spirits intertwine, and laughter echoes. Here, mornings of gratitude and serene evenings come to life. Close friends are made and red wine is shared.
The kitchen is irresistible…
buzzing with anticipation. The quartz countertops are dreamy and the air is infused with an aroma of home-cooked delicacies. Let your imagination run wild as your culinary creativity ignites a desire in all the dinner guests who come to visit! Look up, who's hiding in the loft space watching you cook!? Yes, It's your cat's favorite place to spy on you.
Behold…
the fresh creamy paint that caresses the walls and the warmth the extra insulation provides behind the strong secure embrace of the new hardie plank siding. The roof, also new, evokes a sense of security and well being. You won't have to worry about spending money on this bungalow anytime soon. Everything has been upgraded and lovingly maintained.
The bedrooms whisper…
tales of peace and rejuvenation, inviting you to rest and rekindle your spirit after a day of exploring the vibrant community of Kirkwood. Relax, unwind, cozy up and dive into a well-deserved romance novel. The ensuing chapters of this urban love story unfurl just a short stroll away.
The Eastside Trolley Trail…
a lively vein connected to the Beltline, spins a tale of new discoveries, akin to a plot twist that keeps you turning the pages. Just a heartbeat away lies downtown Kirkwood. With its dynamic local shopping and eateries. Sip on a double espresso from Taproom as you savor a delicate scone from Dulce Vegan. Living in Kirkwood invokes a sense of familiarity akin to a long-lost love, while simultaneously sparking the thrilling rush of a new romance.
At the end of the quiet street…
across a passage and over a foot bridge, you'll discover the Kirkwood Urban Forest. This secret passage, reminiscent of lovers' lanes, promises to unveil mysteries and adventures just waiting to be discovered. This urban Eden is your personal retreat, a magical panorama to watch the sun's daily farewell, stirring deep emotions within. Here you can enjoy nature everyday in the heart of the city.
75 Rogers Street, is more than just a home…
it's a love story, YOUR love story that transcends the ordinary. It's a tale of quiet moments, meaningful connections, joy experienced because you are a part of something bigger than you ever imagine. A community in love with life itself. And who knows, maybe in the heart of it all, you'll find your own unforgettable love story waiting to unfold.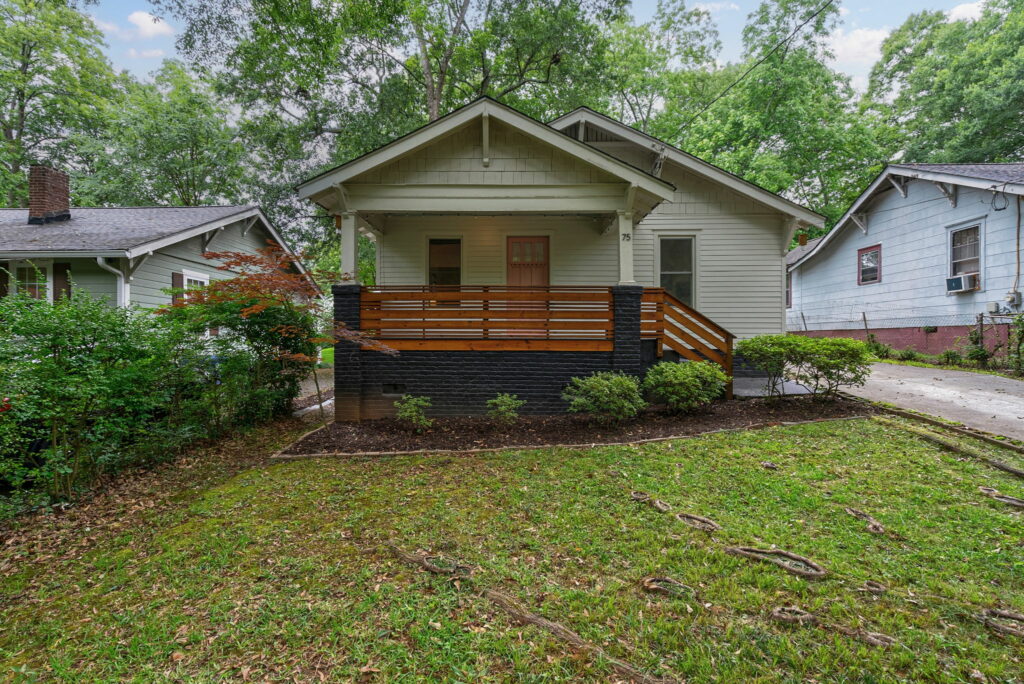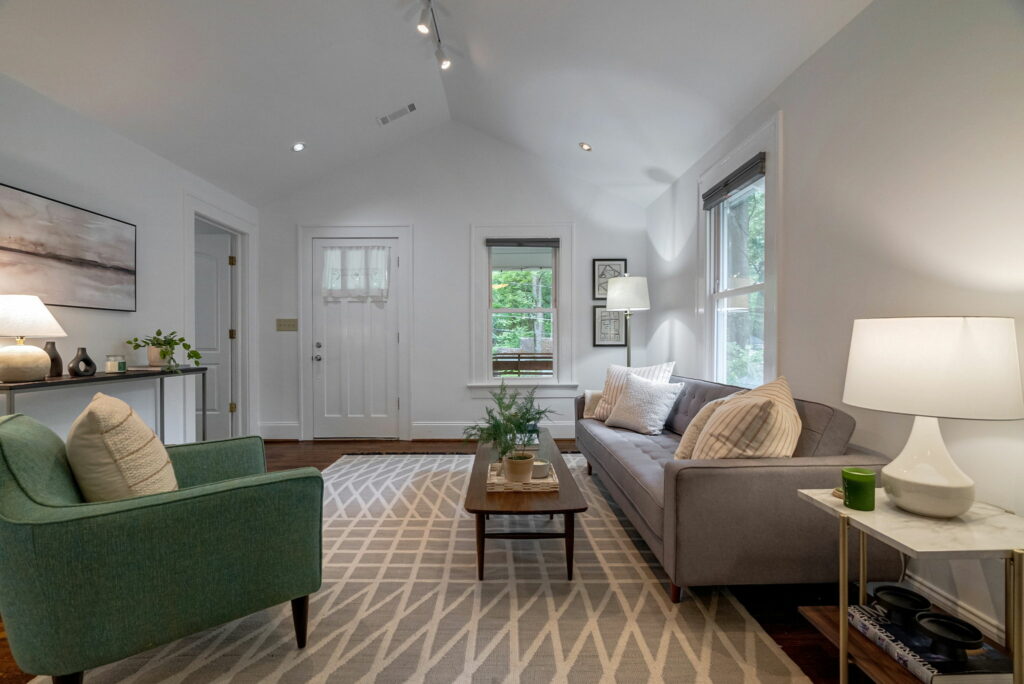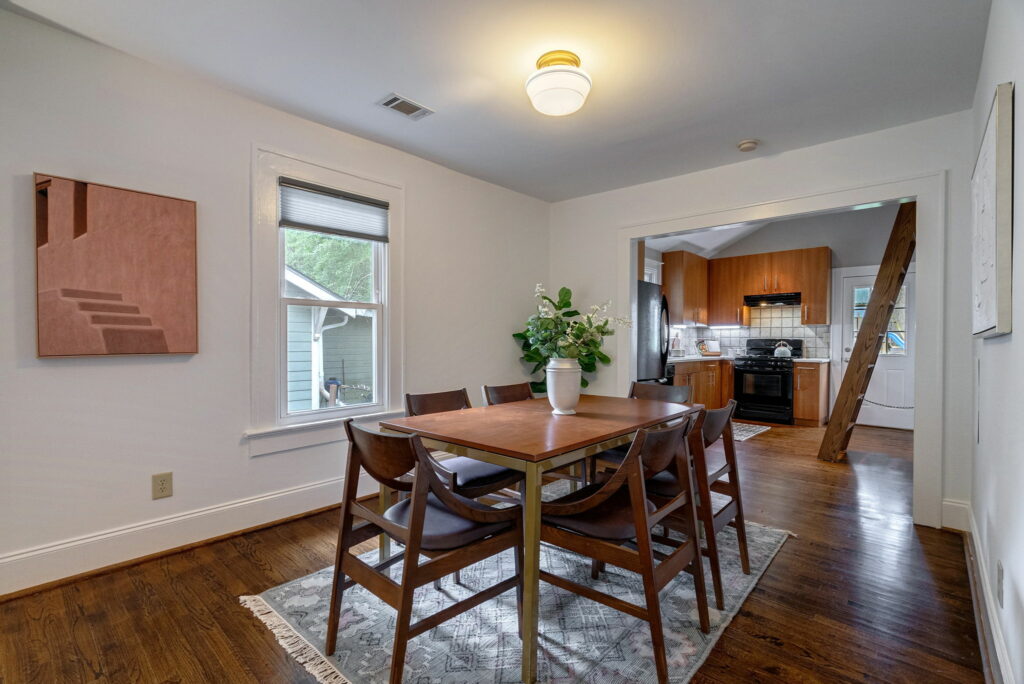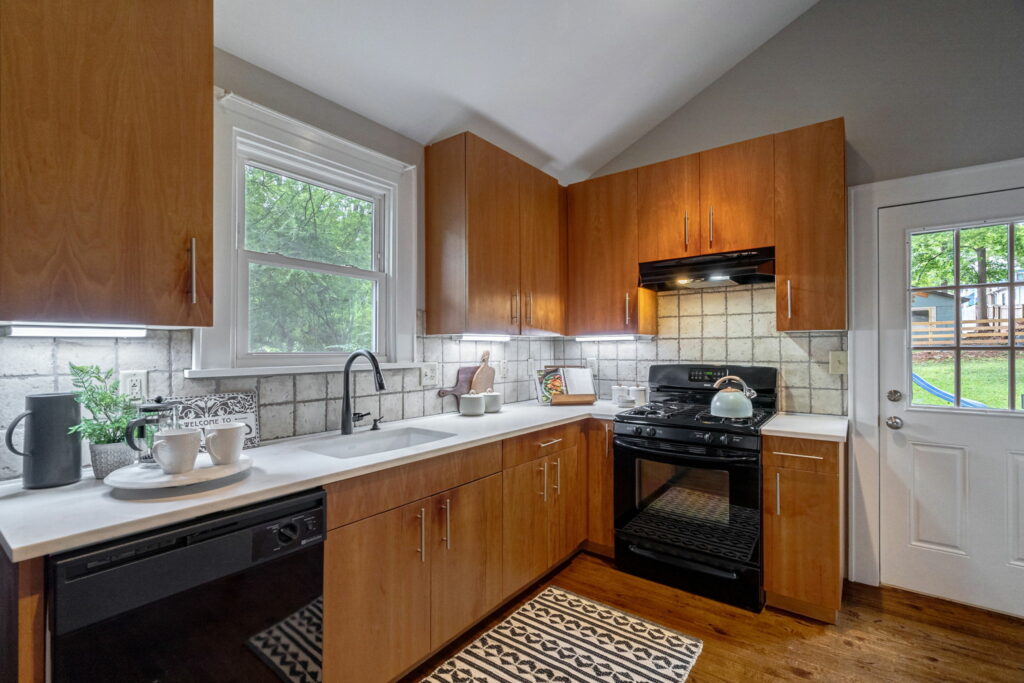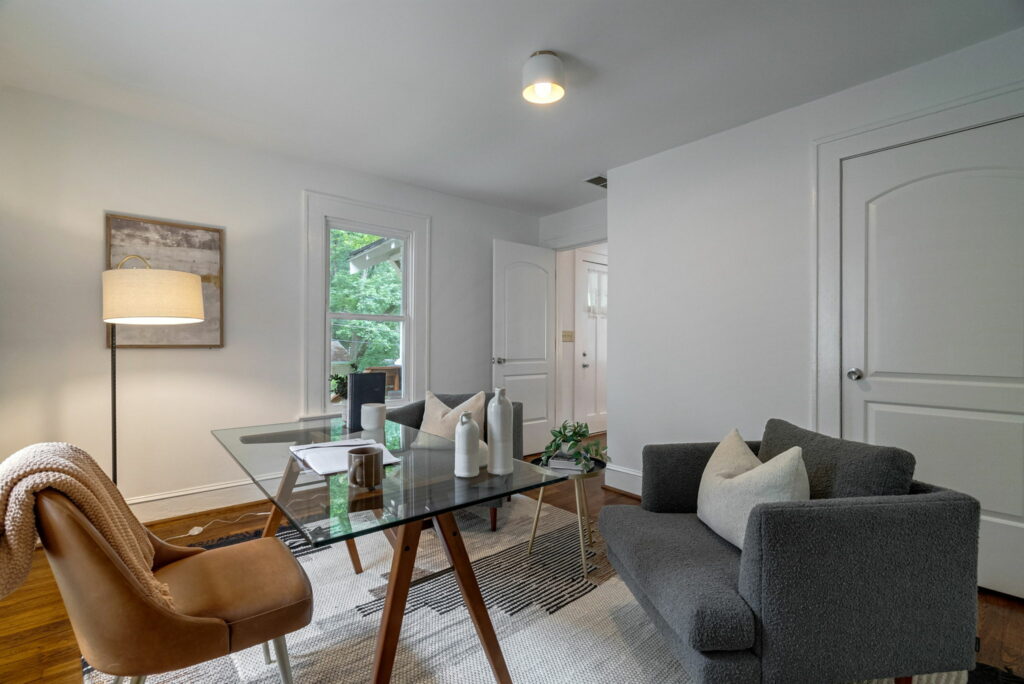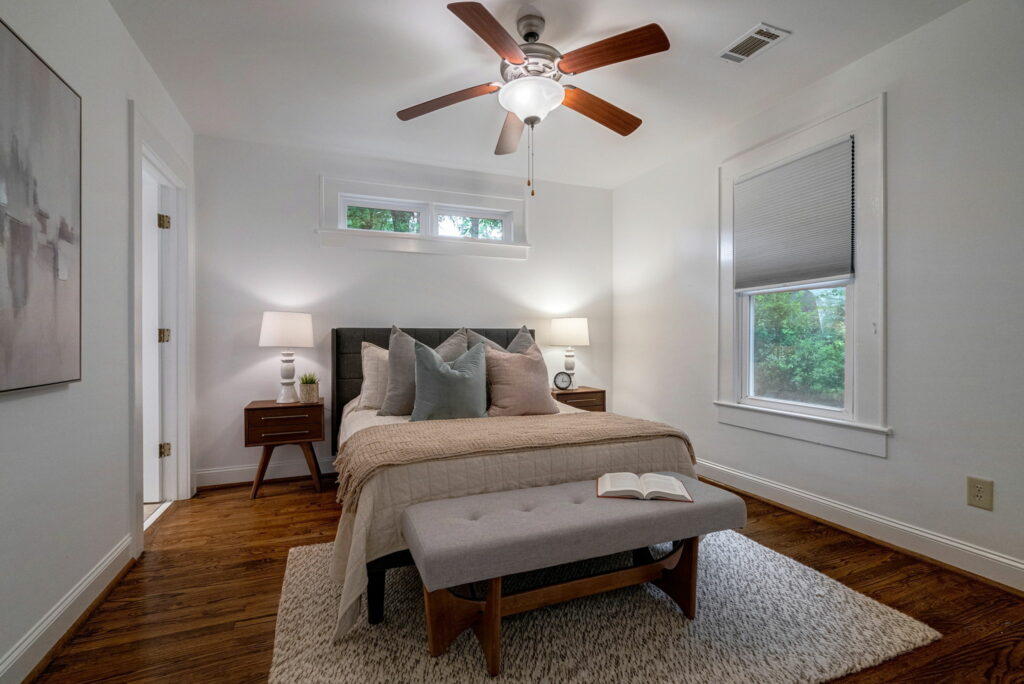 75 Rogers St SE, Atlanta, GA 30317
3 bed. 2 bath
Walking distance to everything
$499,000