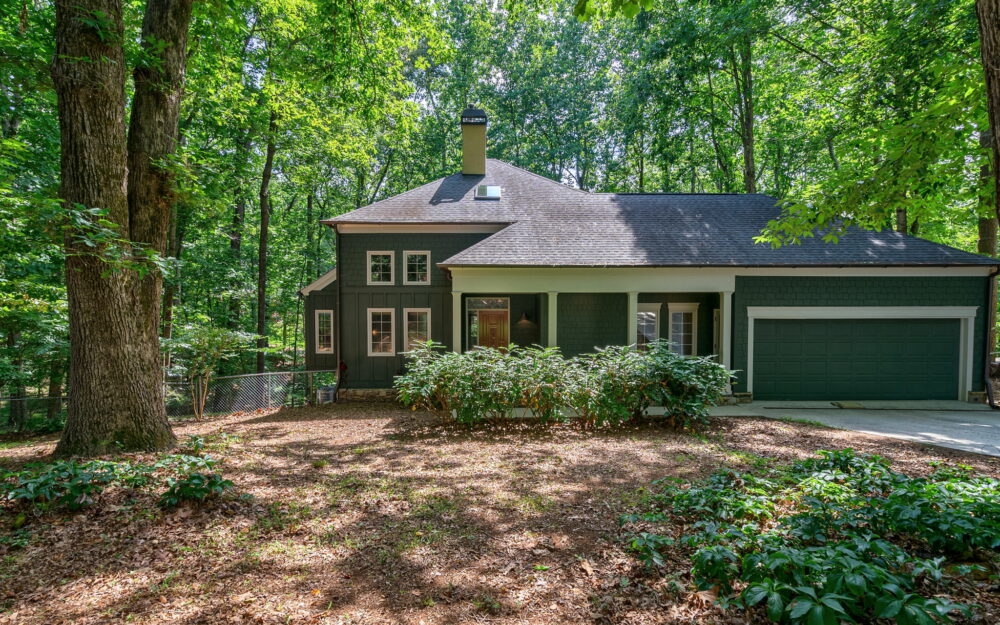 OPEN HOUSE
                                                       SUNDAY JUNE 25, 2 pm-4 pm
Tucked away on a hidden cove on the southern shores of Lake Lanier…
there sits a custom-built lake house awaiting your discovery. Its understated elegance is like a gold Submariner Rolex paired with your most comfortable pair of Levi jeans. The antique, hand-carved door coaxes you to pull down your Ray-bans as you think to yourself, " I wonder how big the penalty is for cashing out the 401k before I retire?" You text your financial advisor "911 – found lake house. Need to liquidate some investments making offer NOW." You've been longing for summers dripping with sunshine, lake hair and tan lines that make you feel like you're 20 again. Heck, maybe you can just sell the 5000 Sq. Ft house and downsize now. The kids are only 3 years away from moving out. You could rent them an apartment near their high school. They need to learn how to cook and do their own laundry anyway. Your agent finally arrives after you've watched the YouTube video two dozen times. You really don't need to go inside, you know you're already going to make an offer, but you want him to earn his commission.
Inside…
the home is warm and airy. It reminds you of everything you're currently missing in your life: freedom. Simple yet sophisticated, comfortable yet refined. Throw out the rule book when it comes to a traditional lake house. This hybrid floor plan is perfection. You can already picture the two-story living room, Zac Brown singing on the radio, Jack Daniels and your friends laughing and savoring life. The kitchen is better than you expected. The cabinets are all custom made and the commercial grade cook top has a built in deep fryer for hand-cut French fires!! Done. Sold. Lock the door Bob and ask the seller what it will take to go under contract in the next hour. "Look you can see the lake from the master bedroom," Bob, yells. Who taught this guy how to sell Real Estate? Your golden retriever could do a better job showing homes. He goes on, "I hope you let me stay at this place when you're not here," he laughs. Where did you find this guy anyway? Zillow?
Upstairs…
the loft space is the perfect spot for watching movies after a day on the lake. And if you want to work full-time remotely the library has plenty of room for your desk and another sitting area. Plus there's an additional guest room with a skylight for star gazing and a custom finished bathroom adjacent to it. But the show-stopper, the Tour de force of this home is the covered deep water dock that typically has over 9 feet under the boat slip. You already know you'll be spending the rest of your summer hanging out on that dock – fishing, swimming and getting to know the neighbors. In terms of location, it's a home run. Or more like a hole-in-one, given the nearby golf course.
There is NO HOA…
I repeat, NO HOA, yet the cul-de-sac and the homes around you are all well maintained and beautiful. Not to mention it's just a hop, skip, and a cannonball away from parks, Peachtree Point Amphitheater, a variety of restaurants, and, of course, the notorious Lake Lanier Islands. Homes this charming should come with a warning label, because they don't appear on the market often. If you've been fantasizing living on Lake Lanier (for under a million dollars) prepare to hoist your sail and embark on your greatest adventure yet. Come see why 6693 Woodlake Dr. is everything you've been fantasizing about and then some. And unlike that yellow Corvette in the garage, this investment will only go up in value.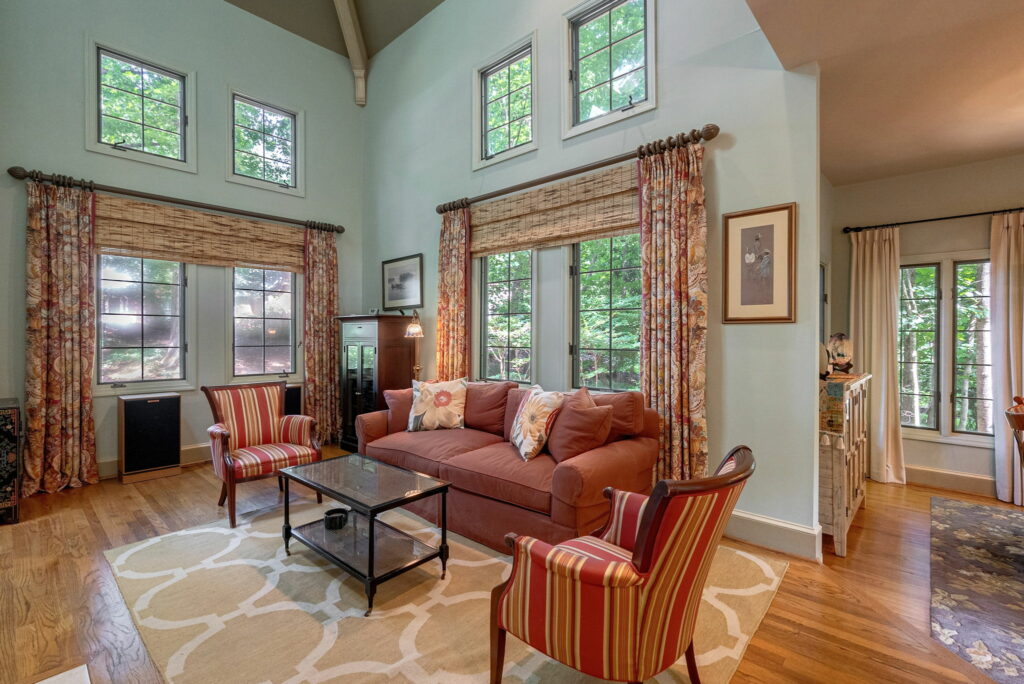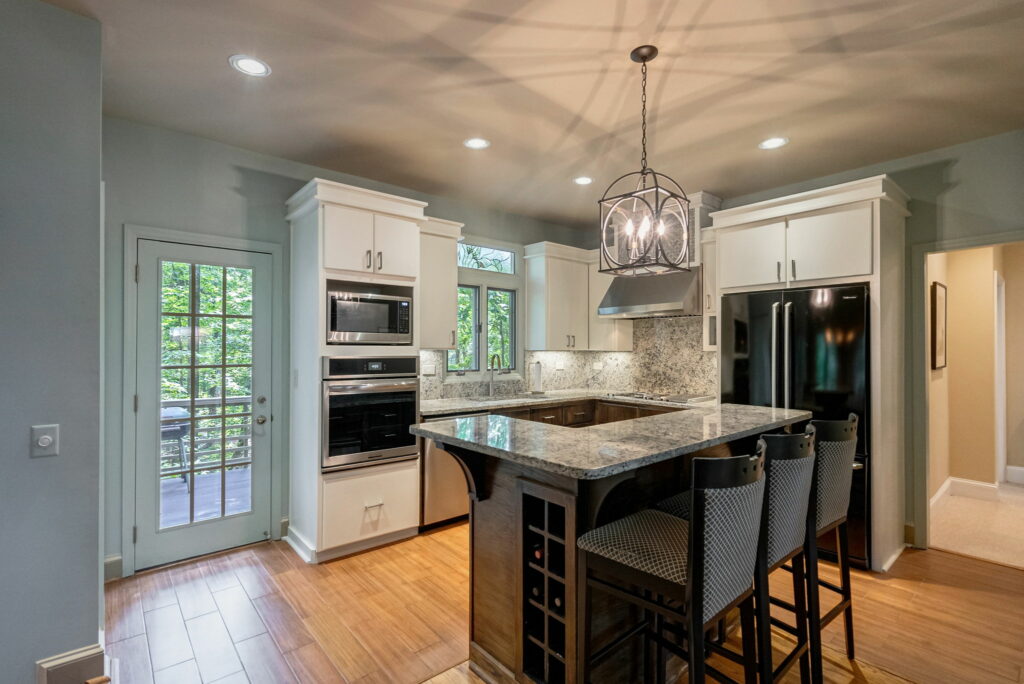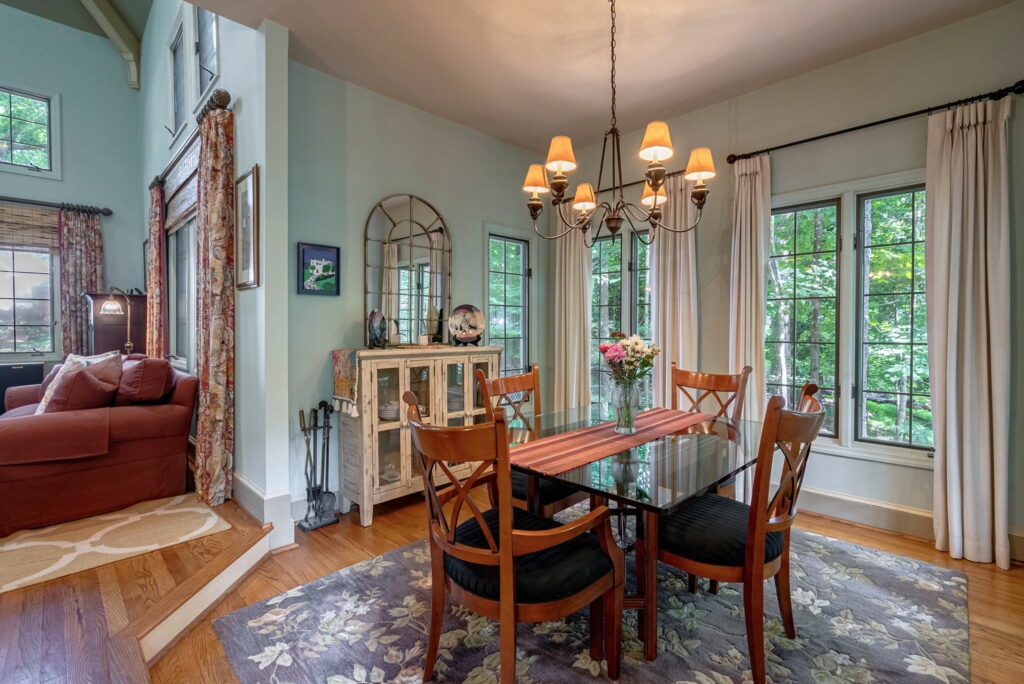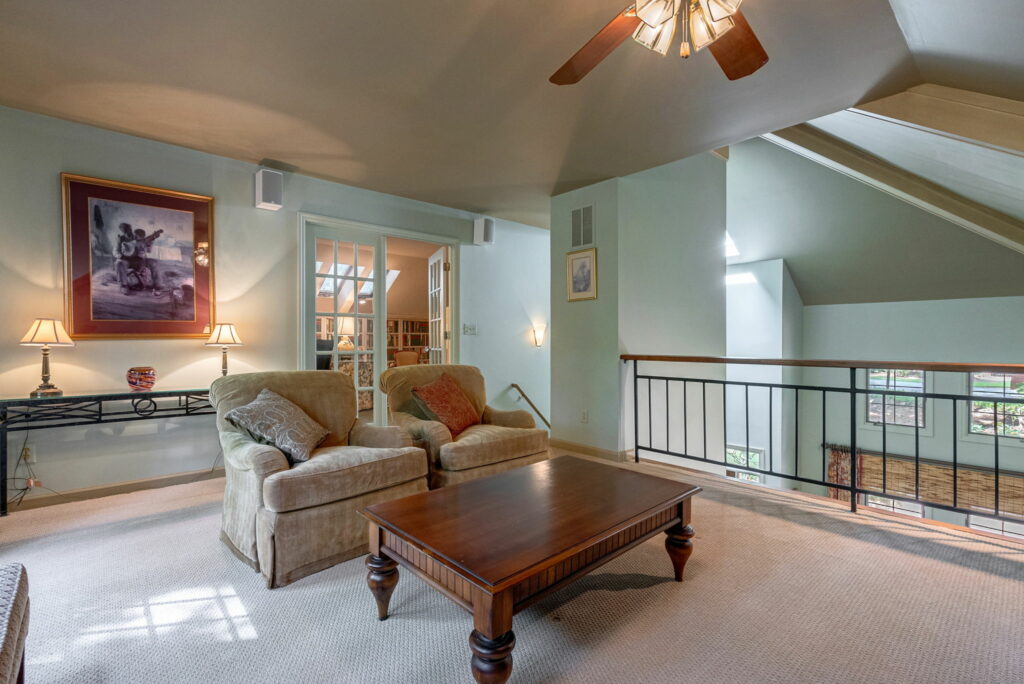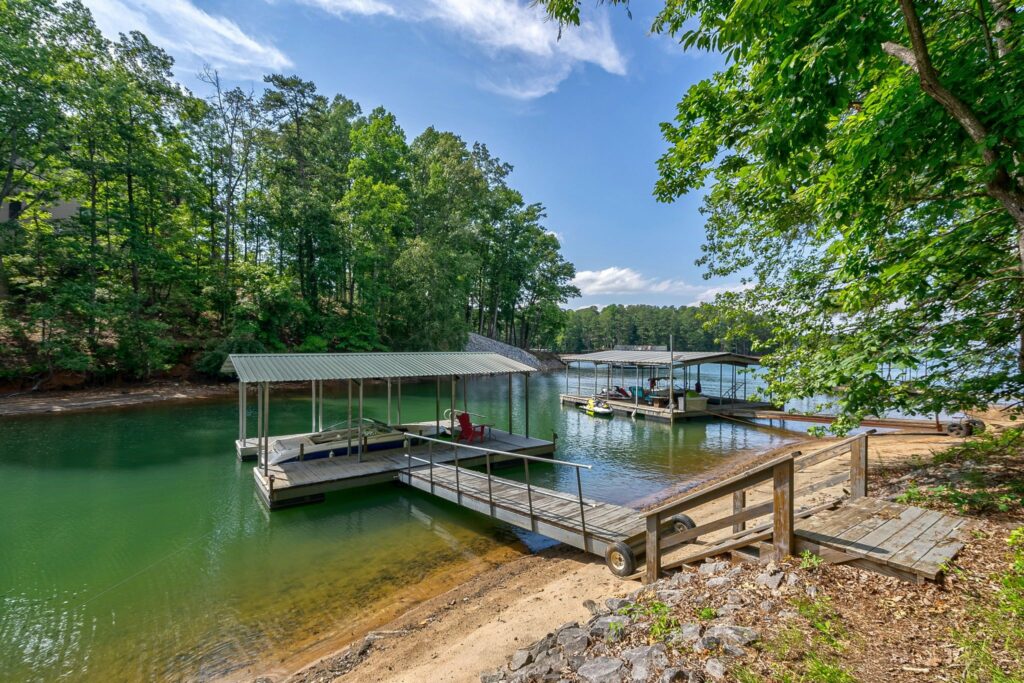 6693 Woodlake Drive, Flowery Branch, GA 30542
3 bed. 3 bath
Full unfinished basement
Deep Water Dock on Southern side of Lake Lanier
$799,000