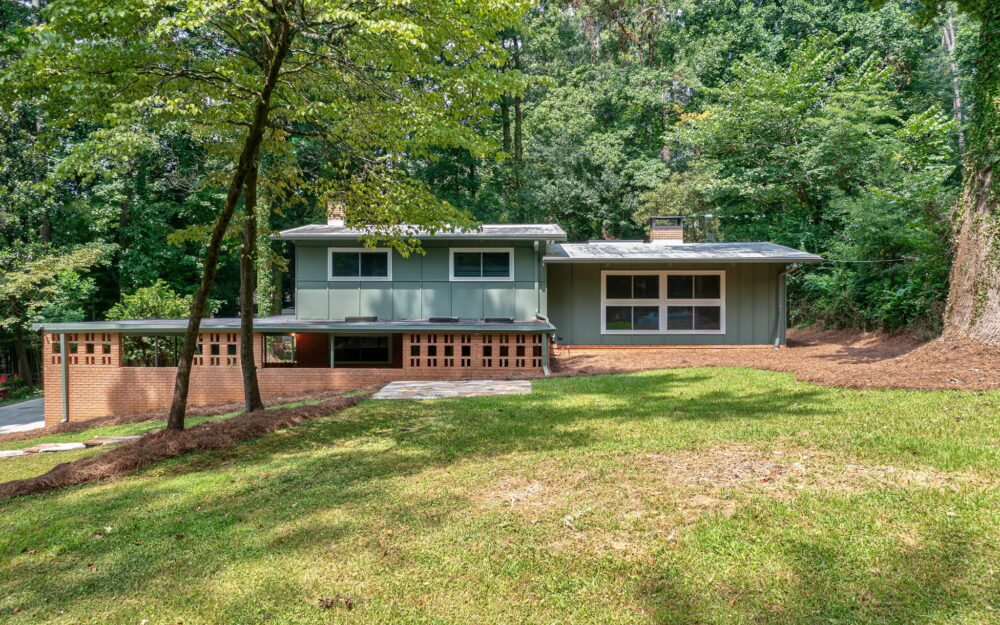 OPEN HOUSE – Sunday, July 30th 2-4pm
3416 Northlake Trail, Atlanta, GA 30340
4 beds. 2.5 baths. $600,000
Imagine stepping into a time capsule, a moment frozen in time…
Welcome to 3416 Northlake Trail, the epitome of mid-century modern design. Nestled in the heart of Northcrest, this stylish gem is truly a testament to the era of architectural elegance.
Upon entering the brick atrium a feeling of zen washes over you. You might need to pause here for a moment to take it all in. Is that ice clinking in glasses? If the rest of the house is half this impressive, you're going to have a problem, you weren't planning on buying a house today. Wait, is that a custom built wet bar?
Shaken or stirred? The black walnut, paneling topped off with a boomerang formica countertop is throwback to swanky 1960's cocktail parties. This downstairs den is the perfect spot to craft and enjoy your perfect cocktail. Grab your cocktail of choice, turn up Dean Martin and crush out your cigarette butt. It's time to go on a tour.
Gliding across natural cork floors is a treat to your feet, a luxury that whispers comfort and warmth, far removed from the bone-chilling tiles of yesteryears.
Ascending to the upstairs living area you're greeted by sunlight kissing the blonde brick, casting a golden hue that speaks of elegance and class. Enjoy the dancing flames in the second fireplace, its custom brick inlay a nod to the brilliance of Frank Lloyd Wright. Let your gaze wander upwards towards the original T&G ceilings, their pristine condition harmonizing with oak wood floors, you take a deep breath in, a tingle runs up your spine.
The kitchen, oh the kitchen! Boasting modern cabinetry, a countertop of magic, and gas cooking housed in the solid brick atrium planter. It's an undeniable feast for the eyes. Imagine the jello salads and devil eggs you'll be creating for your adoring guests in this kitchen!
In the original bathrooms you hear Frank singing to you "Luck be a lady…" as you freshen up your fire engine red lipstick and lick your teeth. You never thought you would be one of those people who liked original tile in bathrooms, but here you are, looking glamorous with your cat-eye eyeliner and an empty Martini glass in hand. Time for round two!
Craving fresh air? Step outside onto the brand new deck that overlooks the tranquil backyard a haven that connects you to the outdoors. This mid-century marvel sits on a super private lot, promising peace and tranquility. Oh the dinner parties that will be enjoyed here!
So, why wait? It's time to say 'I do' to this atomic diamond and tie the knot. Unique Northcrest homes that are this perfectly blended with original features and modern updates rarely come on the market. And baby, good taste never goes out of style!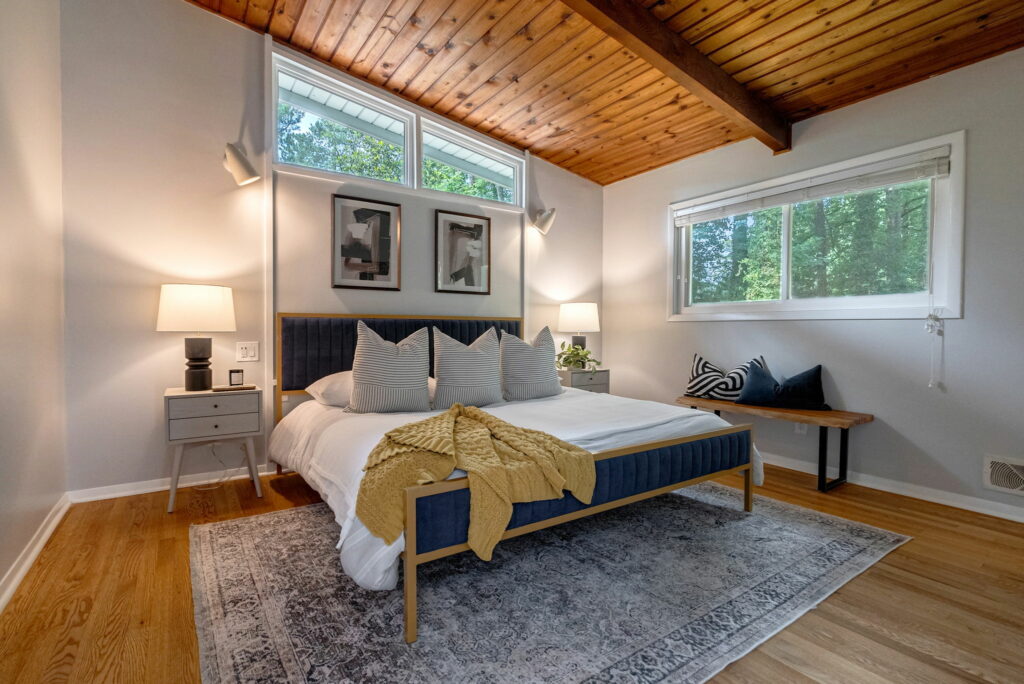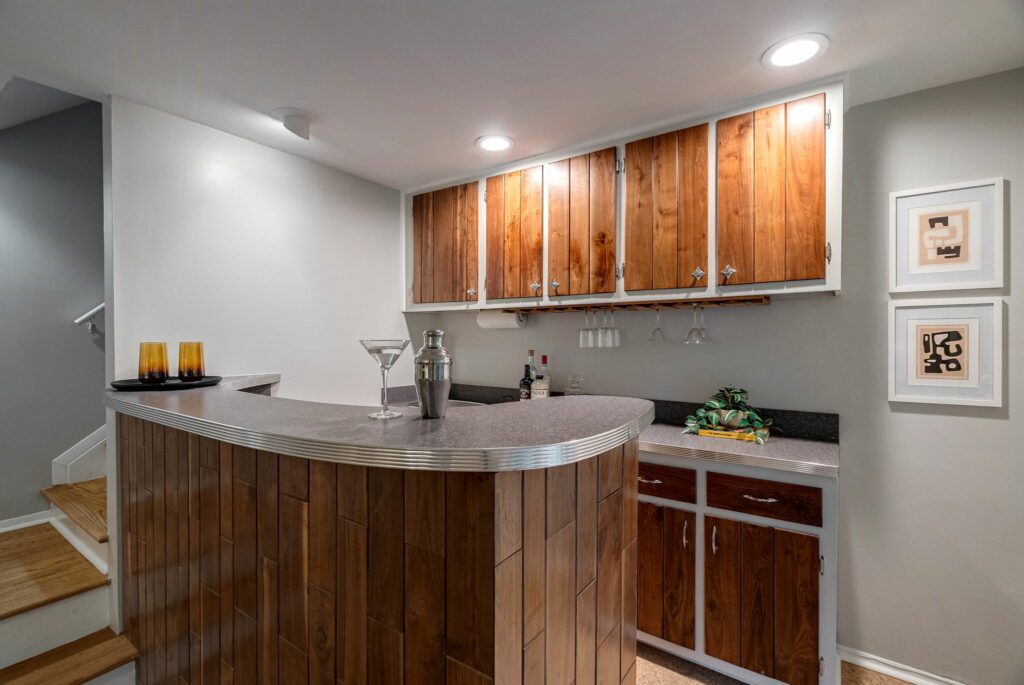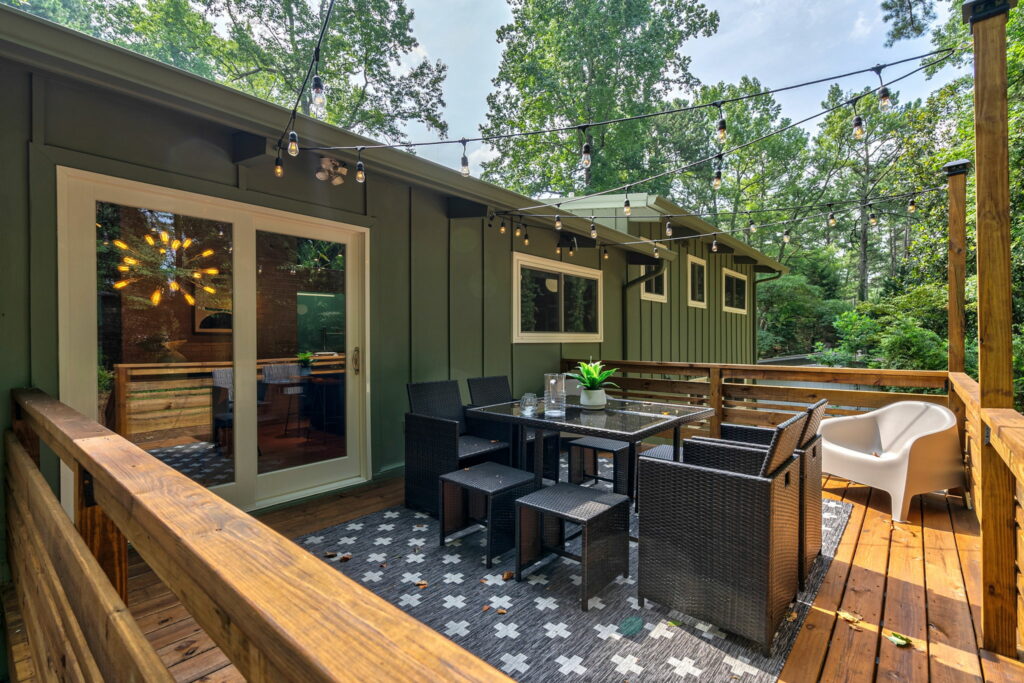 3416 Northlake Trail, Atlanta, GA 30340
4 beds. 2.5 baths.
Unfinished basement + 2 storage sheds
$600,000