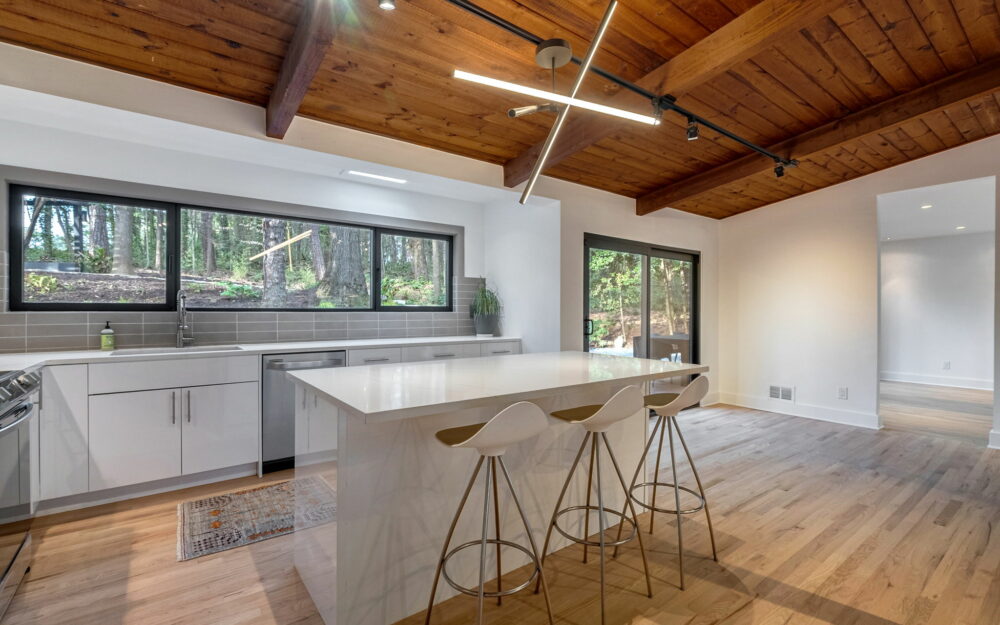 Hello, Atlanta home enthusiasts!
Today, we are here to debunk a prevailing myth swirling in the buzzing real estate corridors of our vibrant city. You might have heard whispers suggesting that some renowned Realtors, particularly those famous for dealing with Mid-Century Modern Homes, stick solely to that niche. Well, we're here to tell you that there's much more beneath the surface. As your go-to source for all things real estate in Atlanta, we often encounter clients prefacing their conversations with, "People often think you're just about mid-century homes." It's time to broaden that horizon!
A Canvas of Architectural Diversity
At Domo Realty, we embrace every architectural beauty that Atlanta has to offer. Our listing portfolio is a vivid tapestry reflecting the diverse and lively neighborhoods of our city. Whether it's the quaint allure of bungalows, the dignified charm of tutors, the expansive haven of ranches, or the comforting embrace of traditional homes, we've navigated through every architectural alley that Atlanta is proud to host. Our expertise isn't just broad – it plunges deep into the heart of Atlanta's real estate.
So, if you find yourself pondering, "Where can I find the BEST Atlanta Realtor who truly understands the nuances of this market?" – your search ends here.
A Promise of Commitment and Quality
We believe in doing things differently. Our promise to every Atlanta homeowner is unwavering. Each property we have the privilege to list receives our full attention, dedicated time, and an equal slice of our robust marketing budget. At Domo Realty, your trust fuels our commitment, transcending the boundaries of style and size.
What Makes a ROCKSTAR Atlanta Realtor?
In this fast-paced real estate environment, you might wonder what differentiates a regular agent from a ROCKSTAR Atlanta Realtor. Let's journey into this together.
A standard agent might offer you the bare minimum: a simple listing and perhaps a couple of open houses, with the hope that a buyer would soon step in. But when you partner with the BEST Atlanta Realtor, the approach is nothing short of revolutionary. Our team passionately invests in your property as if it were our sanctuary. Our dynamic marketing strategies, crafted with precision and tested rigorously, aim to highlight your home as the crown jewel in the market. Our mission? To guarantee your property garners optimal exposure, fetching the best price the market has to offer.
Protecting and Enhancing Your Home Equity
At Domo Realty, we understand that a home encapsulates years of cherished memories, significant investments, and a slice of your heart. We hold your equity in high regard, considering it as a precious asset, a tangible testament to your life's journey. Every decision we make, from photography to listing descriptions, has a singular objective: to elevate your home's value, never to gamble with it.
Conclusion
As you stand at the crossroads, contemplating selling your precious home and seeking the BEST Atlanta Realtor, here's our assurance: with us, you gain more than an agent; you secure a steadfast ally, a partner, a ROCKSTAR in the truest sense. Allow us to champion your home, showcasing its uniqueness and ensuring it glistens in the effervescent Atlanta market.
Stay tuned for more insights, and remember, with [Your Company Name], your home is in adept hands!
Contact us today to embark on a journey to showcase your home in the best light in the vibrant Atlanta market.