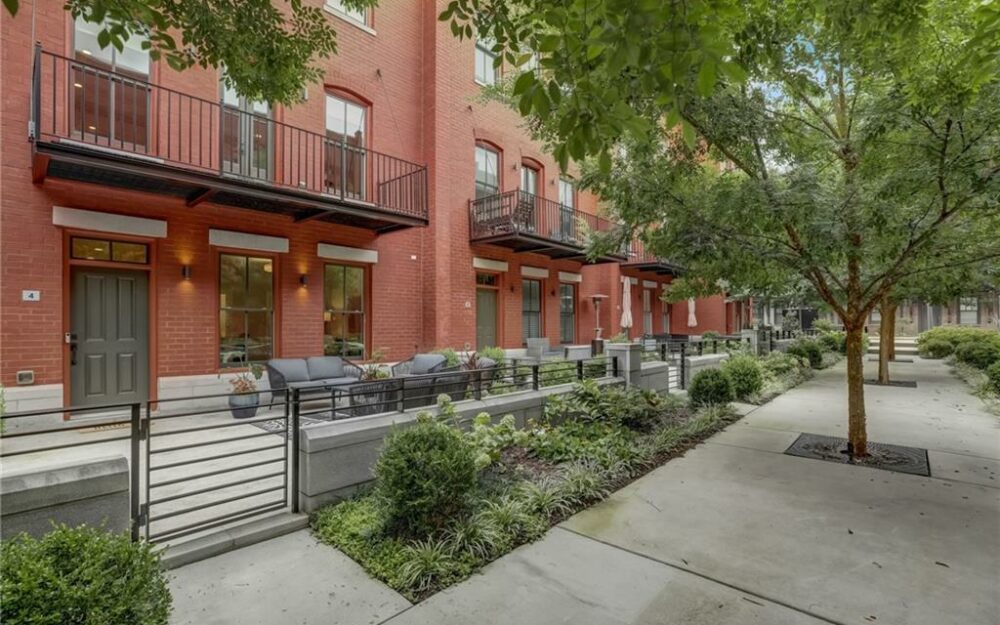 Discover the Vibrant Lifestyle of Downtown Decatur, GA
Are you ready to elevate your living experience to new heights? Look no further than Downtown Decatur, GA – where the pulse of city living meets the charm of a tight-knit community. With a rich tapestry of amenities and a unique blend of modern convenience and historic charm, Downtown Decatur offers a lifestyle like no other.
1. Unbeatable Location: Nestled in the heart of the Greater Atlanta area, Downtown Decatur offers unparalleled access to the best the city has to offer. Just minutes from Atlanta's bustling metropolis, you'll find yourself in the midst of a thriving cultural and business hub, with easy commuting options to nearby neighborhoods.
2. Walkability: Say goodbye to long commutes and hello to a pedestrian-friendly paradise. Downtown Decatur is a haven for walkers and cyclists, with tree-lined streets, well-maintained sidewalks, and a compact layout that makes it easy to explore the neighborhood on foot.
3. Eclectic Dining: Food enthusiasts rejoice! Downtown Decatur boasts a diverse culinary scene. From farm-to-table restaurants to international cuisine, you'll find a world of flavors right outside your doorstep. Whether it's a cozy brunch or a five-star dinner, your taste buds will never be disappointed.
4. Cultural Richness: Art galleries, theaters, and cultural events thrive in Downtown Decatur. Immerse yourself in the thriving arts scene, where creativity knows no bounds. Attend local concerts, art shows, and community festivals that celebrate the city's diverse culture.
5. Boutique Shopping: Discover one-of-a-kind shops, boutiques, and markets that offer a treasure trove of unique finds. Downtown Decatur is a shopper's paradise, where you can indulge in retail therapy, finding everything from handcrafted jewelry to vintage clothing.
6. Community Spirit: Living in Downtown Decatur means becoming a part of a close-knit community. Friendly neighbors, community events, and an atmosphere of inclusivity will make you feel right at home.
7. Green Spaces: Escape the urban hustle and bustle in the neighborhood's lush parks and green spaces. Enjoy picnics, walks, or simply bask in the natural beauty that enhances your quality of life.
8. Exceptional Education: If you have a family, Downtown Decatur offers excellent schools, ensuring that your children receive a top-notch education in a nurturing environment.
9. Sustainability: Downtown Decatur is committed to sustainability, making it a leader in eco-friendly practices and initiatives. Embrace an environmentally conscious lifestyle right from your front door.
10. Diverse Housing Options: Whether you prefer a historic home with character, a contemporary urban loft, or a cozy apartment, Downtown Decatur offers a range of housing options to cater to your unique preferences.
Live life to the fullest in Downtown Decatur, GA, where the benefits of urban living meet the warmth of a welcoming community. Embrace the convenience, culture, and charm that this vibrant neighborhood has to offer, and elevate your lifestyle to new heights.